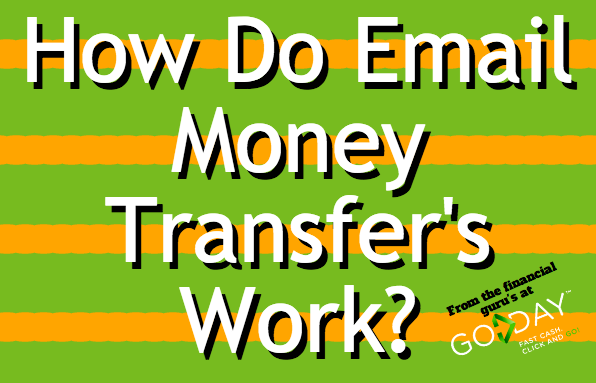 Sending money to family and friends can be no easier, more secure, or cheaper than using an email money transfer. Each banking institution has it's own rules, and potential fees for the service.
Compared to "physical" money transfers via company's like Western Union, email money transfers are a highly desirable alternative due to its flexibility and privacy (since you do it all on your own, at your own leisure, at your computer or smartphone).
What Are Email Money Transfers?
Simply put, "EMT's" are a method of sending money from one financial institution in Canada via email to an account at another financial institution in Canada. A common misunderstanding, however, is that the funds are directly attached to the email being sent. This is not the case. Only the notification is sent via email. The funds are always kept secure at a banking institution and then is directly transferred from one to another.
How Does It Work?
I'm the one sending it…
Generally, you would log into your personal online banking and select available e-transfer options. Interac® has partnered with Canada's financial institutions to offer e-transfers. Once you've opened up the service, select the account that the funds are coming from and enter the recipient's banking institution from the list provided. Then, enter the email of the person/company receiving the funds. For security purposes, EMT's require a secret question that the person receiving the funds will have to answer. You will set the question and the answer, so you will have to communicate the answer to the person receiving the funds (or, pick something you know they will know).
Once all the information is entered and ready to go, the transfer will be sent and you will most likely receive an email confirming transit. When the recipient accepts the transfer, you will receive another email confirming that as well.
I'm the one receiving it…
This is the easiest end of the service! You will receive an email (or possibly a text message) with directions and a link to lead you to your bank to login. You will be prompted to answer the security question and then to select the account (chequing, savings, other) to deposit the funds. That's it!
How Fast Is It?
Incredibly fast – instant in most cases. If the recipient does not have online banking however, it can take up to 3-5 business days.
What Are The Benefits?
Why bother going to a teller when you can do it all from the comfort of your own home? You can set up a transfer 24 hours a day, 7 days a week (also helpful since banks actually do close!). Best of all, it's incredibly easy to set up, and receiving funds are virtually instant, which is great for emergency situations.
Is It Safe?
There are multiple methods in place to help keep everything confidential. User ID's, passwords and secret questions & answers are generated to protect your identities. Encryption technology protects the transit of the funds. The login process is secure. Not only is your bank's security features in place, but also Interac's®.
What Are the Fees?
Some banks offer the service for free. Some offer it for as low as $1. Check your bank for full terms and conditions.
How Do I Know What My Bank's Email Money Transfer Policies Are?
Are you a customer of one of Canada's major banks? We did the work for you. Click your bank below to get started/learn more!
Is your bank not listed? Are you with a credit union? Click here to get a comprehensive list of all the banks that offer the service (scroll down to the Which banks are Interac e-Transfer participants? option).
RBC
Bank of Montreal
TD Canada Trust
ScotiaBank
PC Financial
CIBC
Does GoDay.ca Use Email Money Transfers for Loans?
Talk to your GoDay Loan Officer today to learn more! 
Like This Post? You Might Also Enjoy:
When To Buy Your Plane Tickets To Save Money
The Best of Bacon
What Not to Do When Using a Short Term Loan Service
Why Would I Ever Use Payday Loans?