GoDay.ca | Payday Loans Online
Free – it's the best word, especially when something that is free can do just as good of a job as something comparably expensive. Have you ever needed to design a really eye-catching flyer for your kid's fundraiser, but you don't have Photoshop? Do you keep receive word documents that you can't open? Did you want to start a jewelry business from home but can't yet afford a fancy content management system for your website?
Good news- there are great open-source programs that help you do all of these for FREE! They may require some online tutorials to get you started, or in-program help, but the bottom line is they'll cost you nothing except your time. If you have the internet & a computer, you're ready to get started. Remember that time we said the programs are free? That's right – free. F-R-E-E.
Check out our infographic below for the top three Adobe-like design programs & a few bonus suggestions!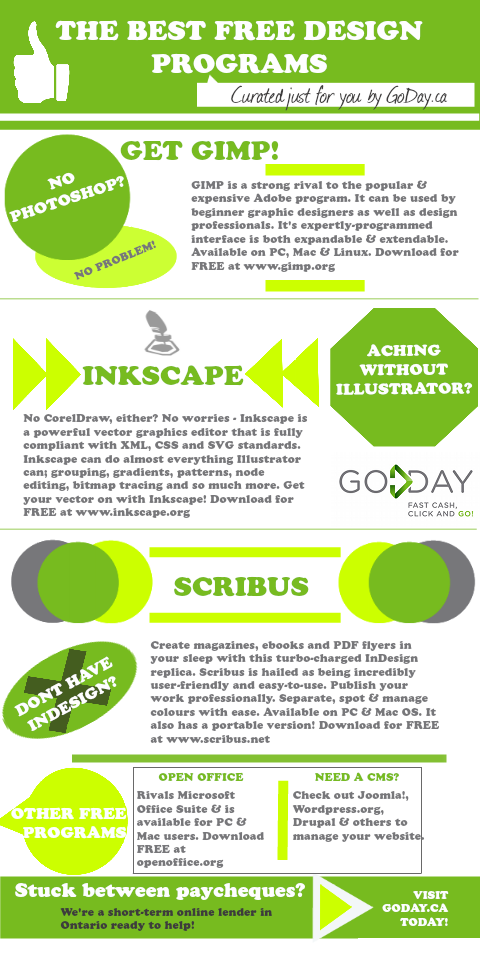 Remember, if you need a short term loan before your next pay day, head on over to GoDay.ca to apply!