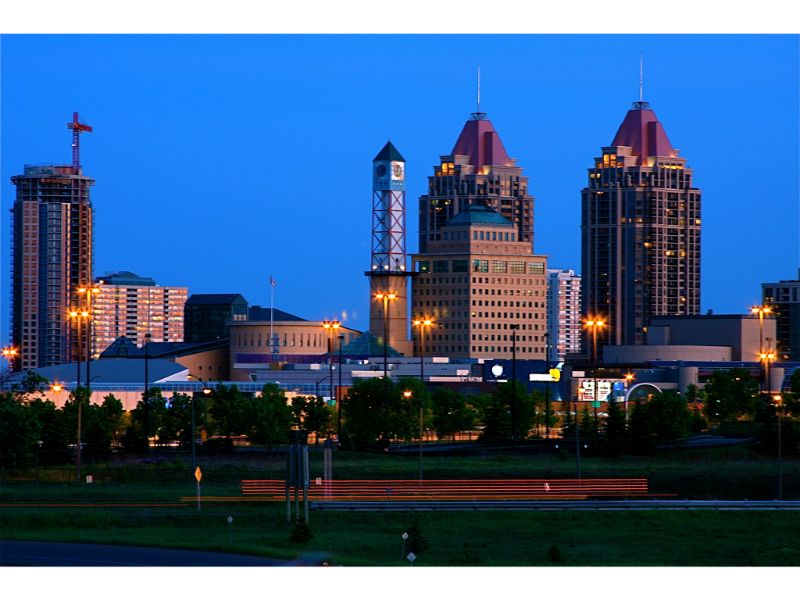 Mississauga payday loans offer quick cash when you're in a tight spot. They are often used when you can't borrow from friends or family, or when you don't have a credit card or line of credit.
Payday loans are meant for urgent, immediate needs. They aren't meant to continually cover expenses, because you aren't handling your money well. However, they can be a great way to bridge a temporary cash flow gap. Here's what you need to know to find the best loans easily.
Income Requirements Differ
You may automatically assume that you need to be employed to qualify for Mississauga payday loans. However, that's not necessarily the case.
These loans aren't like other credit products. All you need is a source of income. It could come from employment, but a good lender accepts applications if your money comes from other sources too. This may include the Canada Child Benefit, Disability Tax Credit, Old Age Security, a private pension, or the Canada Pension Plan.
However, lender requirements differ, so shop around if any of these are your source of income and you need a loan. Some lenders only accept employment income.
Homeownership Isn't Necessarily a Requirement
Don't think that you can't get a payday loan, because you aren't a homeowner. Some lenders welcome renter applications.
For instance, here are GoDay's requirement for Mississauga payday loans. If you meet these criteria, we'll consider your application:
Be a Canadian resident over the age of 18
Have an open bank account with a Canadian bank or credit union
Paid a steady income by direct deposit
Valid personal email account
Home or cell phone number
As mentioned, requirements differ between lenders. If you're a renter interested in Mississauga payday loans, GoDay may be your ideal solution.
Choose a Licensed Lender
We live in a busy world and all too often people skim through a website without delving deeper. This can leave them at risk if they choose the wrong lender.
All lenders should have a license in Ontario, whether they operate online or in-person. This ensures they follow the Payday Loan Act. It also provides the borrower with consumer protections. These include revealing costs to borrowers upfront, protecting sensitive data, and following government regulations.
The maximum, legally-permitted amount through a licensed lender is 50% of your previous month's earnings, up to a maximum of $1,500. This means that some people will not qualify for the maximum amount. This has nothing to do with the lender – it's the law.
Regrettably, some applicants turn to unlicensed lenders when they're desperate or in a hurry. Dealing with one could be a scam, leaving your personal information at risk.
Equally important, the lender could use illegal methods to collect their money. Plus, they could charge extremely high interest rates and open-ended fees and penalties that increase indebtedness significantly.
Licensed lenders have specific limits on how much they can charge you to borrow. Fees and penalties are also restricted. Luckily, it is very simple to check whether a company is licensed. Use the Ontario Ministry of Government and Consumer Services here and always choose a licensed lender. You can find out more here if you're concerned about online loans.
Go Canadian
Many companies offer Mississauga payday loans, but they aren't based in Canada. They open a subsidiary, build a website, and hope you will borrow.
While you might assume that wouldn't matter if you get the money you need, consider what could happen if things don't go as planned.
Would you be able to hold a lender accountable, or would they fall back on cross-border laws? Could you get the level of customer service you expect in Canada, if they operate in a different time zone or only offer email contact? Can you talk to a customer service representative at all?
It certainly doesn't make sense to deal with a company that doesn't know Mississauga from Manitoba. Choose a Canadian company that offers multiple customer service options, including a toll-free number with Ontario business hours.
Soft Credit Inquiry
Mississauga payday loans are for relatively small amounts. Consequently, the lender may or may not check your credit. This is because approval is normally based on your income.
Nonetheless, you'll want to make sure that the lender uses a "soft" credit inquiry. It provides the lender with a general overview, but not in-depth information. As a result, a soft credit inquiry leaves less impact on your credit file.
Conversely, a "hard" credit inquiry lowers your credit score slightly. This could make a difference if you're building or trying to repair your credit. Plus, this inquiry stays on your credit file for years.
Long History, Good Reviews, & Business Accreditations
Always check how long the company has been lending in Canada. You can usually find this information on their website. If not, contact them. This might seem a step too far, but it is also a good way to judge their customer service.
Good lenders are open to criticism too. They reply to reviews, try to improve, and value their customers. Check on independent sites like TrustPilot, because comments come from actual customers.
Check whether the company has Better Business Bureau accreditation too. Fly-by-night lenders won't bother with this as it provides another way for disgruntled customers to lodge complaints.
Finally, check whether the company belongs to any industry-recognized groups. It shows the lender is committed to ethical lending and keeping up with the latest practices.
Costs Revealed Upfront
When you're looking for Mississauga payday loans, choose a licensed lender so you understand your costs for borrowing. They're legally required to reveal them, before you provide your personal information. The only thing they need is your province, as fees vary between regions.
Here's an example of the first page you will see when you apply through GoDay. Once you select Ontario, costs are laid out for you. Then you decide if you want to carry on with the application process.
If the lender asks for your personal information beforehand, look elsewhere. Otherwise, your personal information is at risk.
Simple Application Form
Applying for Mississauga payday loans should be quick and simple. Look for a lender that offers an application form that you can complete in less than 15 minutes. Since your application rests on your income, you will need to provide your banking information.
Quick Decision & Funds Release
A good lender will send you their decision within minutes of submitting your application. They will also offer digital document signing if you decide to move forward.
Finally, a good lender should tell you how quickly you can expect funds. Normally, this is within 24 hours. If you apply during regular business hours, it could be within the hour.
Mississauga payday loans through GoDay
GoDay offers an added incentive to all applicants. If you apply through our company, we will automatically review your application to see if you qualify for an installment loan. This may be beneficial as these loans offer a longer repayment period and often better terms.
Here are a few other reasons that GoDay is a great choice for Mississauga payday loans:
GoDay is a licensed lender in Ontario. We follow the Payday Loan Act and Ontario's consumer protection protocols
We've been lending to Ontarians since 2012
Our company obtained Better Business Bureau accreditation in 2015 – our overall rating is A+
Almost 1,800 customers rated us on TrustPilot with an overall rating of Excellent
Proud member of the Canadian Consumer Finance Association (CCFA) which represents the majority of Canada's regulated payday loan lenders
We're 100% Canadian owned and operated
GoDay's process for Mississauga payday loans is completely online
We use a soft credit check
You'll have our decision within minutes
We offer digital contract signing
You'll usually have your funds within an hour, if you sign your loan documents during business hours
Direct bank deposit or Interac® Email Money Transfer (conditions apply) available.
Whether you are ready to start the application process or want more information, please visit our website. Let us show you why so many Canadians choose GoDay for their Mississauga payday loans.