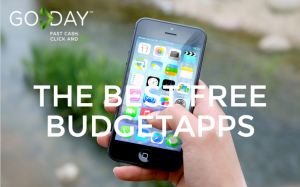 Whether you're online or on your mobile device, technology has continued to advance keeping us connected anywhere we go. Just take a look at us! GoDay.ca is strictly an online business. You can talk to a customer service representative, but we don't have physical locations, everything is done online or by phone. And it's because of technological advancements, there are now numerous ways to watch your investments, monitor spending, or do day-to-day banking all through your mobile device. This is why we've created a list of the best mobile apps to help keep you on budget and the best part is, they're free for any device.
Available for all smartphones, Wally is like walking around with an expense sheet. Whether it's for a business trip or your personal day to day spending, Wally lets you log your expenses by manually entering or by take a photo of your receipt. You can also turn on the location services so Wally can see where you are spending and to help log an expense. If you're looking to monitor your spending habits Wally is the app for you.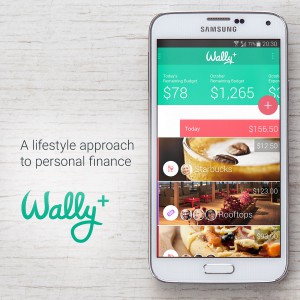 Photograph via Wally
If you're looking for a traditions budget app, then Spendee many not be for you. Available in both the App and Google Play stores, Spendee is a great app to give you a visual as to where you are spending your money. By tracking all your finances, this app gives you the options to create different wallets for different expenses and create budgets within those wallets to track spending. Creating this visual of where your money is going helps to see where you can cut back and start saving.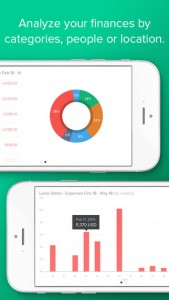 Photograph via iTunes
Level Money
Level works like a financial GPS in the way of it tracks where you currently are financially to where you would like to be. It helps to determine what you can spend and makes those spending decisions easier because you know what you're working with. Also available in the App Store and Google Play, you can set up your income and expenses, and Level will let you know what you can spend today, this week, or this month.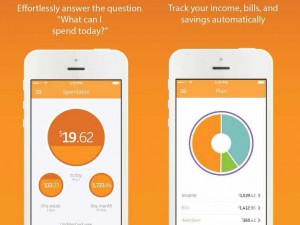 Photograph via Nerd Wallet
Saving for something specific?  Pocket Guard helps you track and lower your bills. Anything from a vacation, a new gadget or paying down debt, Pocket Guard lets you see your spending categorically, uncover opportunities to save and get notifications about what you have available to spend.  This is a fun and motivating way to start saving and get in the habit for the future.
One of the most popular and reputable budget apps is Mint. Mint works by gathering all your financial information, everything from regular bank accounts to investments and bills. It takes what your income and your spending patterns and automatically updates in real time. Mint also has the ability to send you regular notifications about your spending patterns by customizing accounts and setting limits to track your expenses.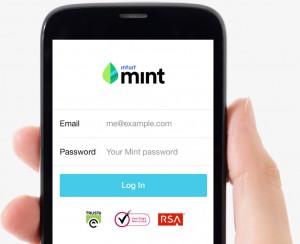 Photograph via Mint
Do you have a favourite budgeting app? Let us know how you keep track of your spending in the comment section below.