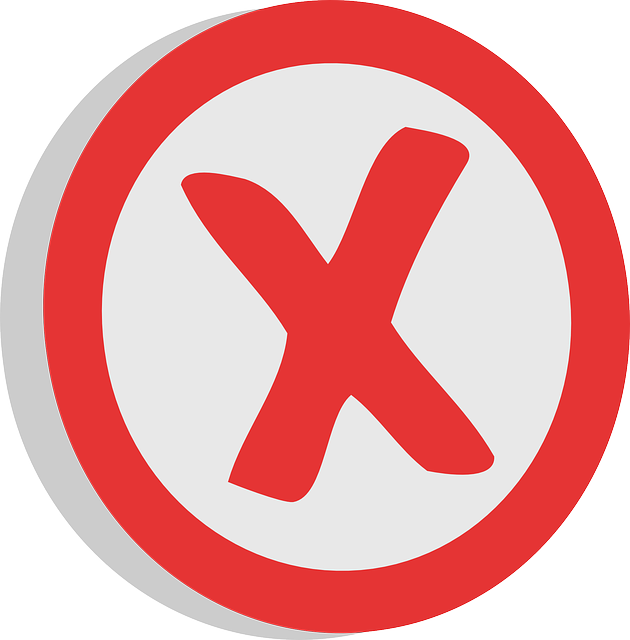 Canadian no fee payday loans are a better choice than other payday loans when you need to borrow money. As the name suggests, you won't pay unnecessary fees that cost you more.
If you're uncertain whether a lender offers a loan without fees, here are a few of the terms you should look for and other considerations. It isn't as straightforward as you might think.
What Unnecessary Fees Do Some Lenders Charge?
You would expect to pay fees if you don't meet your loan obligations. However, some lenders expect you to pay certain costs for other reasons.
For instance, a common fee levied by Canadian lenders is an "origination fee". This is just a fancy term for an administrative fee the company charges for setting up your account. This fee can be substantial too, ranging from .05% to 8% of your loan amount.
Of course, a reputable lender doesn't charge this fee. It is a cost the company absorbs as a normal part of doing business.
Another fee is called a "pre-payment penalty". Some companies charge you this if you want to make extra payments or pay your loan off early. It is meant recoup the interest the lender would have received if you made steady, regular payments.
Fortunately, a good lender welcomes your payments at any time. They never penalize you when you want to pay more. They'd rather have a happy customer who might use their service again and perhaps refer them to others.
Licensed Versus Unlicensed Lender
When a lender offers no fee payday loans, it does not mean you can fail to meet your loan obligations without consequences. Late interest and NSF fees are standard charges within the lending industry. However, these can vary greatly depending on whether you choose a licensed or unlicensed lender.
Licensed lenders are legally-obligated to limit the types of fees and their maximum amounts. As mentioned, late interest and NSF charges are normal if you fail to meet your loan obligations. Nonetheless, these fees aren't open-ended. You pay a set amount or percentage, but nothing more.
They must also reveal your cost to borrow before you provide them with your personal information. They will need your region, as costs vary between areas. Other than that, you do not need to provide your sensitive data.
Conversely, unlicensed lenders can charge very steep fees and penalties without restriction. These costs can increase the cost of your loan significantly and continue to do so until you repay your loan. Of course, this can make repayment almost impossible.
Check for Lender License
If a lender asks for your sensitive data straightaway, they probably aren't licensed. You can confirm whether they have a license, or not, by following the appropriate link below:
How Can You Find a Good Lender?
We already mentioned the importance of choosing a licensed lender. However, there are also other factors you can look at.
Consider these things before you decide on a lender. It is possible to separate those who offer good Canadian no fee payday loans from the less desirable.
Lending History
There's no shortage of lenders that offer Canadian no fee payday loans. However, some are fly-by-night organizations you won't want to use.
Additionally, some licensed lenders have only been in business for a short time. Consequently, you'll have little idea about how they treat their customers.
Always check how long the company has issued loans in Canada. If it is under 5 years, you have better choices. In the case of Canadian no fee payday loans, the longer the lending history, the better.
Consumer & Industry Organizations
Reputable lenders aren't afraid of scrutiny. They are also more than willing to resolve issues with borrowers.
As a result, it pays to look for a company that has accreditation through organizations such as the Better Business Bureau. Complaints and resolutions are open to public view.
You will also want to choose a company that strives to stay on top of legislative change and current industry standards. They join industry groups to ensure they meet ethical and regulatory standards.
The Canadian Consumer Finance Association (CCFA) represents the majority of Canada's regulated providers of payday loans. Ensure you choose a lender that is a member.
Ratings & Reviews
All too often people only do a cursory search to discover what pops up about a company. However, this won't necessarily give you accurate insights into specifics on a lender's products or the company itself. Regrettably, comments are often posted by disgruntled people, not happy customers.
Nonetheless, these reviews can show you whether the company responds to posted comments, or not. If they aren't interested in what others have to say, it may indicate they're not too invested in customer care. As a result, you probably wouldn't want to use them for Canadian no fee payday loans.
Always look beyond a simple search. Independent sites such as TrustPilot offer in-depth reviews from verified users. Information is broken down by categories such as service, speed, etc. Consequently, you can find valuable details on the lender and their loans.
Canadian-Based Company
Many companies offer Canadian no fee payday loans, but they aren't Canadian. Some are multinational subsidiaries eager to tap into the Canadian market.
On the surface this may not seem like an issue, but it can be for several reasons. Firstly, they may operate in another time zone. If you need to contact them, it is usually through email and you can expect to wait.
Secondly, cross-border companies may not have Canadian customer service representatives. This can lead to frustration if the person doesn't know where Saskatchewan is, never mind how to spell it.
Finally, companies with their feet in another country may fall back on their own laws if there's a dispute. It isn't worth the risk. Simply choose a Canadian-based company instead.
Online Process
We all live busy lives. It just doesn't make sense to take time out your busy day to apply in-person anymore. Why travel to the lender's office, wait in line, fill out a lengthy application form, and wait some more?
Fortunately, some good lenders offer Canadian no fee payday loans online. They're more convenient and you'll probably reveal less personal information too.
However, the greatest benefit of an online loan is speed. You can apply at any time from any device, and get your money in less time than if you applied in-person. Everything's automated and handled electronically, including income verification and loan contract signature.
Transparent & Reasonable Lending Requirements
Unfortunately, most lenders expect you to fill out their application form without knowing whether you could possibly qualify. Others have very unrealistic criteria making approval very difficult.
Fortunately, good lenders tell you their lending requirements upfront so you don't waste your time. They also have straightforward requirements regarding income and work, banking, and residence stability.
GoDay is Your Best Choice for Canadian No Fee Payday Loans
GoDay is an ethical, transparent lender. Consequently, we're providing you with our basic requirements for our Canadian no fee payday loans below:
Canadian resident
At least 18-years old
Permanent address
Active account with a Canadian financial institution with at least three months of recent transactions
Paid regularly through direct deposit
Valid email
Active cellphone or home telephone number
Other Benefits of Choosing GoDay
GoDay also offers a bonus. Some applicants may qualify for an installment loan when they apply for a payday through our company. Installment loans generally offer more time for repayment and better terms. There's no need to fill out another application form. We'll automatically notify you and you'll enjoy greater flexibility and more time to repay too.
We also consider applications from various income sources. These include regular employment, the Canada Child Benefit, Disability Tax Credit, Old Age Security, the Canada Pension Plan, and private pensions.
Here are some other powerful reasons to consider GoDay for Canadian no fee payday loans:
We're a licensed lender in BC, AB, SK, MB, ON, NB, NS, and PEI
Our company has issued Canadian no fee payday loans since 2012
GoDay has Better Business Bureau accreditation and maintains an A+ rating
Our TrustPilot rating is "Excellent" based on almost 2,000 customer reviews
We are 100% Canadian owned and operated
Our loan process is online from application to funds release, including digital income verification and electronic loan contract signing
We're fast – if you sign your loan contract within business hours you could have your funds within an hour
Funds release options include direct bank deposit and Interac® Email Money Transfer (conditions apply).
Whether you are ready to start the application process or want more information, please visit our website. Let us show you why so many people choose GoDay for their Canadian no fee payday loans. You can also find more information on our loans here.
We make the loan process fast and simple.