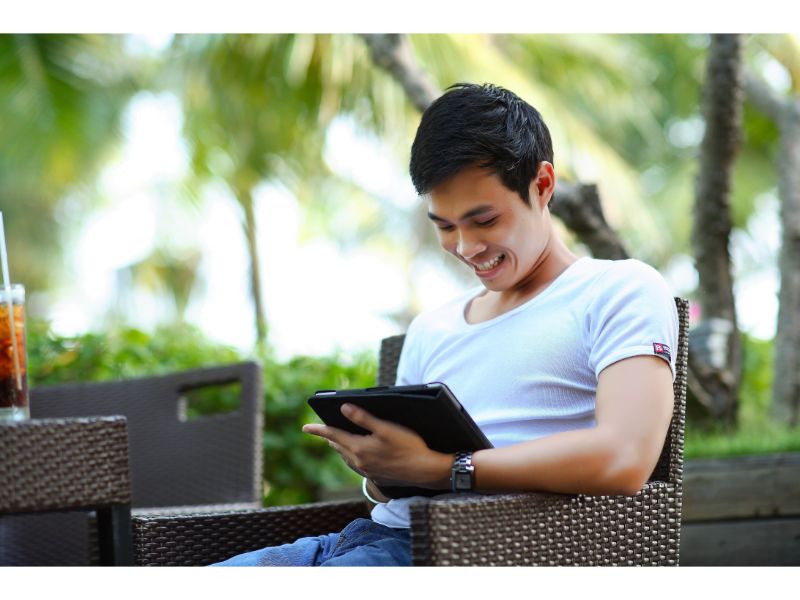 Fast Canadian cash advance payday loans offer small sums of money quickly. They are often a person's best option if they can't access other credit products or don't want to borrow from family and friends.
There are definitely plenty of lenders and loans to choose from. However, some are better than others. If you're looking for fast Canadian cash advance payday loans, here's what to look for and how these loans work.
Canadian Cash Advance Payday Loans Are Unique
Canadian cash advance payday loans aren't like other credit products. You can't carry a balance like you can on a credit card. They're not like installments loans either. You can't spread your payments out over a long period.
These loans offer small amounts that you repay very quickly. In most cases, this occurs on your next full pay cycle. The entire amount is withdrawn from your bank account at that time. You can't ask for more money until you pay off your first loan either.
Maximum Loan Amount Varies by Region
The maximum allowable amount of Canadian cash advance payday loans is $1,500. However, provinces and territories have additional restrictions. In many regions, the maximum amount is based on a percentage of the average of last two payroll deposits.
For instance, the Government of Ontario limits these loans to 50% of the average of your last two payroll deposits. In this case, if you earn $1,000 every two weeks, you can only borrow $1,000 ($2,000 / 50 = $1,000).
Ontario, British Columbia, and Saskatchewan have this 50% restriction. However, New Brunswick and Manitoba only offer loans up to 30% of the average of last two payroll deposits. Other areas do not have these restrictions, at this time.
In all cases, even if your income might support borrowing $1,500, it is up the lender whether they will grant you the entire amount. Many choose to offer less if it is your first time borrowing through them.
What Can I Use Canadian Cash Advance Payday Loans For?
Theoretically, anything. However, they aren't intended to continually top up your bank account when you don't manage your money well.
Equally, you shouldn't use these loans to buy the latest gadget or to take a vacation. They are meant for urgent, short-term needs. If you need money to get you out of a temporary financial bind, one could help.
Nonetheless, it is important that you realize these loans are an expensive form of credit. Only borrow when you must and make absolutely sure you will have the money to repay on-time and in-full. Otherwise, you will pay additional fees and penalties.
Here are a few examples of when Canadian cash advance payday loans might be appropriate:
Your car broke down and you need to fix it, because you need it for work
A payment will come out of your bank account earlier than you realized, triggering NSF or overdraft fees
You need a new laptop to replace the one that died so you can earn money online
A household appliance stopped working and you can't function without it
A friend or relative is dealing with an emergency and needs cash straightaway.
These are just examples, but we hope you get the point. If you have an urgent, valid reason, Canadian cash advance payday loans can be a viable solution.
Choose a Licensed Lender
You will definitely want to choose a licensed lender for your Canadian cash advance payday loans. They're regulated, transparent, and their fees and rates are limited by law.
Unfortunately, some crooks and fly-by-night companies exist and they're dangerous to use. Firstly, you could become involved in a scam. This puts your personal data at risk and could lead to identity theft.
Secondly, these lenders are under no obligation to follow regional and federal consumer protection laws. They can charge you very high fees and handle your loan in whatever manner they choose. You will have few or no legal protections through Canadian agencies such as Consumer Affairs either.
Finally, they won't reveal your costs to borrow upfront. If they do grant you a loan, you may not realize how much it is costing you until it is too late. Their charges are often buried in the fine print of your loan contract or on their website.
What's The Best Way to Apply?
An online application process is the most convenient and fastest. You don't need to make an appointment, visit an office, or wait in line. If you're concerned about online security, please read this post. Dealing with the right online lender actually offers benefits you may not have considered.
When you choose a licensed online lender, you can expect a simple, quick process. Everything's handled digitally, from completing your application form to releasing money into your bank account. This includes confirming your income and signing your loan contract.
Using a licensed online lender also ensures you will "see" how much your loan will cost you before you provide your personal information. Licensed lenders are legally-obligated to reveal this beforehand. The only information they need is your region, as permissible interest rates and fees vary between areas.
Any lender that asks you for personal information such as your address, SIN number, or bank details straightaway, isn't licensed. Look elsewhere.
What are the Qualification Requirements?
Each lender determines their criteria for loan qualification. However, you will want to steer away from any company that promises approval, no matter what. Reputable lenders don't make this false promise, since they need to assess your ability to repay.
Disreputable ones simply want to draw you in to access your data or hope you'll default so they can charge you exorbitant fees. Equally, if a lender doesn't tell you what you need to qualify, you should probably look elsewhere.
Do Lenders Check My Credit?
Canadian cash advance payday loans are for relatively small amounts. Consequently, lenders don't always check your credit. However, you should determine whether they use a "soft" or "hard credit inquiry, because the impact differs significantly.
A hard credit inquiry remains on your credit file, even if they turn you down for a loan. It also lowers your credit score by several points. Too many inquiries can also send up a red flag to lenders.
A soft credit inquiry does not lower your credit score. While it does appear on your credit file, it does not carry much weight as it is usually used when people are shopping around for the best rates.
How Fast is Fast?
Most lenders claim to have fast Canadian cash advance payday loans. However, when you look more closely many don't fulfill that claim.
The lender should offer a decision within minutes of submitting your application. They should also have a quick turnaround if you decide to move forward. In other words, once you agree to their terms you should get your loan contract quickly. Good lenders offer digital document signing too.
The most important factor to consider is how long it will take the company to get money in your bank account. Good lenders could release money within hours if you sign your contract during business hours. Should you sign outside of business hours, they should have your money to you with 24 hours.
Canadian Cash Advance Payday Loans Through GoDay
GoDay is a transparent lender and we know your time is valuable. Here are our basic requirements for our Canadian cash advance payday loans:
Canadian resident
At least 18 years of age
Permanent address
Active account with a Canadian financial institution with at least three months of transactions
Income paid regularly through direct deposit
Valid email address
Active cellphone or home telephone number
If you're still wondering whether GoDay is the right choice for you, here's a summary of additional information that could sway you:
We're fast and use the latest tools in the industry
GoDay automatically screens you for an installment loan when you apply for one of our fast Canadian cash advance payday loans. There's no need to complete two applications. Installment loans offer greater flexibility and usually lower interest rates.
We consider income from employment, the Canada Child Benefit, Disability Tax Credit, Old Age Security, Canadian Pension Plan and private pensions.
We've been an online payday loan lender in Canada since 2012
We are licensed to lend in BC, AB, SK, MB, ON, NB, NS, and PEI
Our company is a proud member of the Canadian Consumer Finance Association, representing most Canadian regulated payday loan lenders
We're Better Business Bureau accredited
TrustPilot ranks us "Excellent" based on over 1,900 independent customer reviews
Our application process usually takes less than 15-minutes
We're 100% online
GoDay is 100% Canadian owned and operated
We offer incredible customer service through our toll-free number, email, and website. Check out our in-depth online FAQ section too.
Funds release options include direct bank deposit or Interac® Email Money Transfer (conditions apply).
Whether you are ready to start the application process or want more information, please visit our website. Let us show you why GoDay is your fastest and best choice for Canadian cash advance payday loans.