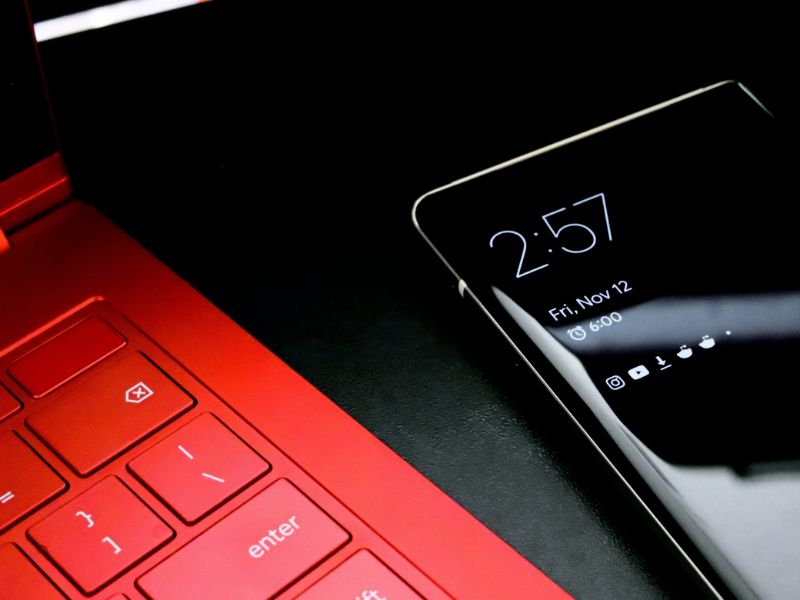 Payday loans in Canada offer a way for people to find smaller sums of money quickly, when they need it. They can be a good option if you can't, or don't want to borrow from a bank, family, or friends.
All you need to do is input the term "payday loans in Canada" into a search engine to discover you have plenty of lenders to choose from. However, they aren't created equal and some you will definitely want to avoid.
As a result, GoDay has put together your need-to-know information so you can weed through your options to find the best products and lenders. We know there is much involved when deciding on payday loans in Canada. If you prefer, check out our quick guide here.
What Makes Payday Loans in Canada Different from Other Options?
Payday loans have come a long way since their inception in 2007. They aren't like a credit card where you can carry a balance. You can only apply to borrow up to the legally-permitted of $1,500 from a licensed lender. However, first-time borrowers may not qualify for the full amount.
Whatever amount you choose, you must pay the loan back relatively quickly. Plus, you usually aren't allowed to split the loan into multiple payments. Typically, you will need to repay your loan on the first payday after your next, full two-week pay cycle.
Payday loans in Canada aren't like installment loans either. Installment loans offer regular payments over a longer period. Regrettably, only a few companies offer installment loans for small amounts. However, unless you have reasonably good credit, you may not qualify.
Can I Get More Than One Payday Loan?
Theoretically yes, but licensed lenders won't do this. They follow responsible lending practices and don't want to see you get into financial trouble.
Be very wary of an unlicensed lender that allows multiple payday loans simultaneously. They're not interested in your well-being. But they're certainly happy to make plenty of money on the penalties they'll charge you if you don't meet your financial obligations.
When Are Payday Loans in Canada Appropriate?
Basically, payday loans in Canada are meant to help people out a temporary financial bind. They're not meant to top up your bank account, because you're spending more than what you earn.
However, they are a popular financial tool when you know you have money coming in soon, but you need access to cash now. You can often get money the same day as when you apply.
Here are a few situations when payday loans in Canada could help you out:
You miscalculated when you need to make a payment, but you'll have money available when you're paid
Your car suddenly decided to give up the ghost and you need money to fix it so you can drive to work
You need to replace your laptop now so that you can continue working online
The family freezer died and now all your food is defrosting
A friend or relative needs cash now, because they're dealing with an emergency
Naturally, these aren't the only ways you might use payday loans in Canada. Nonetheless, we hope it gives you an idea of the broad range of potential uses. If you have a pressing need, payday loans in Canada can be a viable solution.
Why Should I Choose a Licensed Lender?
We mentioned that unlicensed lenders may grant more than one payday loan. Nevertheless, this is never a good idea. You could find yourself in more debt than you can reasonably afford. But that's not all.
Unlicensed lenders aren't restricted by federal and provincial lending laws. Ultimately, they can charge you whatever amounts they want for interest and penalties. This can increase your debt load and stress levels exponentially.
Licensed lenders can't do this. They have limits on how much interest they can charge you in your region. They can't charge you the outrageous and often open-ended penalties unlicensed lenders levy against you either. This is why they are often called "no-fee" loans.
Additionally, licensed lenders must be transparent. They can't hide their fees behind flashy websites or complex legal documents. They must tell you upfront how much your payday loan will cost you. A good lender will do this before you provide them with your personal information.
Finally, if you borrow through an unlicensed lender, you have few, if any, legal protections through Canadian agencies such as Consumer Affairs. If a licensed lender doesn't follow the letter of the law, you can take action.
Luckily, GoDay is a licensed lender in BC, AB, SK, MB, ON, NB, NS, and PEI. We follow all payday loan regulations for each region precisely.
How Can I Apply for Payday Loans in Canada?
You have two choices when applying. You can take time out of your busy day to visit a brick-and-mortar office or your can apply online. Unfortunately, not all Canadian payday loan lenders offer the online option. Fortunately, others do.
However, be certain they're licensed. Then look at their application form. Is it simple and quick, or are they asking you for an unreasonable amount of information?
Remember, a good licensed lender reveals your interest rate and potential costs before you give them your private information. The lender should ask where you live, as regional interest rates and fees differ. Then they should give you an estimate of cost straightaway.
On the other hand, if the lender asks for personal information such as your address, SIN number, or bank details beforehand, it is best to look elsewhere. Equally, if they don't let you know the costs upfront, they're probably not the trustworthy lender you're looking to work with.
What About Qualifying?
Payday loans in Canada are financial obligations. Consequently, you can expect good lenders to do a diligent assessment of your ability to repay.
Nevertheless, you will come across some websites that promise almost everyone qualifies or that they have an unequaled rate of approval. However, this just isn't realistic.
If a lender wants to grant you a loan with little information, you'll either pay a much higher interest rate or they aren't transparent, honest, or trustworthy.
Fundamentally, any company can offer payday loans in Canada, so take your time, choose a licensed lender, and check the company's requirements.
For the sake of this article, here's what GoDay needs from you for our payday loans in Canada:
Canadian resident that is at least 18 years of age with a permanent address
Your account with a Canadian bank or credit union is active and shows recent transactions
You're paid regularly through direct deposit
You have a valid email and an active cellphone or home telephone number
What About My Credit?
Lenders of payday loans in Canada may or may not check your credit. The amounts they're lending are relatively low, but that doesn't mean they'll hand out money without taking precautions.
However, you will want to check the lender's website to determine if they do a credit check will they use a hard inquiry. This remains on your credit file, even if they turn you down for a loan. Too many inquiries can send up a red flag to lenders.
Luckily, at GoDay we use our own custom scorecard to assess your creditworthiness. If we do decide to check your credit, don't worry. We use a soft inquiry that does not appear on your credit file. Many people with bad credit qualify through GoDay.
How Long Does Approval Take?
Generally, payday loans in Canada come with quick approvals. For instance, at GoDay we let you know within minutes. We also provide you with our terms in writing so you can review them carefully.
When you apply through GoDay you could potentially qualify for an installment loan instead. These loans offer greater flexibility and usually a lower interest rate.
Just accept the terms for whichever loan you want and we'll prepare your loan documents. Review them and sign them digitally.
When Are Funds Released?
The time it takes for a lender to release the funds for payday loans in Canada varies greatly. Some claim to be fast, but can take days or weeks.
Conversely, GoDay strives to get the money in your bank account within an hour. However, we do accept applications 24/7, so if you sign your loan documents outside of business hours it may take longer. Nonetheless, we're faster than our competitors. They're a great way to get a cash advance, almost instantly.
What About Repayment?
A good lender automates the repayment process. On the agreed loan repayment date, your payment comes out of your bank account. There's no need to write a cheque. You don't need to take cash out of your bank and then visit an office either. It's simple and straightforward.
Payday Loans in Canada Through GoDay
If you're still wondering whether GoDay is the right choice for you, here's a summary of additional information that could help you:
We've been an online payday loan lender in Canada since 2012
We have licenses to lend in BC, AB, SK, MB, ON, NB, NS, and PEI
Our company is a proud member of the Canadian Consumer Finance Association. This organization represents the majority of Canadian regulated payday loan lenders.
Check our Better Business Bureau rating (It's A+)
TrustPilot ranks us "Excellent" based on over 1,400 independent customer reviews
Our application process usually takes less than 15-minutes
We're 100% online and safeguard your data
Did we mention we are Canadian? Yes, from inception until now we are totally Canadian owned and operated
We offer incredible customer service through our toll-free number, email, and website. Check out our in-depth online FAQ section too.
We're fast and use the latest tools in the industry
GoDay offers "no-fee" loans
Funds release options include direct bank deposit or Interac® Email Money Transfer (conditions apply).
Whether you are ready to start the application process or want more information, please visit our website. We also offer more information on our online loans here.
Let us show you why GoDay is your best choice for payday loans in Canada, whether you live in Surrey, Toronto, or someplace else. We offer quick access to payday loans in many provinces.