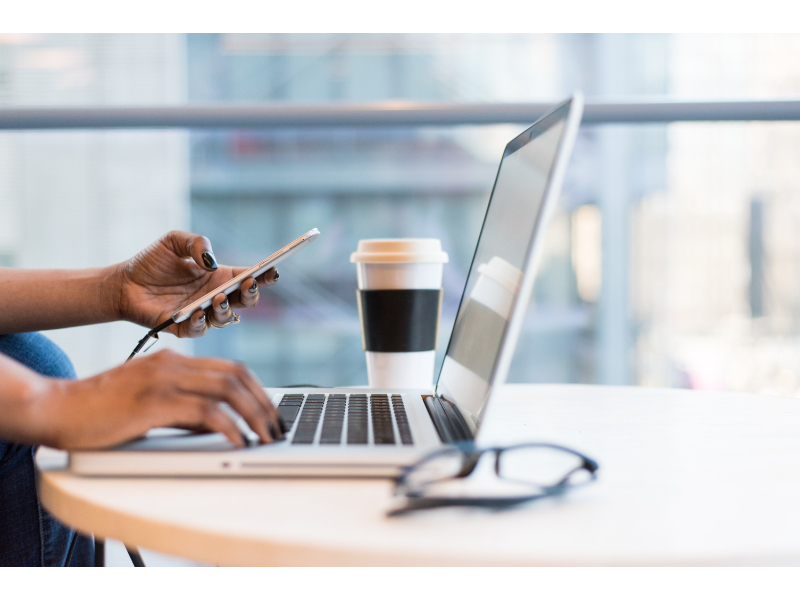 The best payday loans online aren't the ones found on flashy websites promising you instant money. Many of these lenders hope you won't take the time to find out what sets the best payday loans apart from the rest. Instead, they try to impress you with a fancy website.
The problem is that some lenders don't offer good payday loans, never mind the best. They'd rather do what they can to divert you from the facts surrounding their payday loans, because what they actually offer is quite bad.
So, what should you look for if you want to find the best payday loans online? Quite a bit, as it turns out. Let's delve deeper.
Look for Total Transparency
Regrettably, some lenders have given payday loans a bad rap. They hide their fees and the borrower never knows about them until later. These fees can make what seems like a good payday loan a very bad decision.
Conversely, good lenders provide you with an estimate of the fees beforehand so you can decide whether you want to apply. To give you an accurate estimate, they should ask which province you live in to apply the payday loan fees that govern your region.
If you decide to apply and you're pre-approved, they should immediately tell you the actual amount you will pay should you decide to borrow. It should be very close or exactly the amount they quoted you earlier. They should also provide you with all important loan details such as the loan amount and payment due date.
Choose a Licensed Lender
Almost any company can build a website and offer to lend you money. What you may not know is that many online lenders aren't licensed, which can be a big problem.
An unlicensed lender can pretty much do what they want. They aren't governed by provincial laws and can charge you high fees or levy charges that wouldn't normally be allowed.
For instance, some lenders do not have a maximum limit on how much they can charge you for if you don't have enough funds in your account to cover your payment. Others may ask you to sign a form to transfer your wages to them, even if this isn't normally permitted in your province under payday loan legislation. Unfortunately, when you borrow from an unlicensed lender you also have little recourse if they do these objectionable things.
On the other hand, a licensed lender must stick to the letter of the law. Their fees and practices are closely regulated and you do have recourse if there's ever a problem. You can file a complaint through the provincial ministry that handles consumer affairs and they will investigate. Consequently, licensed lenders are eager to resolve problems quickly and fairly.
If you're unsure whether a lender is licensed or not, check with the consumer affairs office in your province. It's just not worth it to risk borrowing from an unlicensed lender.
Are They Reputable?
Any lender can claim to offer the best payday loans online, but what do their customers say? Do they have a lot of reviews on independent sites such as TrustPilot? Do they respond to their reviews, try to resolve problems, and show genuine concern?
Are they members of a professional organizations such as the Canadian Consumer Finance Association which represents most small-sum, short-term credit regulated lenders in Canada?
Are they a member of the Better Business Bureau? What's their rating? How long have they been in business?
These quick checks will quickly show you that many of these lenders couldn't possibly offer the best payday loans online. Many can't even offer good ones.
What About Their Customer Service?
Take a close look at the bottom of the lender's website. Are they based in Canada? If you're unsure, search for their head office under their business name.
When it comes to borrowing, you really don't want to deal with customer service from outside the country. They can't provide you with the level of service you deserve.
Look for a toll-free number as well as email and website support too. Check that the website has an extensive FAQ section too. Good self-serve options indicate the lender has taken the time to provide easy access and common information their customers should have.
Do They Do A "Hard" Credit Inquiry?
A good payday lender rarely does a credit inquiry. There's usually no need as the amount is small and the loan is linked to your payday. If they do run a credit check, they use a "soft" inquiry that does not appear on your credit file.
However, some lenders do make a "hard" inquiry when you apply. Check their website, because this will show up on your credit file, even if you decide not to borrow from them. If you do this often, lenders may look at you as high risk.
Do They Protect Your Data?
As mentioned, any company can set up a website. However, many don't use sufficient data protection. Considering a loan application includes personal information such as your address, email, and banking information, proper data protocols are very important.
Check whether their website includes a privacy statement that explains how they will use and disclose personal information. It should also state how long they retain your data and precisely when they share it with third parties. They should also provide a way to challenge any data compliance issues and an assurance they investigate all complaints.
Do They Decide Quickly?
The best payday loans online offer a decision within minutes of completing your application. They don't take days or weeks to let you know whether you've been pre-approved.
Good lenders respond quickly with complete information including loan interest, loan fees, and any penalties you'll be required to pay should you default on your payday loan. If you agree with the terms, you should be able to get your money very quickly.
How Long Until They Release Funds?
The best payday loans online have money in your bank account fast. Some may offer the option of an email transfer instead. Regardless, it shouldn't take more than 24 hours to receive your money.
What's the Maximum Loan Amount?
The maximum payday loan amount in Canada is $1,500. However, new borrowers may not be offered maximum credit.
Additionally, some provinces the regulations limit the amount a lender can offer. For example, In Ontario lenders can only loan up to 50% of your average income. This stipulation is in place to ensure you have sufficient remaining funds on pay day to meet your obligations.
What About Interest Rates?
Regulated lenders must adhere to the Payday Loans Act which limits interest rates. Unregulated lenders aren't restricted and may charge phenomenally high interest rates.
GoDay – The Best Payday Loans Online
As you've read, there's much to consider when you want to borrow. The best payday loans online aren't through fly-by-night companies located elsewhere or from lenders that can't be bothered to get a license.
Luckily, good lenders do exist and here's why you consider GoDay for your online payday loan.
Our Requirements
GoDay wants you to know what we expect so you don't waste your valuable time. Here's our simple requirements if you're interested in accessing one of the best payday loans online:
Canadian resident over the age of 18
Permanent address
Active account with a Canadian bank or credit union
Steady source of income through direct deposit
Active, valid personal email account
Active, valid home or cellphone number
We're Legal & Complaint
GoDay is a licensed payday loan lender in BC, AB, SK, MB, ON, NB, NS, and PEI. We comply with provincial regulations regarding fees, penalties, and procedures. We're committed to our customers and thoroughly investigate any complaints.
We're Reputable
GoDay has provided payday loans to Canadians since 2012. Our Better Business Bureau rating is A+. We also have over 1,200 TrustPilot reviews and an overall ranking of "Excellent".
GoDay is also a member of the Canadian Consumer Finance Association that works with lenders throughout the country. We're dedicated to providing the best payday loans online in our country.
We Protect Your Data
GoDay utilizes the best possible practices and safeguards to protect your personal and financial data. Our customer service representatives are available to address any questions of concerns you might have regarding your rights, obligations, or privacy.
We're Canadian
We are and have always been a Canadian company. Our customer service representatives also live and work in Canada.
Our headquarters are in Toronto and our hours are between 8:30 am and 7 pm Monday through Friday, as well as between 9 am and 5 pm on weekends and holidays, excepting Christmas Day.
We also have offices in Vancouver, Calgary, Regina, Fredericton, and Dartmouth, but we're a totally online lender.
*****
Whether you need more information or you're ready to apply, please visit our website. We have an extensive FAQ section and real Canadians on our 1-888 line. Save time and access the best payday loans online quickly. If you can't decide whether a payday loan is for you, please read this post.