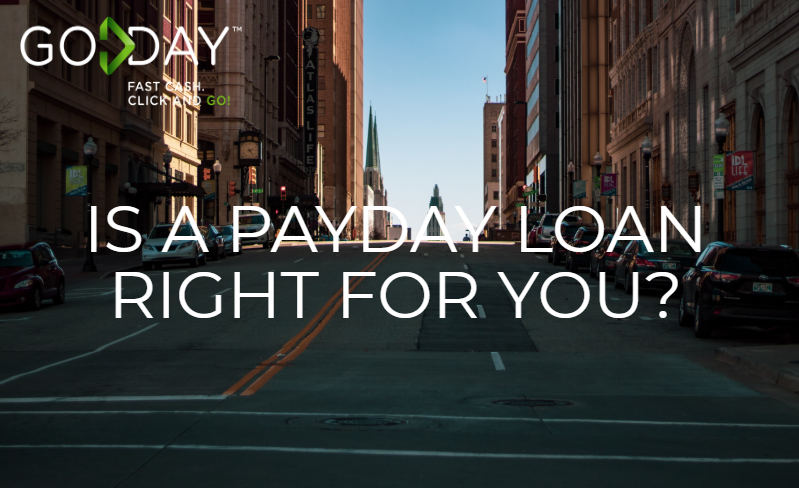 A payday loan is one of many financial solutions available to Canadians. It is popular, because it can provide fast cash for immediate needs until you receive your next pay cheque.
However, it is important to understand how it works, when it is appropriate to use a payday loan, and how to identify a good lender if you decide to borrow.
What is a Payday Loan?
A payday loan is a short-term solution that can fulfill urgent, temporary cash flow needs. It is tied to your income and shouldn't be used repeatedly for ongoing costs. Otherwise, you could struggle to meet your obligations.
Nonetheless, a payday loan can bridge a financial gap when you have a pressing need. If you're unable to use your credit card or borrow through your bank, family, or friends, it can be a viable option.
When Would You Use a Payday Loan?
As mentioned, a payday loan isn't for ongoing costs. You wouldn't use one to take a vacation, fulfill a whim, or buy the latest gadget either. However, it can help you out of a financial jam if you need to:
Avoid late payment charges or overdraft fees
Cover an upcoming payment until payday
Pay for an unexpected repair or replacement
Deal with an emergency situation
Funds from a payday loan can help you deal with whatever comes your way until you have more money.
How Does a Payday Loan Work?
Payday loans offer smaller amounts. The maximum available through lenders in Canada is $1,500. The minimum loan amount is usually no less than $100.
However, first-time borrowers may only qualify for a $500 payday loan. Once repaid, you will probably qualify for a payday loan of up to the maximum of $1,500.
The amount of time you have to repay your loan depends on where you live. In some provinces, a payday loan must be repaid in-full at one time (usually your next pay day). In other provinces you may be able to repay your loan through multiple payments over 62 days.
Lenders charge a percentage of the principal loan amount as your fee for borrowing. This fee varies, depending on the lender and your location. If you pay your loan on-time, you shouldn't pay additional fees. However, you will face penalties should you default on your payday loan.
A reputable lender discloses all fees up-front, including those you'll pay if you default on your loan. However, don't expect this straightforwardness from all payday loan lenders. Many will surprise you with hidden fees. Check the wording on each lender's website to understand what's involved before you borrow.
How Can You Apply for a Payday Loan?
Fortunately, it is no longer necessary to visit a brick-and-mortar store to apply for a payday loan. Today, the entire process is easily conducted online.
However, it is extremely important that you check the credentials of online lenders carefully. Ensure the lender has a license in your province or territory. Otherwise, the regional regulations meant to protect you may not apply.
Lender procedures vary, but generally the application process starts by indicating your province of residence. This is because regulations vary greatly between regions.
A licensed and responsible lender should immediately provide you with sample borrowing costs based on the maximum permitted charges in your area. This gives you a good idea of the potential costs involved. They will also provide the actual costs involved as soon as you submit your application.
After your location, you will need to indicate how much you want to borrow. The lender will then require personal information such as your name, address, telephone number, and monthly rent or mortgage payment.
What Do You Need for a Payday Loan?
Lender requirements differ, but generally you will need the meet the following qualifications:
Canadian resident over the age of 18
Permanent address
Active account with a Canadian bank or credit union
Steady source of income through direct deposit
Active, valid personal email account
Active, valid home or cellphone number
What About Your Credit Score?
We don't usually pull a credit report for payday loan applicants. Instead, we use our custom scorecard through our automated system to decide whether we will grant credit. If on the rare occasion we do decide to review your credit, our inquiry won't appear on your credit file.
We'll let you know within minutes of completing your application whether you're pre-approved. After that, we set up your account and move on to preparing your loan documents.
Your credit file records how many loans you have, your payment history, the interest rate, and other information. Multiple payday loans are a clear indicator of financial troubles. If you borrow, do so out of necessity and for the short-term only.
Repay your payday loan according to your agreement. Otherwise, late payments or a defaulted loan will be appear on your credit file. It is almost impossible to function in today's world without credit and it takes years to rebuild should you damage it.
What If You Have Questions?
A good payday lender also offers excellent customer service and multiple ways to make contact if you have questions or concerns.
As an example, they should have a 1-800 number available within stated business hours, a way to reach them by email, and a website support function. They will also have an in-depth FAQ section on their website that covers most concerns.
How Long Does It Take for a Decision?
Payday loans decisions occur quickly. Most online lenders use automated systems that are available 24/7. As a result, a good payday lender should provide you with a decision within seconds.
What Terms Does the Lender Offer?
If you're approved, a good lender will the full terms of your loan. This includes the interest rate, fees, and penalties for default. In some cases, you may qualify for an installment loan with greater flexibility.
In either case, if you agree to the terms, the lender will ask you to sign your loan agreement. You are under no obligation to accept their terms.
When Will You Receive Your Money?
Most lenders claim to release funds quickly. However, it is up to you to delve deeply into the fine print to discover precisely what that means.
Look for a lender that will release funds the same day if you apply early in the day, or at the latest the next day if you apply late in the afternoon or in the evening. Also look for cash release options such as direct deposit or email money transfer.
How Do You Repay Your Payday Loan?
On the agreed repayment date, the lender withdraws the amount owing directly from your bank account. There's no need to fuss with cheques, wire transfers, or cash payments at an office. Everything's handled automatically.
Why You Should Choose a GoDay Payday Loan
When deciding where to borrow, it is important that you choose a dependable leader. GoDay.ca has been successfully providing online loans to Canadians since 2012. We have a license to offer payday loans in BC, AB, SK, MB, ON, NB, NS, and PEI.
GoDay is also a proud member of the Canadian Consumer Finance Association and the Better Business Bureau. Our TrustPilot rating is "Excellent". We're not afraid of scrutiny and our customer testimonials prove we do things right.
Simple Application Process
The GoDay application process is simple and fast. The entire process shouldn't take you more than 15 minutes. We care for Canadians and make it easy to get the cash you need quickly.
Private & Secure
We take your financial and personal privacy very seriously. Our data encryption practices and industry standards properly safeguard your information. Any information we collect is for an assessment of your loan application. We do not share this data with anyone else.
GoDay respects your legal rights. We comply with all provincial loan regulations. Our customer service representatives can also answer your questions regarding your rights, obligations, or privacy.
100% Online
Apply from any location on any device at any time. We are 100 percent online. You will never need to visit an office, even to sign your loan documents. GoDay handles all aspects of your payday loan digitally.
100% Canadian
GoDay started in Canada and we still operate here. Our business has its headquarters in Toronto, with additional offices in Vancouver, Calgary, Regina, Fredericton, and Dartmouth. However, we've served customers from across the country. As mentioned, we hold licenses for BC, AB, SK, MB, ON, NB, NS, and PEI.
Our customer service representatives are Canadian professionals. Let us answer your questions and help you get the cash you need quickly.
Totally Transparent
Many lenders have given payday loans a bad rap, because they hide their interest rate and fees. Not GoDay. We believe in total transparency and disclose all fees upfront including the loan amount, interest rate, and repayment terms.
You will see an estimate of the costs involved as soon as you visit our website and input your location. Once you complete your application, you'll see the final figures.
GoDay is a responsible lender and we offer our payday loans as a short-term cash flow solution. Sneaky practices simply aren't part of our DNA.
Fast Funds Release
We use the fastest tools in the industry to ensure you get the speediest service possible. Get your cash in as little as one hour once your loan has been approved.
Money can be transferred straight into your account or via an Interac® Email Money Transfer (conditions apply).
Amazing Customer Service
Just because we're an online lender, it doesn't mean we ignore customer service. On the contrary, we have a great, responsive customer service team ready to help you with any step of the loan process.
Call our 1-800 number, email, or send us a support ticket through our website. We know you will appreciate our professionalism and responsiveness.
Extensive Website Resources
GoDay wants to make it easy to find the information you need. We have an extensive payday loan FAQ section on our website and a learning centre that can help you manage your finances.
You'll also find various tools, links to resources, worksheets, and a glossary of industry terms to help you understand borrowing and your finances. Of course, these aren't a substitute for professional advice, but they can certainly make your journey easier.
Fast, Efficient Communication
GoDay always lets you know what is happening during your payday loan process. Your application should take around five minutes to complete and our fully automated system will provide you a decision within minutes. We send email notifications regarding the status of our loans.
Once approved, we use the industry's fastest tools to make sure you get your money as soon as possible.
If you need more information on Canadian payday loans you can find it here. If you are ready to start the application process or want even more information, please visit our website. Let us show you why so many Canadians choose GoDay over other payday lenders.