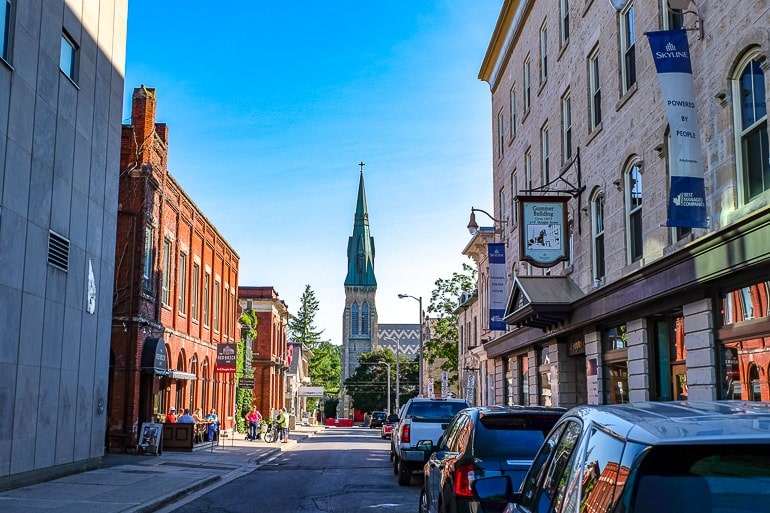 A Guelph payday loan can offer you cash when you need to handle a short-term expense. It is often a person's best option when they don't have access to credit and can't borrow from friends and family.
Nonetheless, a Guelph payday loan isn't meant for all purposes. Yes, it can help you bridge a temporary cash flow gap, but one shouldn't use them continuously. This indicates you're struggling to manage your money. In this case, choosing a Guelph payday loan could increase your financial problems since it is an expensive form of credit and you need to pay back your loan quickly.
Should you decide a Guelph payday loan is your best option, you will need to find the best quickly. Here are a few things to consider when choosing a good lender and the best Guelph payday loan.
Some Lenders Consider Various Income Sources
Generally, payday loan lenders want to see full-time employment before they'll grant you a Guelph payday loan. However, some lenders recognize these loans are for relatively small amounts and consider income from other sources. That's a good thing for those that don't meet their criteria.
Select lenders offer payday loans to those that earn money in other ways. For instance, you may qualify if you work part-time work, you're self-employed, draw a pension, or receive the Canada Child Benefit or Disability Tax Credit. The only stipulation is your income must be paid by direct deposit so the lender can verify it electronically.
A Guelph Payday Loan Has Limitations
As mentioned, a Guelph payday loan is only for a small amount of money and it must be repaid quickly. Ontario's legal limit is 50% the average of your last two income intervals, up to a maximum of $1,500.
Nonetheless, lenders may not grant you the full amount even if your income can support it. They want you to establish a rapport with their company initially, but may grant you the full amount if you borrow from them again down the road.
Requirements Should Be Straightforward
There's no point in applying for a Guelph payday loan if the lender's requirements are too strict. They're small loans and lender requirements should be straightforward and simple. For instance, here's what GoDay needs from you to consider your application:
Canadian resident
Over 18 years of age
Active account with a Canadian financial institution
Steady income paid by direct deposit
Valid personal email account
Home or cell phone number
If the lender asks for much more, you probably should look elsewhere. It won't be worth your effort to apply through an unreasonable lender.
Choose a Licensed Lender
We can't stress how important it is to choose a licensed lender. While you might be in a hurry and need money quickly, this isn't something you should ignore. Using an unlicensed lender can cost you more and put your personal data at risk.
Legally, any company that issues a Guelph payday loan should have a license. This includes both online and in-person lenders. However, some companies ignore this requirement for several reasons.
Potential Issues with Unlicensed Lenders
Firstly, licensed lenders must follow the exacting requirements of the Payday Loan Act. This Act describes borrow and lender responsibilities and protects you, the consumer.
Secondly, unlicensed lenders aren't regulated nor are their fees, penalties, and interest rates. This usually means you'll pay much more than you should.
Thirdly, since unlicensed lenders aren't regulated, they don't need to reveal your costs upfront. Consequently, you may face hidden fees during the loan process which will significantly increase the cost of your loan.
Finally, unlicensed lenders may be scam artists only interested in your personal data. If they obtain it, they can use it to obtain credit under your name which can seriously damage your credit and your life.
Luckily, it is very simple to check whether a company is licensed. Just input the lender's name into the Ontario Ministry of Government and Consumer Services here.
Choose an Ontario Lender
Certainly, many companies are keen to lend to you. However, many of them aren't based in Ontario, or even in Canada.
You may think, "So what? If they'll lend me money, I don't care." However, you should for several reasons.
Firstly, companies based elsewhere often depend heavily on email. This is because they operate in a different time zone. While you may not think you'll ever need to contact the lender, what happens if you have an urgent need? Will you need to wait hours or days for a response? That's not ideal.
Secondly, companies located elsewhere don't always understand the level of service Canadians expect. You may face communication issues and misunderstandings when dealing with a simple issue.
Finally, these lenders seldom offer multiple customer service options. If they don't have a Canadian toll-free number, chat, email, website support, and an in-depth website FAQ section, it's best to look elsewhere.
Ensure They Use a Pre-Approval Process
A Guelph payday loan lender may or may not check your credit. However, you will want to know "how" they check your credit if they decide to review it.
Always choose a lender that uses a pre-approval process. This ensures they do a "soft" credit inquiry on your report that does not lower your credit score. You can see what the lender offers and you aren't obligated to accept.
If a lender uses a traditional lending method, they will do a "hard" credit inquiry. This can lower your credit score by up to 12 points and this reduction can remain for up to 3 years, whether you decide to borrow, or not. It doesn't make sense to damage your credit for such a small loan.
Check Independent Review Sites
We all lead busy lives and we often place to much emphasis on search engine reviews. However, disgruntled people are more likely to leave reviews and they aren't necessarily customers. This doesn't give you a good overview of a lender.
Instead, check out how the company fairs on independent review sites like Trust Pilot. Ratings are from actual customers that have used the company. Their comments are categorized so you can find specific information on their loans, service, and more.
You may also want to check whether the lender has Better Business Bureau accreditation. Professional lenders are committed to transparency and they're willing to resolve issues.
Lastly, a good Guelph payday loan lender will belong to industry groups. This ensures they stay on top of industry changes and practices. The largest payday loan group in our nation is the Canadian Consumer Finance Association, which includes the majority of payday loan lenders.
A Good Lender Keeps It Simple
A good licensed lender will ask for your province of residence to provide you with your costs to borrow upfront. They will only ask for your other personal information if you decide to move forward. Any lender that asks for your sensitive data straightaway should be avoided.
Even so, just because a lender has an Ontario payday loan license it does not mean they make the process simple. Choose a lender with a simplified application form that you can complete in less than 15 minutes.
They should ask for your name, address, email, banking information, and details on how you earn money. Providing your banking information eliminates the need for proof of income such as a pay stub or letter.
There's absolutely no need to provide any lender with more than that, since approval primarily rests on your income. Once you submit your application, you should have their decision within minutes.
If you accept the terms, a good lender prepares your loan contract quickly and sends it to you for digital signature. This triggers the funds release process. If you sign during business hours, you could have funds to you within an hour. If you sign outside of business hours, you can usually expect your money the next business day.
Get a Guelph Payday Loan Through GoDay Now
GoDay is your top choice for the best Guelph payday loan. Here are just a few of the reasons why you should choose us over the competition:
GoDay automatically reviews your application to see if you qualify for an installment loan. If you qualify, you could enjoy greater flexibility and better terms.
We are a licensed Ontario payday loan lender
We're 100% Canadian owned and operated
GoDay has issued payday loans to Ontarians since 2012
Our company has an overall A rating with the Better Business Bureau
We have over 2,000 reviews on TrustPilot with an overall rating of Excellent
GoDay is a member of the Canadian Consumer Finance Association (CCFA)
We consider many sources of income
Our pre-approval process uses a soft credit check that does not lower your credit score
We offer a simple application, fast approval, and quick funds release
Direct bank deposit or Interac® Email Money Transfer (conditions apply) available.
Whether you are ready to start the application process or want more information, please visit our website. We also offer more information on our Ontario payday loans here. Get a Guelph payday loan now and skip all the complications.