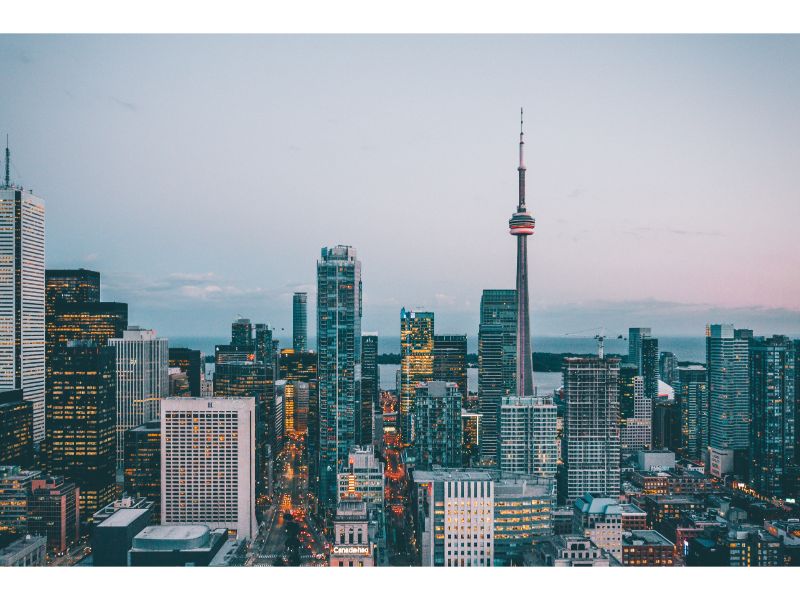 Payday loans in Ontario are a great way to access a small amount of money fast. They may help you if you've exhausted other options such as asking your parents or friends, or getting a cash advance on your credit card.
However, payday loans can vary greatly between lenders. Plus, many people don't understand what sets good payday loans in Ontario above other less desirable ones.
Consequently, GoDay is providing you with seven quick tips that can help you sort through your options. We want you to avoid potential pitfalls and get the best loan possible at the most reasonable cost. You can also discover whether something you believe about payday loans in Ontario is fact or fiction here.
You Need to Understand How They Work
Payday loans in Ontario aren't like other borrowing options. For instance, when you borrow you can't carry a balance like a credit card or installment loan.
These loans are meant to provide quick cash for an immediate need. However, you pay the loan back relatively quickly. Typically, this occurs on your first payday after a full two-week pay cycle.
The maximum, legally-permitted loan amount in Ontario is $1,500. However, reputable lenders only grant credit up to the amount your wage and debts can bear. This ensures you don't take on more debt than you can comfortably repay.
Only Borrow For Appropriate Reasons
As mentioned, payday loans in Ontario can help you out of a temporary financial bind. However, they aren't meant to provide money when you're spending more than you earn.
When you know that you can afford to repay your loan on payday, payday loans in Ontario can provide a cash advance now. If you're still unclear, the following are a few appropriate reasons for choosing a payday loan:
You can't borrow from your bank, friends, or family, but can repay your loan when you're paid
You're unwilling or unable to take a cash advance on a credit card
You need to make a payment on a debt, but miscalculated when they payment was due. However, you did budget for it on payday.
Your vehicle died and you need to fix it to get to work
You need a laptop to perform your new job online
Your home's furnace needs to be replaced now since it quit in the winter
A close friend or relative needs a helping hand to deal with an emergency
These are just examples to give you an idea of how you might use payday loans in Ontario. The point is, if you're dealing with an important, urgent matter, payday loans in Ontario could be your solution.
Look for a Licensed Lender
Many lenders offer payday loans in Ontario. However, many aren't licensed. Unlicensed lenders aren't governed by federal and provincial laws that protect borrowers. This leaves you with little recourse if the lender behaves inappropriately.
For instance, they can charge open-ended late fees and very high interest rates. Conversely, a licensed lender must follow exacting requirements and fees, penalties, and interest rates are governed within each province or territory.
Additionally, unlicensed lenders may lend you more money than you can actually afford to repay. On the surface, this may seem great if you're in need of money. However, you should definitely consider what would happen if you don't meet your loan obligations.
You could end up increasing your debt significantly making it impossible to get back on your feet again. If you were in a tight spot before, you could find yourself in deep water, unnecessarily.
Finally, licensed lenders have a legal obligation regarding transparency. They must clearly indicate how much payday loans in Ontario cost. A good lender will provide you with this information before you provide them with your personal information. If you don't like what they offer, they have no way to contact you.
Unfortunately, this isn't the case with many unlicensed lenders. They may not reveal their fees and penalties beforehand. Instead, they hope you'll jump right into the application process, because you need money.
Apply Online
Payday loans in Ontario are available in-person and online. The problem with in-person loans is that you have to physically visit an office and take time out of your day. Sure, brick-and-mortar offices usually offer extended hours, but you still have to drive there, park, fill out paperwork, and wait.
In today's electronic world, this is totally unnecessary. Choose a lender than offers an online process from start to finish. It will save you time and it is certainly more convenient. You don't even need to visit an office to sign your loan documents. Just make sure they're a licensed lender.
Avoid Big Promises
Payday loans in Ontario are big business. Consequently, many websites promise a high rate of approval, even though they know nothing about you or your financial situation. Clearly, this isn't the indication of a trustworthy lender.
Some lenders may grant you credit, even when they probably shouldn't. This can worsen your financial situation, instead of helping you out.
However, any reputable lender will carefully assess your able to repay. They will check your income. They may also check your credit, but may not since payday loans in Ontario are for smaller amounts. However, when a good lender does check your credit, they use a soft credit inquiry that does not appear on your credit file.
They Should Reveal Your Costs Upfront
A good, licensed lender must reveal your costs upfront, before they ask for your personal information. The only personal information you should provide initially is your province or territory as fees vary by region.
Once you provide them with that, they should give you the interest rate they are offering you and other costs involved in borrowing.
Alternatively, if the lender starts asking you for your SIN number or banking details beforehand, you should definitely look for another lender. If they don't provide you with the costs upfront, they're probably not a trustworthy lender either.
They Should Be Fast & Efficient
Applying online makes sense since it should save you time. The application process should be simple and fast and you should receive a decision quickly.
However, this isn't always the case. Check the lender's website. Do they provide a decision within minutes, hours, or days?
The same goes for funds release. Most lenders claim they release your money quickly, but what does that mean? Is it an hour, a day, or a week?
Finally, how does the lender handle repayment? Do you need to go into an office with a cheque or do you need to send a funds transfer? Or does the lender take care of it all automatically? Clearly, most people would prefer the latter.
Payday Loans in Ontario Through GoDay
Now that we've provided some tips for finding good payday loans in Ontario, we want to tell you a little about our company. We think you will see why we are a great choice for your borrowing needs whether you live in Toronto, Ottawa, Mississauga, Brampton, Hamilton, Scarborough, Kitchener, Oshawa, Barrie, or elsewhere:
We accept online applications 24/7
Our application process takes less than 15-minutes
We're 100% Canadian – we were founded here and are still Canadian owned and operated. Our customer service representatives live and work here.
We've been lending to Ontarians since 2012
We are a licensed payday loan lender in Ontario
We're fast – we strive to get the money in your bank account within an hour, providing you apply within business hours
GoDay is a member of the Canadian Consumer Finance Association which represents most payday loan lenders in Ontario and Canada
Some applicants could qualify for an installment loan with greater flexibility and usually a lower interest rate
We have a Better Business Bureau rating of A+
TrustPilot ranks us "Excellent" based on over 1,400 customer reviews
We offer multiple customer service options including a toll-free number, email, and website. Check out our in-depth online FAQ section too.
Our Requirements
GoDay is also totally transparent regarding our requirements for payday loans in Ontario. We realize your time is valuable and ask that you meet the following criteria:
You are a Canadian resident, at least 18 years of age with a permanent address
Your account with a Canadian bank or credit union is active and shows recent transactions
You're paid regularly through direct deposit
You have a valid email and an active cellphone or home telephone number
Whether you are ready to start the application process or want more information, please visit our website. Let us show you why GoDay is your best choice for payday loans in Ontario. We deliver money for small loans quickly and offer quick access in Toronto.