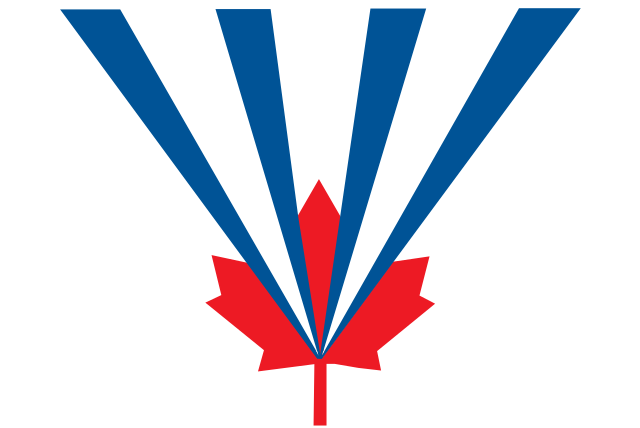 A Vaughan payday loan can be a great solution when you need a relatively small amount of money quickly. Nonetheless, it isn't meant for all needs. As a rule, you should only use one for an urgent, immediate cash flow problem, because you don't have access to other credit and can't borrow from friends and family.
However, every Vaughan payday loan differs, based on the lender. Like any other financial product, some loans and lenders are better than others.
Luckily, it isn't difficult to separate a good Vaughan payday loan from a less desirable one. Follow these quick tips and you're more likely to find a good lender and a good loan.
You'll Want a Licensed Lender
Undoubtedly, many companies offer a Vaughan payday loan in one form or another. However, one factor you should seriously consider before you choose your loan is whether the lender is licensed.
Legally, all Ontario lenders should have a payday loan license. Nevertheless, some companies ignore legalities. While this may not seem like an obvious reason to rule out a lender, it is.
Problems with Unlicensed Lenders
Both the Ontario and Canadian governments warn against using unlicensed lenders for several reasons. Firstly, unlicensed lenders are often scam artists after your personal data. If they get their hands on it, they can use your sensitive information to obtain credit under your name. Identity theft is a costly and time-consuming problem to resolve and it can wreak havoc on your credit.
Secondly, unlicensed lenders aren't bound by payday loan laws. The most important is the Payday Loan Act which outlines lender limitations and responsibilities. Should you use an unlicensed lender, they can basically handle your Vaughan payday loan in whatever manner they choose. This includes charging you exorbitantly high fees and using illegal methods to collect their money.
Finally, unlicensed lenders don't have to let you know about how much your loan will cost you before you decide to borrow. This means it is up to you to comb through their website to find the information you need. You may not discover they're charging you a fee until after you've signed your loan contract.
Four Reasons a Licensed Lender is Better
If you're not convinced, here are four reasons why you should take the time to find a licensed lender.
Legally obligated to behave ethically
Undoubtedly, some unlicensed lenders have treated their customers poorly. You can eliminate this problem when you choose a licensed lender, since they must follow provincial and federal lending laws. You also have a clear path if you want to lodge a complaint, first with the lender and later with government authorities if there's no resolution.
Costs to borrow revealed before you provide personal data
A good licensed lender will only ask you for your province of residence, initially. They need this information as fees and interest rate limitations vary between regions. Other than that, you do not have to provide your sensitive data, unless you decide to move forward.
Fees, penalties, and interest rates are controlled. This isn't the case with an unlicensed lender who could charge you as much as 60% interest on your Vaughan payday loan.
It's easy to check whether a lender's licensed
It only takes a few minutes to check whether a lender has an Ontario payday loan license. Just input their name on the Ontario government's website here. If they're name doesn't come up, look elsewhere.
Online Loans are More Convenient
Certainly, you can take time out of your busy day to visit a brick-and-mortar lender, but why would you want to? Online licensed lenders offer a fast, efficient service you can access 24/7 from any device.
Online licensed lenders must use the latest encryption technologies to safeguard your data too. If you're concerned about the online process, we suggest you read this post. They actually offer advantages you may not have considered.
However, just because a lender operates online and has a license, it doesn't necessarily mean they're good. You'll want to ensure they handle the entire process online. Even if they claim they offer an online loan, some will still want you to visit an office to provide proof of income or to sign your loan contract. That defeats the purpose of choosing online in the first place.
In today's digital age, you shouldn't need to dig up pay stubs or ask your employer for a letter to confirm your income either. Fortunately, a good lender provides digital income verification based on a snapshot of your regular direct deposits to your bank account too. It is fast, safe, and the lender can't pry into your personal affairs.
Any worthwhile online lender also uses digital document signing when it comes time to finalize your paperwork. This simplifies the loan process and speeds funds release.
Understand Your Maximum Loan Amount
The legally permitted maximum Vaughan payday loan amount is 50% of your last two income payments, up to a maximum of $1,500. However, to avoid disappointment, don't go into the loan application process expecting you'll automatically receive the maximum, even if your income supports it.
Many payday loan lenders will not grant the full amount the first time you borrow through their company. Why? They want you to establish a track record with them.
This may seem unfair and aggravating, but it can work to your advantage should you ever need to borrow again. The lender is more likely to lend to you and you may enjoy better terms too. Chances are if you repay your first loan, you are more likely to receive more money the next time.
A Vaughan payday loan doesn't work like other forms of credit. You can't borrow more until you pay off your first loan. Typically, you repay your entire loan the next time you receive your income.
You Have Income Options
Most payday loan lenders only grant loans to those with full-time employment. However, a select few consider income from other sources. This might be part-time employment, self-employment, a public or private pension, the Child Tax Benefit, or the Disability Tax Credit. The only stipulation is that you receive a steady income and it is paid through direct deposit.
Don't Sacrifice Customer Service
While a Vaughan payday loan doesn't involve a great deal of money, that doesn't mean you shouldn't have good customer service options. No one knows what the future holds and there may come a time when you need to reach out.
Unfortunately, many payday loan lenders rely heavily on email. Either that, or they'll refer you to a call centre number in an office located somewhere else.
Always choose a Canadian company based in Ontario with Ontario business hours and a toll-free number. You'll waste less time and avoid miscommunications and misunderstandings. You should also have chat and website support options as well as an in-depth FAQ or help section on their website.
GoDay Offers the Best Vaughan Payday Loan
This may seem a bold claim, but we're willing to show you why. Here are just a few of the reasons we offer the best Vaughan payday loan available:
We are a licensed Ontario payday loan lender
Our loans have government oversight
Fees, penalties, and interest rates are controlled
100% online process – never visit an office
Applications accepted 24/7 from any device
Simple application form – complete it in less than 15-minutes
We automatically review your application for an installment loan with better terms and more flexibility – there's no need to complete another application form
GoDay considers many types of income including employment, self-employment, pension, the Child Tax Benefit, and the Disability Tax Credit
Digital income verification – no proof of income required
Quick decision – you'll have our answer within minutes of submitting your application
Digital contract signing – no need to visit an office
Fast funds release – you could have money in your bank account within an hour if you sign your loan contract during business hours
Canadian owned and operated – our customer service representatives live and work in Ontario
Proud member of the Canadian Consumer Finance Association, representing most payday loan lenders in the province
Better Business Bureau accredited
TrustPilot ranks us "Excellent" based on almost 2,000 customer reviews
Multiple customer service options including a toll-free number with Ontario business hours, email, chat, and website support. Check out our in-depth online FAQ section too.
Our Basic Requirements
GoDay is totally transparent regarding what we need from you. Please ensure you meet the following criteria before you complete an application form. We know your time is valuable:
Canadian resident
At least 18 years of age
Permanent address
Active account with a Canadian financial institution with recent transactions
Earn regular income paid by direct deposit
Valid email address
Active cellphone or home telephone number
Whether you are ready to start the application process or want more information, please visit our website. We also offer more information on Ontario payday loans here.
Let us show you how easy it is to obtain a Vaughan payday loan.