If you've been following us on social media this week, your feeds have probably been inundated with tips on how to reduce, reuse and recycle.
A common myth I encounter frequently is "going green means I have to sacrifice the luxuries I have, or change my schedule dramatically". The good news is that even if a minor behavioural change is required, you'll stop losing money in energy, water or food waste, money you could spend elsewhere on said luxuries!
Sustainability is all about maintaining a lifestyle while reducing your carbon footprint. This Earth Day, adding even one or two of these very simple changes can make a dramatic difference in your bills, both in the short, and most importantly, in the long term.
From all of us at GoDay.ca, have an awesome Earth Day!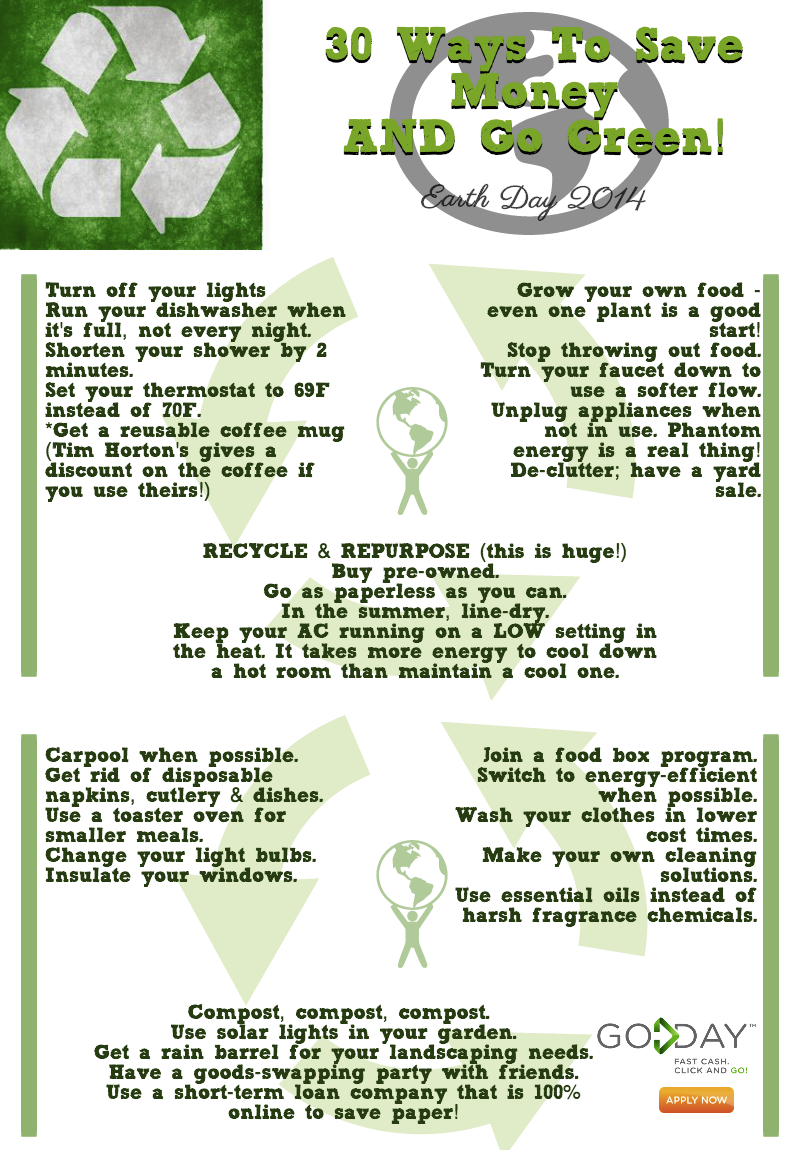 Did You Love This Infographic? Set your peepers on:
How To Keep Your Financial Paperwork Organized
Be Prepared for an Emergency on a Budget – Part 1
Be Prepared for an Emergency on a Budget – Part 2