Often associated with the darker side of our financial lives, many often overlook how a good credit score can actually alleviate financial woes. Imagine being able to apply for a credit card, ask for a line of credit or apply for a payday loan and know that you'll be approved?
Not only that, but you know you'll be approved for either their best rates, or their highest amount? When properly understood and managed, a healthy credit score can bring you a wealth of comfort.
However, a bad score will also trail you. A poor score can prevent you from being approved for credit cards, a mortgage, even a cell phone. If you are approved, you will be subject to very high rates and strict terms.
However, the good news, even if you have bad credit, is that there is a chance to improve over time!
Don't let lack of knowledge prevent you from making the right financial decisions for you!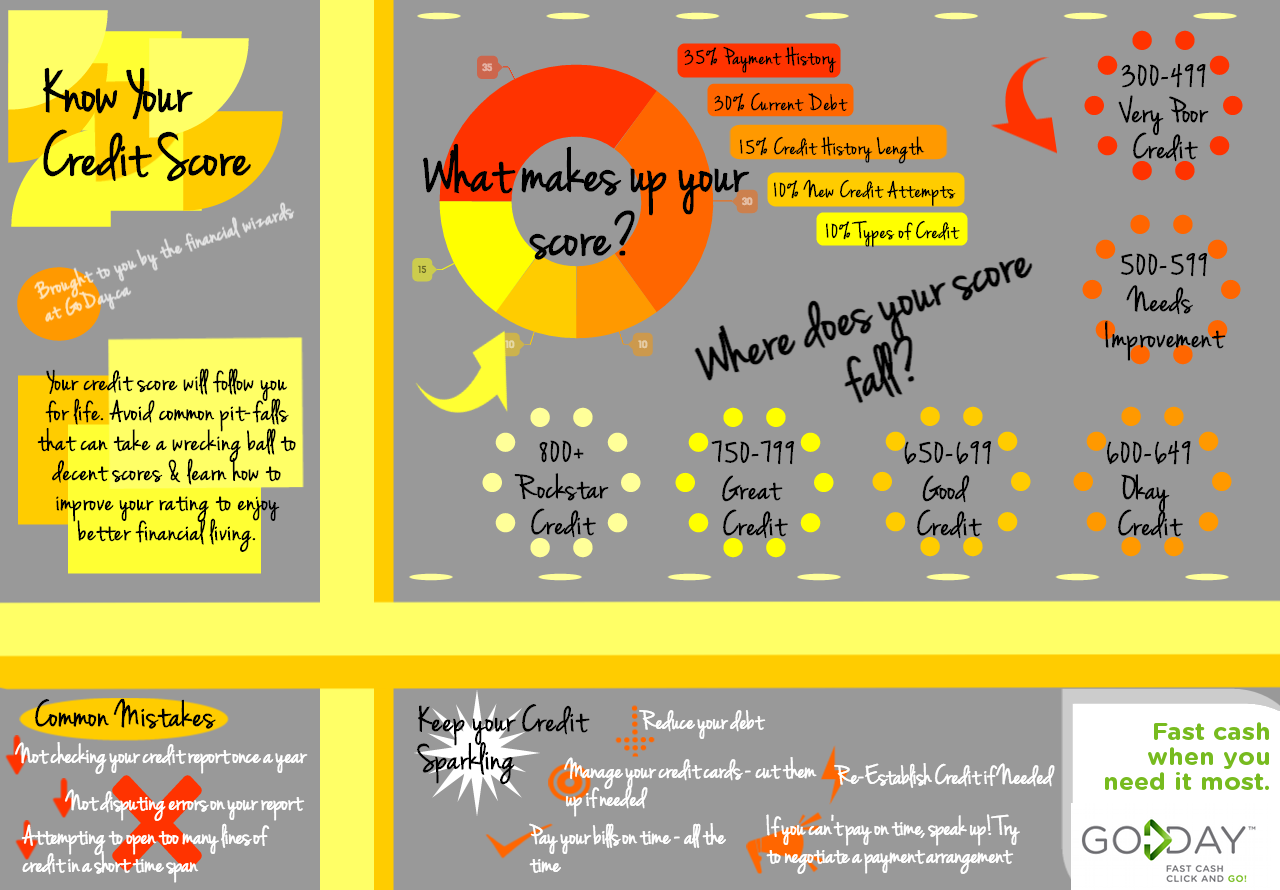 Remember, if you need a short term loan before your next pay day, head on over to GoDay.ca to apply! Those with great credit may be approved for higher amounts! 

Like This Post? You Might Also Enjoy:
You Asked: How Does Debt Collection Work?
What In The Blazes Is Bitcoin?
What is the difference between a "soft hit" and a "hard hit" on my credit?
Why it's imperative to re-pay your payday loan