Have an Economical Halloween
We love Halloween. The candy, the costumes, the spooky noises that make us question our own sanity. The whole bit. Perhaps the temporary escapism is what makes this holiday so much fun as an adult, or the fact that Halloween is the only day where you can legitimately gorge on massive amounts of sugary sweets. Whatever it is that makes Halloween so much fun, the best kinds of fun are ones that are well planned for, especially financially.
So, before we become super drab talking about the responsibilities of proper financial management, we're going to dive into Halloween "money-saving-list-mode" in the form of a colourful infographic. All of us at GoDay.ca wish you and your friends and family a safe and Happy Halloween!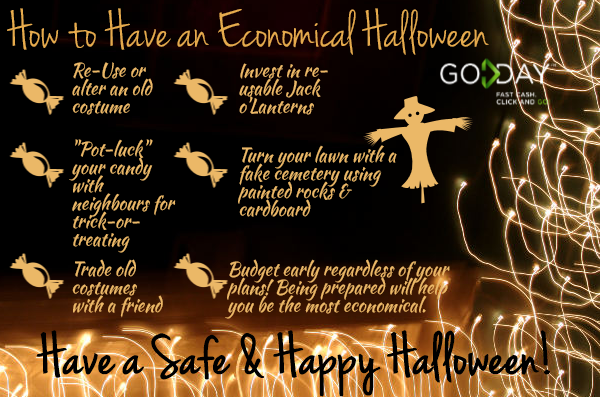 Remember, if you need a short term loan before your next pay day, head on over to GoDay.ca to apply!