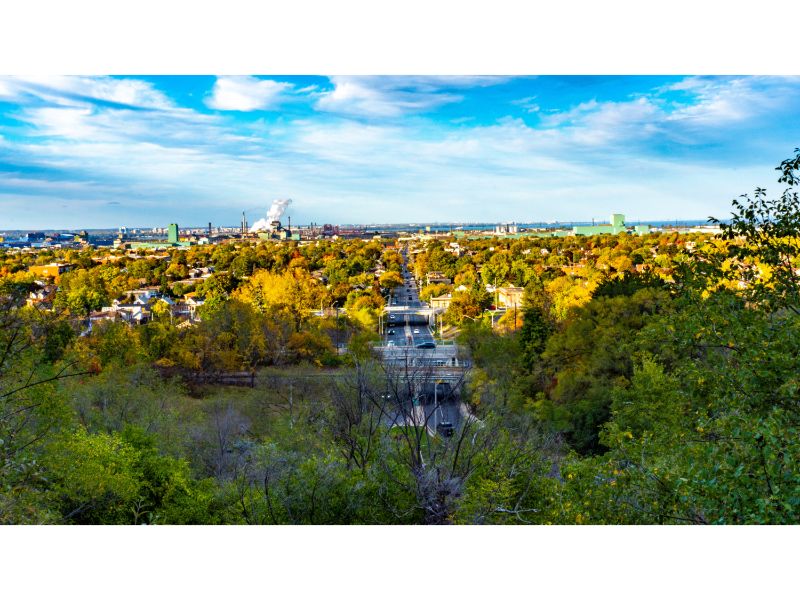 A Hamilton payday loan can offer you quick cash when you have an urgent, immediate need. It can bridge a temporary cash flow gap, but shouldn't be used to repeatedly, because you can't manage your money well.
Nonetheless, payday loan lenders can vary greatly as well as the products they offer. The following are factors you should consider, before you decide on a lender and a Hamilton payday loan.
Most Lenders Expect You to Have Full-Time Employment
Most payday loan lenders only grant loans to those with regular, full-time employment, because it reduces their risk. This stability is a major factor, as they believe you are more likely to repay your Hamilton payday loan.
However, many people earn a steady income through other means. For instance, you may be a contractor with regular direct deposits into your bank account. You could be a pensioner drawing CPP, OAS, or a private pension. You might earn an income through the Canada Child Benefit or the Disability Tax Credit.
Clearly, it doesn't make sense for anyone earning income in these ways to be excluded from a Hamilton payday loan. Fortunately, some lenders do grant loans to people that don't fit into traditional lending parameters. If you earn a steady income and you're paid by direct deposit, you could qualify when you choose the right lender.
Not All Lenders Have Licenses
Even though every lender issuing a Hamilton payday loan should have a license, they don't. Some lenders simply ignore this Ontario law.
Unfortunately, choosing an unlicensed lender can have very dire consequences for you. This is why both the Ontario and Canadian governments warn against it.
Often times, unlicensed lenders are actually scam artists after your sensitive data. Should they get their hands on it, it may lead to identity theft. Identity theft is a very costly and difficult thing to rectify. Crooks often take out credit under your name, that you're totally unaware of. Consequently, your credit score can plummet when you don't make payments on these unknown debts.
Should an unlicensed lender actually grant you a loan, you won't be covered by the consumer protections a licensed lender offers. Licensed lenders must limit the types of fees they can charge and their maximum amount.
Additionally, an unlicensed lender can use illegal methods to collect your loan payments. This could involve harassment, even when you make your payments on-time.
Luckily, it is very easy to check whether a lender has an Ontario license. Just input the company's name on the Ministry of Government and Consumer Services website here.
Finally, an unlicensed probably won't follow the Payday Loan Act. This describes the lender's obligations and responsibilities to ensure your loan is handled fairly and ethically. One stipulation within this Act is that the lender must reveal your costs to borrow upfront.
Obviously, unlicensed wouldn't be eager to tell you that they're charging you a bundle. Costs can include open-ended fees, steep penalties, and exorbitant interest rates.
Loan Requirements Vary Greatly
Every lender determines their own qualifications for a Hamilton payday loan. Luckily, a few good lenders have very basic requirements which make approval far more likely. Nonetheless, avoid promises of 100% approval. No reputable lender will ever offer that.
Lenders want to know that you have the ability to repay your loan. Plus, the Ontario government has enacted a legally-permitted maximum, based on a percentage of your income. As a result, any lender that promises approval without asking you about your finances can't possibly be reputable.
For your information, the maximum, legally-permitted amount of a Hamilton payday loan is 50% of your previous month's earnings, up to a maximum of $1,500. If it is your first time using a lender, they may not grant you the full amount, even if your income can support it. They may want to establish a relationship with you first.
In-Person Loans Aren't Your Only Option
Most people know about those payday loans lenders on the corners of busy intersections in Hamilton. However, you can also borrow online and, in many ways, it is a better option.
You don't need to make to visit a brick-and-mortar office. There's no waiting in line or complicated application forms either. You just fill out a simplified online application form and submit it. You can apply at any time from any device.
You won't need to twiddle your thumbs as the clerk inputs your data into their computer either. Everything's handled quickly and efficiently, including signing your loan contract digitally. In fact, from start to finish an online loan is usually far faster than an in-person loan.
A good online lender won't ask you to provide proof of income either. Using the latest technologies, they can verify your income electronically. You don't need to submit pay stubs or a letter from your employer. The lender handles it all.
Some people have unfounded concerns about protecting their online data when they apply for a loan. However, if you choose a reputable, licensed lender they must use the latest encryption technologies protections and follow strict consumer protection requirements. You can read more about this and other benefits of online loans here.
Some Lenders Have Notoriously Bad Customer Service
Customer service is often something many payday loan lenders don't concern themselves with. After all, these are small loans meant to be repaid rather quickly.
Consequently, a lender may only provide customer service via email or a call centre located elsewhere. Sometimes this is another place in Canada, but it could easily be in another country.
While you may not think you'll ever need to contact your payday loan lender, you should be able to connect easily if the time comes. As a result, choose a Hamilton payday loan lender that offers multiple customer service options.
At the very least, they should offer a toll-free number and Ontario business hours. That way, you can talk to a real person when needed. Of course, they should also offer email, chat, and website support, as well as an in-depth website FAQ page.
Not All Lenders Are Canadian
You would think since a company offers a Hamilton payday loan; they would be a Canadian company. However, that's not necessarily the case. Many lenders have the feet in another country. This can lead to communication challenges, time zone issues, and misunderstandings.
When you choose a Canadian company, pick one that uses Canadian customer service representatives. They live and work in our country and contribute to community and our economy.
Good Lenders Are Committed to the Industry
Unfortunately, many fly-by-night lenders exist that you will want to avoid when you're looking for a Hamilton payday loan. These bad apples not only tarnish the reputation of good lenders, but can also lead to a very poor borrowing experience.
Fortunately, top-notch lenders are committed to ethical lending and belong to industry groups. These groups allow them to stay up-to-date with legislative changes and industry best practices. In turn, this protects you.
Independent Review Sites Offer Unbiased Information
Most people's first way of checking out a lender is through the search engines. However, it also a good idea to check independent sites like TrustPilot. These sites provide more relevant information. You can learn about specific aspects of the company including customer service, their loan process, their product, and more.
Naturally, every lender must deal with issues as no business is perfect. However, how they handle problems says a lot about the company. Do they reply to online reviews? Do they make an effort to resolve problems?
Why You Should Choose GoDay for Your Hamilton Payday Loan
GoDay recognizes plenty of lenders available, but we offer more.
Firstly, we automatically review your application to see if you qualify for an installment loan. If you qualify, an installment loan offers more flexibility including a longer repayment. You may even get a better interest rate, as well.
Secondly, GoDay's requirements for a Hamilton payday loan are very straightforward. This makes is far more likely you can qualify for a loan. Here are our basic requirements:
Canadian resident
Over the age of 18
Open bank account with a Canadian financial institution
Paid a steady income by direct deposit (we consider many income sources)
Valid personal email account
Active home or cell phone number
Other Reasons to Choose GoDay
Here is a quick summary of some of the most important reasons your should choose GoDay for your Hamilton payday loan:
We are a licensed lender in Ontario and have issued payday loans since 2012
Our overall rating on TrustPilot is "Excellent" based on almost 2,000 reviews
We're a proud member of the Canadian Consumer Finance Association (CCFA), a Canadian industry group which represents the majority of Canada's regulated payday loan lenders
GoDay is 100% Canadian owned and operated
Our entire loan process is online, including your income verification and contract signing
We offer a toll-free number as well as email, chat, and website support. You can also find answers to your questions on our FAQ page.
Your funds available by direct bank deposit or Interac® Email Money Transfer (conditions apply).
Whether you are ready to start the application process or want more information, please visit our website. Let us show you why so many Canadians choose GoDay for their Hamilton payday loan. We offer more.