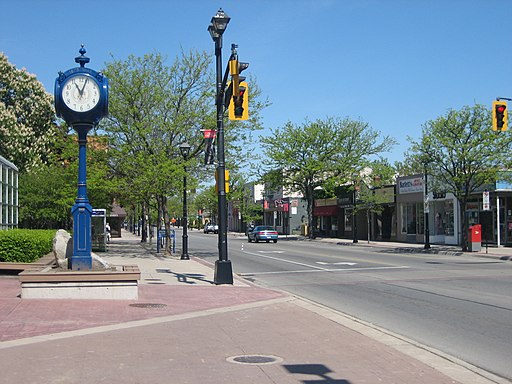 A Burlington payday loan can provide you with a reasonable sum to help you manage an urgent, immediate need. For some, it is a viable option if they are unable to borrow from family and friends or they don't have access to other forms of credit.
However, every lender offers their own form of a Burlington payday loan. Some are good, while others are less desirable. The same can be said about payday loan lenders.
Consequently, we're providing you with some quick tips that can help you separate the good from the bad.
Understand The Product You're Considering
Regrettably, many people take out a Burlington payday loan without fully understanding how it works and how it differs from other credit products.
First off, it isn't like a credit card or a line of credit. The lender issues a lump sum payment, but you can't increase your credit amount or carry a balance.
The reason behind this is simple. A Burlington payday loan is only meant for an immediate need. Consequently, you're expected to repay it quickly. Normally, this occurs on the next day you receive your income.
Unfortunately, some people may think they can dip into what they normally spend on expenses such as rent, food, and insurance to meet their loan obligation later. However, Ontario legislation makes this impossible. The legally-permitted loan amount is 50% of your last two income payments, up to a maximum of $1,500.
Additionally, some lenders consider income for sources beyond regular employment such as self-employment, pensions, the Child Tax Benefit, and the Disability Tax Credit. If you earn a steady income paid through direct deposit, these lenders will consider your application for a Burlington payday loan.
Only Use a Burlington Payday Loan for an Appropriate Purpose
As mentioned, a Burlington payday loan is meant for an urgent, immediate need. However, you shouldn't constantly rely on this form of credit, because you're spending more than you earn. Equally, you shouldn't choose one if you'll use the money to buy new clothes or the latest gadget. It is an expensive form of credit, which can make it very difficult for you to get your finances on track.
So, what are a few examples of when a Burlington payday loan might be appropriate? Here are a few cases when you may want to consider one:
You can't access other forms of credit and can't, or don't want to, borrow from friends and family. However, you will have the resources to repay your loan soon.
You're unwilling or unable to use a credit card for a cash advance, but need cash now
You started a new job and need equipment to earn money
You're facing an unexpected bill for a car repair and use your vehicle to get to work
You, a close friend, or a relative need to deal with an emergency
Choose a Licensed Lender
The payday loan market is full of eager lenders. However, tread carefully as some aren't licensed to lend in Ontario. While they are legally obligated to do so, they simply ignore the rules. This can put your personal data at-risk.
Both the Ontario and Canadian governments warn against using unlicensed lenders. You could end up dealing with scam artists only interested in your sensitive data. If they get their hands on it, it can lead to identity theft and plenty of headaches for you.
Even if an unlicensed lender happens to actually grant you a loan, you won't be protected by consumer laws. These include the Payday Loan Act, which describes permitted fees, penalties, and behaviours.
Without these protections, you have little recourse if the lender behaves inappropriately. Almost certainly, you will pay more than you should too. Potential costs include open-ended late fees and very high interest rates which can increase your debt significantly.
Finally, unlicensed lenders probably won't reveal your costs upfront. You may find these costs buried within the fine print of their website and your loan contract, but they aren't going to readily offer this information. Conversely, transparency is a legal obligation of licensed lenders. They must tell you this information before you provide your personal information too, which ensures your data remains safe should you decide to borrow elsewhere.
Fortunately, it is easy to check whether a lender has a license through the Ontario government's website here.
Go Online for the Best Burlington Payday Loan
When most people think about payday loans, they think of those somewhat grubby offices on the busiest corners of Burlington. However, you have a better option.
Today, you can access the best Burlington payday loan online. It's fast, secure, and convenient. If you're concerned about the online process, we suggest you read this post. Online loans offer advantages over in-person loans you may not have considered.
If you see the benefits of an online Burlington payday loan, make sure the lender conducts the entire loan process remotely. Some advertise online loans, but they still want you to visit an office to sign your loan contract. Others want you to drop off proof of income to a physical office. This defeats the purpose of choosing an online loan in the first place.
Once again, don't forget to check whether they're a licensed Ontario lender. This point is so important, it is worth mentioning twice.
Good Lenders Offer Facts
As mentioned, many lenders are eager to earn money off your Burlington payday loan. However, few provide the facts you need to make an informed decision.
Always check whether the lender offers an in-depth FAQ or help section on their website. You should be able to find answers to your questions relatively easily.
If your answers aren't there, the company should offer multiple, convenient ways to contact them. This should include a toll-free number with Ontario business hours. Additional customer service options should include email, chat, and website support so you can choose the method that suits you best.
Additionally, a Canadian company is always preferable over one in another province or country. This minimizes wasted time, miscommunications, and misunderstandings. Even if you think you will never need to contact a lender, no one can predict the future. If the time comes when you need to contact the lender, you should be able to do so quickly and easily.
Review Their Loan Process
We already discussed the advantages of applying for a Burlington payday loan online. We also mentioned that payday loan lenders vary greatly. While many lenders claim to have a fast process, the reality can be quite different. Here are a few questions you should ask yourself before you decide on a lender:
How complicated is the lender's application form? Can you complete it in less than 15-minutes?
Do you need to upload paystubs or other forms of proof of income? Or do they verify your income electronically for a speedier service?
How long does the lender take to review your application? Is it minutes, hours, or days?
What happens if you decide you want to move forward after approval? Can you sign your loan contract digitally?
How long does it take the lender to release funds after you sign? How will they transfer your money?
Does the lender offer automatic repayment, or do they want you to provide them with a blank cheque?
Most, if not all of these answers, should be on the lender's website or blog. If not, this can indicate the lender isn't truly invested in their customers. A good lender provides you with the information you need or makes it easy to connect with them if you have a specific question.
You'll Find the Best Burlington Payday Loan at GoDay
GoDay offers a notable benefit our competitors don't. When you apply for a Burlington payday loan through our company, we'll automatically check whether you qualify for an installment loan instead.
Installment loans offer longer repayment terms, more flexibility, and often better terms. There's no need to fill out another application – we do it all for you.
Here is a quick summary of the additional benefits of borrowing through GoDay:
We accept applications at any time from any device
GoDay considers various income sources, providing your paid by direct deposit
Our simplified application form takes most people less than 15-minutes to complete
Digital income verification – no proof of income required
Canadian owned and operated – our customer service representatives live and work in Ontario
We are a licensed Ontario payday loan lender
Quick funds release – you could have money in your bank account within an hour if you sign your loan contract during business hours
Proud member of the Canadian Consumer Finance Association, representing most payday loan lenders in the province
Better Business Bureau accredited
TrustPilot ranks us "Excellent" based on almost 2,000 customer reviews
Multiple customer service options including a toll-free number, email, chat, and website support. Check out our in-depth online FAQ section too.
GoDay is also totally transparent regarding our requirements for a Burlington payday loan. We realize your time is valuable and ask that you meet the following criteria:
You are a Canadian resident, at least 18 years of age with a permanent address
Your account with a Canadian financial institution is active and shows recent transactions
You're paid regularly through direct deposit
You have a valid email and an active cellphone or home telephone number
Whether you are ready to start the application process or want more information, please visit our website. Let us show you why GoDay is your best choice for your Burlington payday loan.