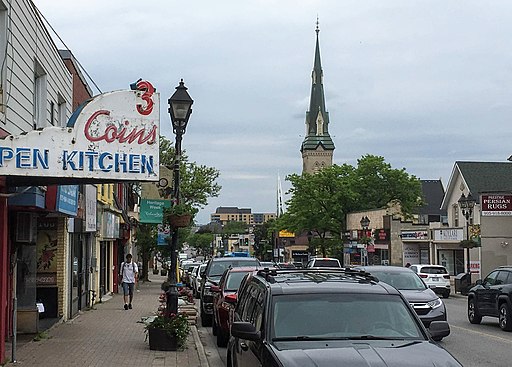 A Richmond Hill payday loan is a great way to access quick cash when you have an immediate, pressing need. If you don't have access to other forms of credit and can't borrow from friends and family, it can be a viable option.
Nonetheless, a Richmond Hill payday loan isn't meant for everything. For instance, you shouldn't take a loan, because you don't know how to balance your expenses against your earnings. It is an expensive form of credit and you aren't given much time to repay the loan either.
However, a Richmond Hill payday loan could help you if you must suddenly face an unexpected expense. Just remember, that you will need to repay the loan within a few weeks.
If you're considering a Richmond Hill payday loan, the following are a few interesting points to consider if you want the process to go easier. After all, if you need money in a hurry, the last thing you want is complications.
You May Qualify, Even If You Don't Have a Full-Time Job
Most payday loan lenders make full-time employment a requirement when you apply for a Richmond Hill payday loan. However, some lenders consider applications from those who earn money in other ways.
For instance, you may work several part-time jobs, but still earn a steady income. You could be self-employed or draw a private or public pension. The only stipulation is your income source must enter your bank account via direct deposit so the lender can verify it electronically.
A Good Lender Reveals Their Loan Requirements
Regrettably, many payday loan lenders don't tell you what's required of you to qualify for a loan. Luckily, a select few are very transparent and spell out loan requirements clearly.
Obviously, if you're looking for a simple, quick process, it makes sense to choose a transparent lender. Otherwise, you could waste your valuable time on an application for a loan you can't possibly get.
GoDay's Basic Payday Loan Requirements
GoDay is happy to provide you with our basic requirements for a Richmond Hill payday loan. It's just one of the reasons we're a great choice over our competitors.
Canadian resident
Over 18 years of age
Active account with a Canadian financial institution
Steady income paid by direct deposit
Valid personal email account
Home or cell phone number
Of course, GoDay can't guarantee 100% approval based on the above requirements. We use an artificial intelligence assessment that considers many factors. However, your chances of approval are much greater if you do fulfill them.
Ontario Government Limits Loan Amount
Payday loan legislation varies between provinces. In Ontario, lenders can only grant you a loan for 50% the average of your last two income intervals, up to a maximum of $1,500. This restriction is meant to protect consumers so they do not borrow more than they can afford.
Even if you do qualify for the entire $1,5000, it is up to the lender's discretion whether they'll grant you the maximum loan amount. However, once you've established a rapport with the lender you could enjoy better terms and a higher loan amount if you borrow again.
Licensing is Important
Even though all lenders issuing payday loans in Ontario should have a license, some don't. Should you decide to deal with an unlicensed lender, it can cause you a great deal of grief.
Firstly, the lender may not be a lender at all. They might actually be a scam artist that is only after your personal data. Once they have it, they can use the information to establish credit under your name. Identity theft is a complicated and costly issue to resolve.
Secondly, an unlicensed lender isn't governed by provincial and federal consumer laws and most notably, the Payday Loan Act. This Act lays out the specifics on what a lender can and cannot do when it comes to you, your loan, and your data. Basically, when you borrow from an unlicensed lender you're relinquishing your consumer rights.
Thirdly, the fees, penalties, and interest rates of an unlicensed lenders aren't regulated. Consequently, you'll pay more than you should and you may not realize how much, since there's no mandate to reveal your costs to borrow upfront.
Luckily, it is very simple to check whether a company is licensed. Just input the lender's name into the Ontario Ministry of Government and Consumer Services here.
Look for a Simple Process
A good licensed lender will immediately ask for your province of residence so they can calculate your costs to borrow. They will give you this information and won't ask you for any other sensitive data, unless you want to move forward with your Richmond Hill payday loan.
Even so, every lender designs their own loan process. Some make it more complicated than it need be.
Look for a lender that offers an application form that you can complete in less than 15 minutes. Their decision making process should be equally simple. You should have their decision within minutes.
Additionally, check whether the lender uses digital income verification and digital document signing. Otherwise, you'll waste valuable time uploading paystubs or a letter from your income source. They may even ask you to visit a physical office to sign your loan contract. That's a complete waste of time in our digital world.
Finally, check how long it takes from the time you sign your contract until funds release. Any lender can claim they are fast, but a good lender can have funds to you within an hour, if you sign during business hours. Otherwise, you should get your money the next business day.
Many Lenders Aren't Based in Ontario
The internet makes it easy for any company to offer a Richmond Hill payday loan, even if they're based elsewhere. While this isn't necessarily a concern if the company is another province, it can become more challenging if they're in another country.
For instance, perhaps you need to contact customer service, because you've recently changed banks. However, your payday loan payment is due to come out of your old account. You need to talk to someone right away, otherwise you'll pay an NSF fee, extra interest, and mess up your credit.
Frustratingly, your chosen Richmond Hill payday loan lender only offers email customer service. They also operate in another time zone, so they won't get back to you until the next business day. When you haven't heard from them, you unsuccessfully scour their website for a telephone number so you an speak to a real person.
Obviously, this is a worst case scenario, but one that's easily avoided. Choose a Richmond Hill payday loan lender with their customer service in Ontario. Look for a toll-free number and posted business hours so you can reach out easily. A good lender also offers chat, email, website support, and an in-depth website FAQ page.
Check Them Out
It is all to easy to make a decision based on a quick internet search. However, checking whether a lender has one or five stars does not provide you with useful information on the company or their products.
Instead, check independent review sites like Trust Pilot with content from actual users, not just disgruntled people that were turned down for a loan. Comments on these sites are categorized so you can find specific, useful information on the lender, their loans and service, and more.
Professional lenders often obtain Better Business Bureau accreditation too. It shows they are willing to resolve problems and want to build trust with their clients.
Finally, a good Richmond Hill payday loan lender is an active member of the lending community. They belong to industry groups that promote ethical lending, establish best practices, and monitor legislative changes.
Get a Richmond Hill Payday Loan Through GoDay Now
GoDay is your top choice for the best Richmond Hill payday loan. We simultaneously review your application to see if you qualify for an installment loan when you apply for our payday loan.
If you qualify, you could enjoy greater flexibility and better terms. There's no need to complete an additional application form. We already have the information we need.
If that's not enough, here are a few more reasons why you should definitely choose us over the competition:
We are a licensed Ontario payday loan lender
We're 100% Canadian owned and operated
GoDay has issued payday loans to Ontarians since 2012
Our company has an overall A rating with the Better Business Bureau
We have over 2,000 reviews on TrustPilot with an overall rating of Excellent
GoDay is a member of the Canadian Consumer Finance Association (CCFA), representing the majority of short-term lenders in the country
We consider many sources of income, not just full-time employment
GoDay keeps things simple from our simplified application form to our funds release
Direct bank deposit or Interac® Email Money Transfer (conditions apply) available.
Whether you are ready to start the application process or want more information, please visit our website. We also offer more information on our Ontario payday loans here.
GoDay makes it easy to get a Richmond Hill payday loan now, without all the complications.