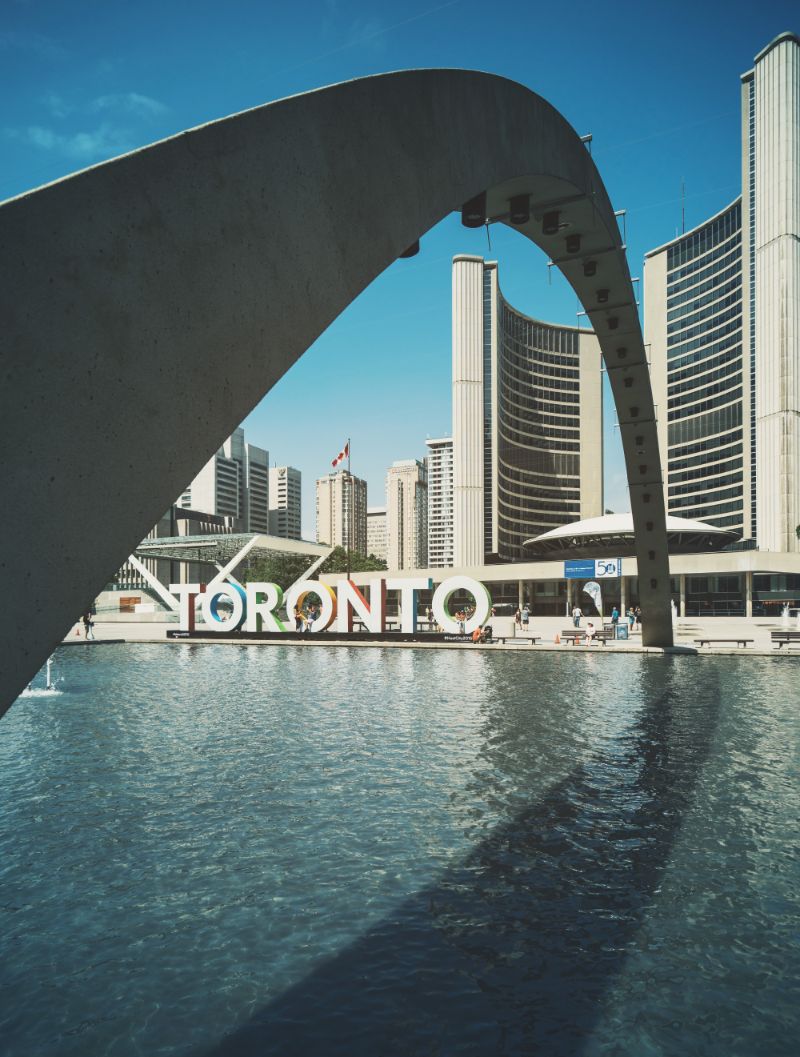 The best Toronto online payday loans depend on many factors. However, some are less obvious than others, but are still very important.
If you're looking for that suits your needs and offers convenience, speed, and security, here's what you should look for in Toronto online payday loans.
Are They An Ontario Licensed Lender?
Legally, every lender that offers Toronto online payday loans should have an Ontario payday loan license. However, some online lenders ignore this legality, because it costs money and requires effort.
You may wonder why it would matter whether you chose a licensed or unlicensed lender. Here's a quick comparison revealing their differences.
Quick Comparison Guide
| | | |
| --- | --- | --- |
| | Licensed Lender | Unlicensed Lender |
| Government Oversight | Yes | No |
| Follow Payday Loans Act | Yes | No |
| Regulated Interest Rate | Yes | No |
| Fixed Maximum Penalty Amount | Yes | No |
| Limited Types of Fees | Yes | No |
| Reveal Costs to Borrow Upfront | Yes | No |
Benefits of Licensed Lender
Government oversight means you have the backing of consumer protection agencies within Ontario. Lenders aren't allowed to harass or intimidate you. Plus, if you feel you've been treated unfairly, a clear path exists to file a complaint.
Licensed lenders are also required to follow the Payday Loans Act which describes lender and borrower obligations. This includes which fees apply in Ontario as well as the maximum amounts chargeable.
The lender must also be transparent and are legally-required to reveal your loan costs upfront. The only personal information they need initially is your province of residence, as fees differ between regions. Your personal data remains in your hands, until you decide to borrow.
If you decide to move forward and you're approved for a loan, the lender must also offer transparency in all documentation. They can't charge hidden fees and must reveal all loan details in your contract. This includes your interest rate, payment amount, loan end date, and any potential fees should you default of your loan.
Issues With Unlicensed Lenders
Should you choose an unlicensed lender, you have little protection. The lender could charge you a very high interest rate, open-ended fees, and unexpected penalties. Additionally, unlicensed lenders can use illegal methods to collect their money.
Finally, unlicensed lenders don't need to provide an avenue for a complaint, should you feel you've been treated unfairly. Plus, using an unlicensed lender could actually be a scam. Unscrupulous, unlicensed lenders often steal personal data and take out new credit or access your financial accounts.
Luckily, it is very easy to check whether an online lender has a license. Just type in their name in the Government of Ontario website here.
Is Their Entire Process Online?
Even though many companies advertise Toronto online payday loans, many aren't a completely online product. They may start the application process over the internet, but later you need to interact in-person. This negates the benefits of applying online in the first place.
Luckily, this isn't necessary. A good lender embraces the digital world and handles everything from start to finish electronically. You fill out an online application form and they confirm your income through authorized bank statements. This is often called electronic income verification.
After approval, you can sign your loan contract digitally too. Look for a lender that mentions digital document signing. It's fast, safe, and discrete and far better than taking time out of your day to visit a brick-and-mortar office.
Does the Lender Provide Their Requirements?
All too often, online lenders expect you to complete an application form straightaway, without telling you what they need from you. Obviously, this makes little sense as you could waste your time filling out forms, even when you couldn't possibly qualify.
Fortunately, the best Toronto online payday loans are issued by transparent lenders. They don't leave you guessing, because they know your time is valuable.
The requirements for Toronto online payday loans should be very straightforward and readily available. For the sake of this article, GoDay is providing the basic requirements for our Toronto payday loans here:
Canadian resident
Over 18 years of age
Permanent address
Active account with a Canadian financial institution
Steady source of income through direct deposit (we consider regular employment, self-employment, and pensions)
Valid personal email account
Cellphone or home phone number.
How's Their Track Record?
Quickly checking whether a lender has plenty of stars on Google isn't really a good way to find out about a company and their loans. You need to delve deeper to find usable information.
The best Toronto online payday loans come from reputable lenders who care about you and their reputation. Consequently, they join industry organizations and consumer groups. Customers can leave thorough reviews and the company responds to them. This shows they are always trying to better.
Independent sites such as TrustPilot offer great, detailed information on all aspects of the company and their loans. Another good resource to help you assess reputation is the Better Business Bureau. Companies that obtain accreditation commit to certain standards. These include responsiveness, transparency, honesty, and integrity.
The BBB has a visible rating system and many payday loan lenders in Toronto have very low ratings. Always choose a lender with at least an A rating for a positive experience.
How Quickly Do They Make a Decision?
The best Toronto online payday loans offer amazingly fast decisions. However, all lenders are eager for your business, so they seldom tell you how long you'll have to wait.
Luckily, this isn't the case with all lenders. A good one will tell you if it only takes a few minutes (as it should), while less desirable lenders will just omit this information. If they don't tell you how long it will take, look elsewhere.
Another sign you can look for in a good lender is an artificial intelligence assessment. This shows the company has a fully-automated system, capable of lightning-fast decisions. Plus, credit isn't the single deciding factor for approval.
How Quickly Do They Release Funds?
You might assume once you're approved you will get your money very quickly. However, that isn't always the case. Many companies claim to have "fast" or "instant" Toronto online payday loans, but don't get money to you as quickly as they should.
Luckily, a good lender can usually have money in your bank account within hours of signing your loan contract. The only factors that could affect speed are whether you sign during business hours, or not and how quickly your bank processes the transfer. Nonetheless, it shouldn't take days to get your money.
What Customer Service Options Do They Offer?
We already mentioned that many companies that offer Toronto online payday loans have less than stellar reputations. They're in it for fast profits and aren't really concerned about their clients. However, this isn't the case with all lenders.
Besides checking their ratings, you should also take a look at what service options they offer their customers. While you might not think you need help now, there could come a time when you do. There's nothing more frustrating than not being able to reach a company when you need it.
Always look for a lender that offer multiple customer service options. Email is great, but it shouldn't be the only way to connect with a company. Do they have a toll-free number where you can speak to an actual person? What about chat and website support?
A good lender usually invests a great deal of time in the help or FAQ section too. They realize many clients don't want to reach out unless they can't find answers they need on their own.
Are They Based in Ontario?
Any company can create a website and offer Toronto online payday loans. However, that doesn't mean they are an Ontario company or even a Canadian one. Many companies operate in Ontario, but their feet lie in another country or another province.
Clearly, it makes sense to interact with an Ontario company. They keep Ontario business hours and if you choose wisely, they also have Ontario customer service representatives. This makes communication easier as the company understands what Ontarians expect.
Of course, choosing an Ontarian company for Toronto online payday loans also supports our economy, employees Canadians, and ensures the business operates under Ontario laws.
Choose GoDay for the Best Toronto Online Payday Loans
If you're considering Toronto online payday loans, GoDay offers an added benefit to our applicants. If you meet the financial requirements, you could qualify for an installment loan with greater flexibility. There's no need to complete another application – the review occurs automatically.
The following are more reasons why GoDay is your best choice for Toronto online payday loans:
We've issued Toronto online payday loans since 2012
GoDay is a licensed lender in Ontario
Canadian owned and operated
Fast 100% online process, from application to funds release
Electronic income verification
Digital document signing
Member of the Canadian Consumer Finance Association which represents most payday loan lenders in the country
Almost 2,000 reviews on TrustPilot with an overall rating of "Excellent"
Multiple customer service options including a toll-free number, email, chat, website support, and website FAQ section
Funds released quickly, often within hours
Whether you are ready to start the application process or want more information, please visit our website. You'll also find tips on obtaining Ontario payday loans here.
GoDay offers the best Toronto online payday loans, hands down. Discover why so many people like what we offer.