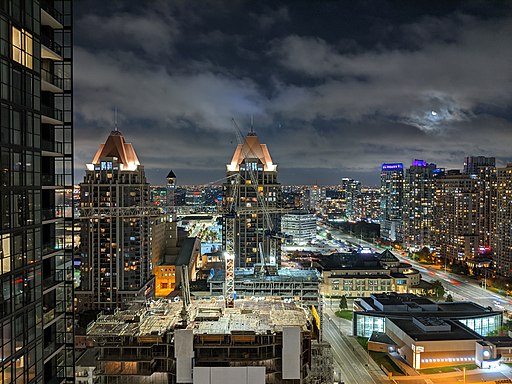 A Mississauga payday loan is a great option if you need cash quickly. It's an alternative for those who don't have other credit options. It is also a viable option if you can't, or don't want to, borrow from friends or family.
However, payday loans aren't suitable for all needs. You should only use them when you urgently need money for an unexpected expense. They are meant to bridge a short-term, temporary cash flow gap.
Repeatedly borrow to cover your ongoing expenses isn't an appropriate use. This indicates you're struggling to manage your finances. In this case, taking out a Mississauga payday loan could worsen your situation. You would need to pay back your loan quickly and it is a costly form of credit.
Should you decide a Mississauga payday loan could help you out a financial bind, you'll want to choose the best. The following considerations can help you find a good lender and loan today.
You Don't Need Full-Time Employment
Many lenders will only grant you a Mississauga payday loan if you're working full-time. That's unfortunate, because these loans are for relatively small amounts and many people earn money in other ways.
Fortunately, a few select lenders offer these loans to people with income from other sources. These may include part-time work, self-employment, the Canada Child Benefit, Disability Tax Credit, Old Age Security, the Canada Pension Plan, or a private pension.
Lender Requirements Should Be Straightforward
As mentioned, a Mississauga payday loan isn't granted for a great deal of money. The legal amount in Ontario is 50% the average of your last two income intervals, up to a maximum of $1,500.
As a result, whatever Mississauga payday loan lender you choose shouldn't impose strict requirements. Here's an example of what GoDay requires from applicants:
Canadian resident
Over 18 years of age
Open account with a Canadian financial institution
Steady income by direct deposit
Valid personal email account
Home or cell phone number
We think most people can meet these requirements as they're straightforward and simple. Should a lender ask for a lot more, that's pretty unreasonable considering the loan amount.
Your Lender Should Be Licensed
When you need money quickly, you might choose the first lender that pops up on your search engine. That can be a big mistake and you could pay more in both fees and frustration.
Legally, any company that issues payday loans in Ontario should have a license, whether they operate online or in-person. However, some ignore legalities.
So, what's the big deal about a payday loan license? Licensed lenders must follow the Payday Loan Act. This Act describes borrow and lender responsibilities. This includes how the lender must handle your Mississauga payday loan and the fees, penalties, and interest rates they can charge.
Does the Lender Reveal Your Cost Upfront?
When you're looking for Mississauga payday loan, another reason to choose a licensed lender is so you understand how much your loan will cost you upfront. Here's an example of the first page you will see when you apply through GoDay.
The only personal information a licensed lender needs initially is your province, as fees vary between regions. Should you decide you don't want to use a lender, no problem. Your data is never in jeopardy. Additionally, licensed lenders are bound by consumer protection laws.
Alternatively, unlicensed lenders can be scam artists after your sensitive data. Should they actually issue you a Mississauga payday loan, you have few, if any, consumer protections. They can also charge very high fees, penalties, and interest rates.
Luckily, it is very simple to check whether a company is licensed. Just input the lender's name into the Ontario Ministry of Government and Consumer Services here.
Choose a Canadian Company for Better Service
There is no shortage of companies offering a Mississauga payday loan. However, many of them are based outside of Ontario, or even our country.
While you might think it doesn't matter who gives you money, there may be a time you need assistance. Would you be able to speak to a real person right away?
If the company operates elsewhere, email may be your only option. Either that, or you might face a time zone difference. Plus, if you actually do reach a customer service agent, they may not deliver the level of service Canadians expect.
Clearly, it doesn't make sense to deal with a Mississauga payday loan lender that's located elsewhere. You have many good Canadian options. The best offer multiple customer service options, including a toll-free number, chat, email, website support, and an in-depth website FAQ section.
Lender Should Use a Soft Credit Inquiry
A Mississauga payday loan lender may or may not check your credit. However, this depends on the lender as does the inquiry method they choose if they do decide to check it.
Lenders have two inquiry choices if they decide to run your credit report. One is a "soft" credit inquiry that provides the lender with a general overview. This does not lower your credit score.
The other is a "hard" credit inquiry that does lower your credit score. This inquiry also stays on your credit file for up to three years, whether the lender grants you a loan or not.
If you are applying for a Mississauga payday loan, chances are your credit isn't the best as it is. Why risk lowering it further, when you can choose a lender that uses a soft inquiry instead?
Don't Just Google the Lender!
In this busy world, running a company through a search engine is commonplace. However, it shouldn't be the only criteria you use to decide on your lender for a Mississauga payday loan.
Regrettably, people that have good experiences often don't take time out of their day to post positive reviews. Even worse, sometimes positive ratings are padded by people connected to the business in some way. Heck, some companies even pay for positive reviews. The point is, this is not a good way to check out a lender. In fact, it can be downright misleading.
Instead, check the lender's ratings on an independent site like TrustPilot. These rating are from actual customers that have used the company. Their comments provide valuable insights into the company and their loans, whether good or bad.
You may also want to check whether the company Better Business Bureau accreditation. Organizations interested in their reputation and transparency obtain get accredited, while fly-by-night lenders don't bother since it provides an additional avenue for customers to resolve problems. That's the last thing sub-par lenders are concerned with.
Finally, you may want to see whether the company belongs to any Canadian lending organizations. The largest payday loan group in our nation is the Canadian Consumer Finance Association, which includes the majority of payday loan lenders. Members commit to ethical lending practices and stay on top of industry changes.
Look for Simplicity & Transparency
A definite red flag of an unlicensed lender is one that asks for a lot of personal information as soon as you start the application process. As mentioned, a licensed lender asks for your province, provides your costs to borrow, and then invites you to apply if you're interested.
Even so, not all licensed lenders make the process of applying for a Mississauga payday loan quick and simple. Always look for a lender that has a simplified application form that you can complete in less than 15 minutes. There's absolutely no need to fill out a complex one, since this is a small loan that primarily rests on your income.
The best way to ensure a quick loan process is by choosing a lender that uses digital income verification. The lender safely and securely verifies your regular direct deposit through authorized bank statements. Once you submit your application, you'll have their decision within minutes.
Should you decide to move forward, you can also sign your loan contract digitally. This triggers the funds release process. If you sign during business hours, a good lender could have funds to you within an hour. Should you sign outside of business hours, funds are usually released the next business day.
Get a Mississauga Payday Loan Through GoDay Today
With so many lenders available, you may be wondering why you should choose GoDay. Read on and we think you'll discover we offer more than the competition.
When you apply through GoDay, we automatically review your application to see if you qualify for an installment loan. Installment loans offer greater flexibility and often better terms.
GoDay is a licensed lender in Ontario
We're Canadian and we've been lending to Ontarians since 2012
GoDay has an overall A rating with the Better Business Bureau
We have almost 2,000 reviews on TrustPilot with an overall rating of Excellent
GoDay is a member of the Canadian Consumer Finance Association (CCFA)
Multiple customer service options – all our representatives are Canadians
We consider many sources of income
Our application process is simple – we use a soft credit check
GoDay is fast – you'll have our decision within minutes and funds in as quickly as one hour after signing your loan contract
Direct bank deposit or Interac® Email Money Transfer (conditions apply) available.
Whether you are ready to start the application process or want more information, please visit our website. We also offer more information on our loans here.
Get a Mississauga payday loan now, without all the hassle.