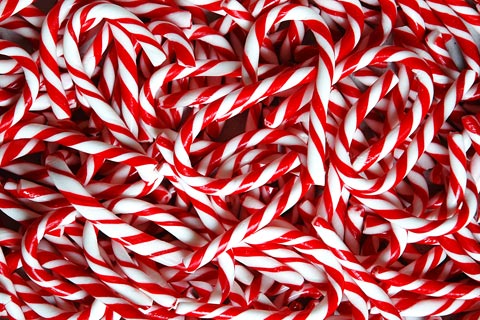 Last week, we went over our first 4 favourite easy-to-make Christmas treats that are sure to please every taste bud and not break the bank. This week, we bring you another set of 4; The easiest fudge ever (with rum!), 3 ingredient "turtles", edible "lumps of coal", and last, but most certainly not least in our delicious line of holiday treats, candy cane S'mores.
Ohhhhh, yes. Pull out those elastic-waist pants, no need to hide them. Don't be embarrassed, you're in good company.
Mine have been out for a solid week.
Easiest Fudge Ever…with rum.
Yes. Yes indeed, I did say rum. It just made the recipe that much better, didn't it. Don't lie – I understand completely!
You'll Need:
1/2 cup walnut pieces (or pecan pieces)
1 package butterscotch chips
1 package semi-sweet chocolate chips
1 can sweetened condensed milk
A splash of your favourite rum (for pirate worthy flavour)
Place waxed paper on baking pan (with raised edges) and butter the bottom. You can also use a square corning-wear dish and butter it the same way.
Place your nut of choice on the waxed paper.
Melt both chocolate and butterscotch in a microwavable container.
Next, take a little shot of rum. You're baking. It's totally fine.
Immediately stir in the condensed milk.
Very quickly add a splash of rum and mix.
Pour as soon as possible into the baking pan on top of the nuts.
Leave to settle 45 min to 1 hour to cool. Do not disturb the pan.
Take another little shot of rum. You've got an hour to kill. Can't hurt ya.
Once cooled, cut into small cubes or squares.
Hey, guess what? Your fudge is ready. This calls for some rum!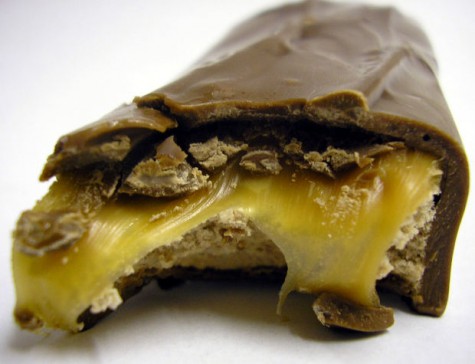 3 Ingredient "Turtle" Candy
Sure, "Turtles" aren't a super expensive holiday candy, but when you're buying them in the bucket-load like I am (friends love Turtles), I knew there had to be a way to replicate their delicious, soft, caramelly gooeyness. (Those may not have been words before, but they are now!).
You'll Need:
1.5 cups of soft caramels
3/4 cup of pecan halves (toasted)
1 cup of milk chocolate chips, discs or broken chocolate pieces from your favourite milk chocolate bar
This will yield 6-7 "turtles" and should take an hour in total prep and ready-to-eat time!
Cover a cookie sheet with foil and rub a little butter to prevent sticking (I'm not a fan of nonstick cooking spray!)
Get creative with arranging your pecans in groups of 4. You can point them all in different directions or you can line them in a row or put two and two. Whatever you want!
Put your unwrapped caramels into a microwave safe container and microwave them until melted. No microwave? Melt them slowly on the stove, stirring regularly and add a large spoon of water to keep from burning.
Once melted, let cool for about 1 minute off heat. Use a spoon and drop caramel on the pecans in a large dollop. Do this to all your pecans.
Melt the chocolate chips or disks in the microwave or on stove top or a fondue pot if you have one. Plop the chocolate in the same manner you dolloped the caramel.
Once finished, let them set in the fridge or on the counter for 30-45 minutes.
Lumps of Coal
There were two recipes that came to mind for this one, and I decided on the easiest one (after all, you might be a bit tipsy from all that rum earlier).
You'll Need:
3 tbsp butter
6 cups of Kellogg's Rice Krispies(r)
Black Food Colouring
1 package of medium marshmallows
See. I told you it was going to be easy. Make your most delicious and scrumptious "Rice Krispies Squares". Add black food colouring as you mix. Seriously. It's that simple. Cut into squares, put into cute little decorative bags and add a cheeky message, such as, "you expected real coal?".
Candy Cane S'mores
These are somewhat like the candy cane graham crackers from last week…but better because they have marshmallows!
You'll Need:
A pastry bag* (or zip-lock with a corner cut off)
2-3 cups crushed candy canes (or mints)
2 cups semi sweet chocolate chips
32 graham crackers squares (16 full crackers halved)
32 large marshmallows
10 tbsp heavy cream
Preheat your oven to 300F.
Line your crackers on a cookie sheet and place a marshmallow on the top of each cracker.
In a microwavable container, mix the heavy cream and the chocolate chips and melt until very smooth. Make sure to stir every 20-30 seconds.
Put the sheet in the oven until you see the marshmallows become a little golden on the top (1-2 minutes).
Pour the melted chocolate into the pastry bag (or a large zip-lock with the corner cut off if you don't have one, but be careful, it will be warm!) and drizzle on top of the crackers and marshmallows.
Immediately sprinkle on the crushed candy cane (or mint).
Let cool or stuff your face right away!
Finding yourself in a bit of a money bind before Christmas? Come check us out and apply – it'll take less than 5 minutes!