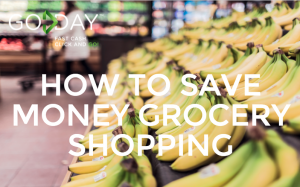 Grocery shopping can be expensive. There are always plenty of mouths to feed, special dinners to prep, and lunches to pack on the go. A lot of people dread going grocery shopping, and rumours that food prices are only going to rise isn't making anyone go to the store any quicker. But there are a few tips and tricks you can do to make sure you are getting the best bang for your buck at the grocery store. We've created a grocery store checklist for you to make sure your wallet is happy.
Grocery List
Creating a grocery list is the first step to saving money when going to the grocery store. Creating a list at home where you can see what you have in your fridge and cupboards is best, that way you're not doubling up on things you already have. Making a list also holds you accountable for the items you need. It is very common for people to wander isles and think they need certain items when they actually sit in the cupboard or go bad. Plan out key meals on that list, meals that also create leftovers for lunches the next day or for busy evenings, times that are often used as excuses to spend money eating out.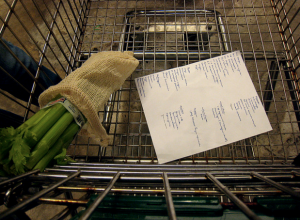 Photograph via Flickr
Prep Yourself
A lot of grocery stores now offer the convenient grab and go packages for everything from salads to fruits and vegetables. As convenient as these may be, it is also very simple for you to make these kinds of dishes by spending one evening a week prepping. By prepping on a weekly basis, you not only have snacks and items instantly prepared to eat, but you will save a lot of money buy making five of those to-go lunch salads for the price of one you can buy in-store. You can also do this with snacks and treats as purchasing snacks on the go are one of the most common things we spend our money on.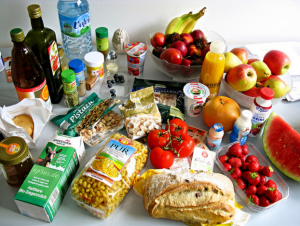 Photograph via Flickr
Shop Around
Looking through flyers and going from store to store may save you the most amount of money, but it also takes a lot of time and is not efficient. Instead of going from store to store, find grocery stores that price match items and do yourself a favour and download the app called Flipp. Create your grocery list and compare the items you need with virtual flyers and save the items with the best prices all in one place. This makes price matching easier as all you do is show the cashier the item you have saved, making price matching easier and more efficient then sifting through grocery flyers.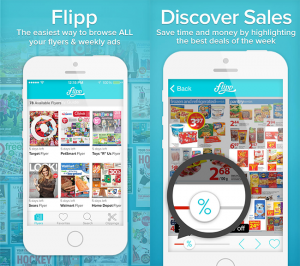 Sale Items
Not everything "on sale" is a good deal. You're wasting your money if you're not going to use it, even if it is on sale. Also, look at no name or store brands compared to on sale items, as they may be a better deal based on price or package size. Bulk deals are great if you are going to use all the items but five items for a certain price can be a bit excessive depending on the number of people you're buying for. When it also comes to bulk, smaller items can sometimes be the better deal then large quantities.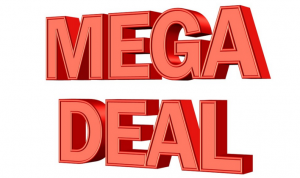 Photograph via Pixabay
When it comes to grocery shopping stick to not only buying what you need but also buying what you can afford. With our checklist, you'll be saving money on groceries in no time. What are your grocery shopping tips? Let us know in the comments section below.