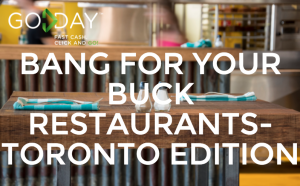 We're always looking for ways to save you money, even if that means treating yourself by eating out. Cheap eats are something everyone is always on the hunt for and we think that eating out shouldn't have to cost you a pretty penny. That's why we've created our go-to guide on favourite places to eat in Toronto where you can get the best bang for your buck.
Everything on the menu is $5. I repeat, everything on the menu is $5. You don't even see prices on the menu because it's really not a trick; it's all $5. And we're talking large portions and great quality food. Unfortunately, that $5 rule doesn't apply to drinks, but we'll forgive them. If you're looking for a place to go for cheap eats El Furniture Warehouse should definitely be on your list.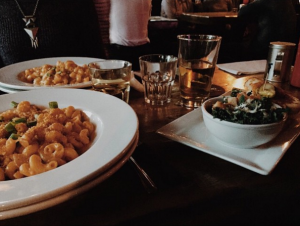 Photograph via Instagram @marcy113
If you're looking for a retro diner feel with retro diner prices, Gales Snack Bar is the place for you. A cheeseburger will set you back a whole $1.25 while a milkshake will also set you back $1.25. You can enjoy a variety of classic diner items with the original price from when the diner first opened.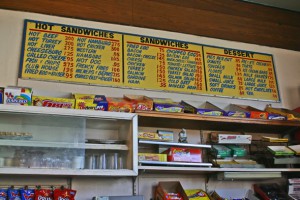 Photograph via BlogTO
Whether you're looking for a wrap or salad, with prices starting at only $4.85 for a small, which is actually one generous small, you will be full off of the selection of toppings alone. Don't be scared off by the line-ups, they move quick behind that counter with daily specials and of course, their signature Nicoise salad.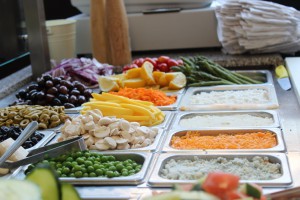 Photograph via Salad Days
If you haven't been to the St. Lawrence Market, you are missing out. Known as one of Toronto's best farmers markets, this is also the places to get some of the best-prepared meals at a farmer's market price. Everything from veal sandwiches to fresh fish, the St. Lawrence Market has something for everyone's palate and wallet.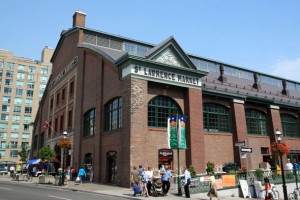 Photograph via BlogTO
If you're near the Beaches in Toronto, you're in luck. This pizzeria sells gourmet slices starting at only $3.00. This isn't your average slice either; it's big in size and in flavour. With everything on the menu from a traditional margherita to their signature Hawaiian twist done with fresh pineapple, capicola, cheese, and chili oil as seen in the photo below.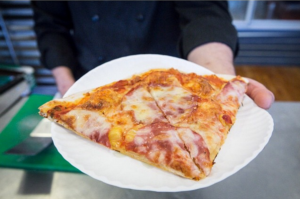 Photograph via Instagram @TheStonePizza
Do you have any other suggestions on where to get great cheap eats in Toronto? We're looking for suggestions on other cities too, so leave your favourites in the comment section below.