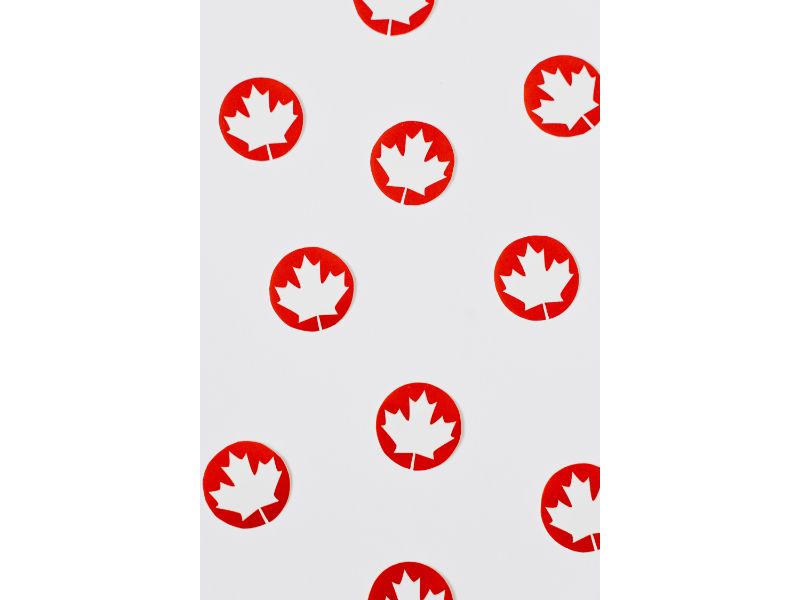 Instant payday loans in Canada make a lot of sense. A good lender eliminates office visits and appointments with loans officers. They also offer the entire process online, from application to funds release.
Applying online is extremely convenient, since you can fill out an application form at any time and from any device. This is great for those who want to deal with financial matters after regular office hours. Why should they need to deal with rigid, traditional lenders, when you can do everything on your own time?
Nonetheless, payday loans in Canada are very specific products. We believe it is important you understand how they work and what you can you expect. No one can make an informed decision, unless they have the facts.
Let's take a look at how instant payday loans in Canada can help, what to avoid, and their potential drawbacks. After all, every financial product has its advantages and disadvantages.
Payday Loans are Meant for Urgent Needs
Even though you can use instant payday loans in Canada for almost anything, you should only borrow when you must. They are a short-term solution for urgent problems, not frivolous spending or ongoing cash flow issues.
As an example, instant payday loans in Canada might help you if you need to fix your car to get to work. They could also be an option if you need an emergency root canal or eyeglass replacement. Another valid reason could be accessing cash to deal with an emergency, such as visiting a sick relative or handling funeral expenses.
We mention this, because instant payday loans in Canada are more costly than other financial products. If your budget can't comfortably support repayment, these loans aren't a good option.
No Usage Restriction
Generally, you can use payday day loans in Canada for whatever purpose you choose. However, the lender will want to know you have the resources to repay your loan.
Fortunately, instant payday loans in Canada normally include simple qualification requirements. Primarily, lenders want to see work, residence, and banking stability over recent months. However, this depends on the lender.
A payday loan lender may or may not run a credit check, since approval usually rests on your income. However, you will want ensure they use a "soft" credit inquiry if they do. "Hard" inquiries lower your credit score and stay on your credit file for up to three years.
Understand Loan Amounts
Since instant payday loans in Canada have fewer restrictions and requirements, they also have low maximum loan amounts. The legally allowable maximum in is Canada is $1,500.
However, provinces may not allow a lender to grant loans up to this amount. Some restrict the maximum based on a percentage of the average of your last month's income deposits. For instance, in Ontario this is 50%, while in New Brunswick it is 30%.
Additionally, most lenders will not grant you the maximum amount (even if your income supports it) the first time you borrow through them. Once you repay your initial loan, they may bump up the maximum amount. However, lenders won't grant you another loan until you pay off your first one.
Some provinces require repayment on your next payday, while others allow up to 62-days, but never more.
Choose a Licensed Lender
If a lender asks for your personal information straightaway, it is best to look elsewhere. They probably aren't licensed, which puts your data at risk.
Conversely, licensed lenders are legally required to reveal your costs to borrow upfront. If you decide not to borrow, you never need to worry, because the company does not have your data.
As well, the fees, penalties, and procedures for a licensed lender are strict and governed by provincial and federal consumer laws. This isn't the case with unlicensed lenders who may charge open-ended fees and use illegal procedures.
Look for a Simple Application Form
If you decide to borrow, the lender should only ask for necessary information to confirm your identity and your income. Basically, you should be able to complete your form in under 15-minutes.
If the lender is asking where you lived, worked, and banked years ago, it is best to look elsewhere.
Ensure the Lender Uses Digital Income Verification
This is a feature you will definitely want to look for in instant payday loans in Canada. Otherwise, you could find yourself racing around looking for paystubs or emailing HR for a letter.
Digital income verification allows the lender to confirm what you earn through bank statements (with your permission, of course). It's fast, safe, and secure and speeds the loan process.
Choose a Canadian Lender
Regrettably, some lenders ignore licensing requirements. Others operate cross-border, even though they lend in Canada.
Technically, foreign companies can offer loans in our country, but it can cause issues. For instance, email might be the only way you can access customer service, because the lender operates in a different time zone.
Additionally, cross-border companies may fall back on their own laws, instead of following Canadian laws. You may also struggle to communicate with their customer service representatives.
Check When They Make Their Decision
You would think that "instant" payday loans in Canada would offer a quick decision. Unfortunately, that's not always the case. For some lenders, instant is just faster than traditional lenders.
Look for a lender that offers a decision within minutes of submitting your application.
Can You Move Forward Quickly?
If you agree to a lender's terms, they should prepare your loan contract quickly. Good lenders use digital document signing, which eliminates office visits.
Once signed, the lender should also release funds quickly. You should have money in your bank account or an email money transfer within 24 hours, at the latest.
Repayment should be handled automatically too. Good lenders withdraw funds on your loan repayment date and that's it – you're done.
Look for Multiple Customer Service Options
Let's face it, many payday loan lenders don't really care about their customers. They're in the market to make money. Consequently, they may offer very limited customer service options.
However, this is an important consideration. No one knows what the future holds and there may come a time when you have a question or concern. As a result, customer service is a big deal.
Always look for a lender that offers multiple customer service options. Choose a lender with a toll-free number and Canadian business hours. If you prefer digital contact, they should have email and website support too. Their website should also include an in-depth FAQ section that answers commonly asked questions.
Instant Payday Loans in Canada Through GoDay
Some payday loan lenders have given this financial product a bad rap. Nonetheless, this financial product does fill a gap in the market that many people need.
Fortunately, good, ethical lenders do exist. You can easily bypass illegal or fly-by-night companies when you choose wisely. Here are a few reasons why you should consider GoDay for your instant payday loans in Canada.
We're a Licensed Canadian
GoDay is a licensed payday loan lender in BC, AB, SK, MB, ON, NB, NS, and PEI. We are and have always been 100% Canadian since 2012.
Simple Application Form & Straightforward Requirements
GoDay makes borrowing easy. Just input your location and we'll reveal your costs to borrow.
We're also a transparent lender, so we're providing you with the basic requirements for our instant payday loans in Canada below:
Canadian resident
Over the age of 18
Permanent address
Active account with a Canadian financial institution
Steady source of income through direct deposit
Valid personal email account
Active, valid home or cellphone number
GoDay accepts applications from those earning income from various sources. These include employment, self-employment, the Canada Child Benefit or Disability Tax Credit, Old Age Security, the Canadian Pension Plan, and private pensions. We verify your income digitally.
Automatic Review for Installment Loan
GoDay automatically reviews your application to determine whether you qualify for an installment loan instead of a payday loan. Installment loans offer more repayment flexibility and often better terms too. There's no need to fill out two application forms. We use a soft credit inquiry if you check your file.
Fast Process
Complete our application form in under 15-minutes. Submit it, and you'll have our decision in minutes. We'll prepare your loan contract for signature as soon as possible.
Should you sign during business hours, you can usually expect your funds within an hour. If you sign outside of regular business hours, you should have your money the next business day and no later than 24-hours.
Reputable Lender
GoDay is a member of the Canadian Consumer Finance Association which includes most short-term lenders in Canada. We also comply with all provincial loan regulations. We're are also an accredited Better Business Bureau member.
Additionally, we have over 1,900 TrustPilot reviews, with an overall ranking of "Excellent".
Get Started Now
Whether you are ready to start the application process or want more information, please visit our website. We also offer more information on our Canadian loans here.
Let us show you why so many Canadians choose us for their instant payday loans in Canada.