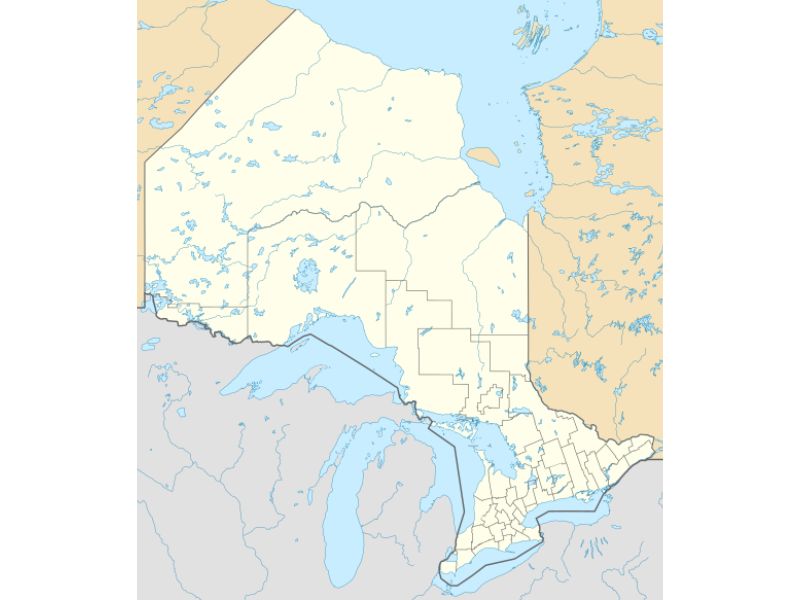 Ontario payday loans are often wrapped in misconceptions. Just because a few lenders are disreputable, it certainly doesn't mean all payday loan lenders and all payday loans are bad.
Certainly, Ontario payday loans fill a void in the lending market. Many people can't qualify for other loans. Either that, or their financial institutions don't bother with small amounts. They believe this need is best met with credit cards or a line of credit. Of course, this doesn't help someone who has neither.
Consequently, this article focuses on both the misinformation you'll read about Ontario payday loans and the facts. Once you're armed with accurate information, you can make your own decision on whether one is right for you.
#1 Ontario Payday Loans Are All the Same
This certainly isn't true. Each lender decides on what financial products they will offer. They also decide how much they will charge for their specific loans.
Like any other product you might consider, some Ontario payday loans are better than others. Equally, you can choose from many lenders. Some are good and others you'll want to avoid.
Due to a few unscrupulous lenders, Ontario payday loans have come under greater scrutiny. Luckily, this can benefit you. The market is highly-competitive and good payday loan lenders are willing to go further to prove their worth.
As a result, you can find highly-professional, reputable lenders with a proven track record of delivering quality service and loans. They join industry groups to stay on top of legislative changes and obtain accreditation through organizations such as the Better Business Bureau.
#2 Payday Loan Lenders Can Do Whatever They Want
This could be the case, if you choose the wrong lender. As mentioned, Ontario payday loans garnered plenty of attention due to the inappropriate behaviours of a few bad lenders. Consequently, the Ontario government established payday loan licensing and the Payday Loans Act.
All lenders in Ontario, whether operating in-person or online, are required to have a payday loan license. The Ontario Ministry of Government and Consumer Services issues the licenses and it is easy to check whether a company has one here.
This is extremely important, because some online companies operate illegally. They don't want to deal with government oversight as it is very detailed, rigid, and demanding. If you do choose an unlicensed lender, you could get yourself into a very bad situation for several reasons.
First, the Government of Ontario and Canada warn against using unlicensed lenders, because it might be a scam. Second, you won't enjoy consumer protection laws. Finally, unlicensed lenders can handle your Ontario payday loan in pretty much any way they choose. They can charge very high interest rates, open-ended fees, and use illegal collection methods.
Conversely, licensed lenders must follow the Payday Loans Act. This Act describes everything from how a lender can collect money to the methods available to resolve disputes. Perhaps most importantly, the Act also limits which fees and how much interest the lender can charge.
#3 Ontario Payday Loans Are Easy to Get
Usually, this is true. However, payday loans do have specific requirements. While they're aren't normally as demanding as other loan types, a reputable lender will never guarantee 100% approval. The lender will want to know you have the means to repay.
The legal limit for Ontario payday loans is 50% of the previous month's average payroll amount, up to a maximum of $1,500. Nonetheless, some lenders do not grant the full amount if it is your first time working with their company.
As mentioned, every lender has their own criteria regarding qualifications. However, you will find most lenders want you to meet at least the following basic requirements:
18-years of age, or older (legal age of majority in Ontario)
Canadian resident
Permanent address
Valid email address
Active home or cellphone number
Account with a Canadian financial institution showing recent activity
Regular income paid through direct deposit
Some lenders only accept income from regular employment. However, others consider applications from earn income from self-employment, the Canada Child Benefit, Disability Tax Credit, Old Age Security, Canada Pension Plan, or private pensions.
Finally, good lenders won't issue more than one payday loan at a time. This prevents you from taking on more debt than you can afford.
#4 If One Lender Turns You Down, You Can't Qualify Elsewhere
No, this is fiction. We mentioned every lender determines their own requirements for Ontario payday loans. Just because one lender turns you down, it doesn't mean that you couldn't qualify elsewhere.
However, choose wisely if you think there's a possibility you might not qualify. Good lenders use a "soft" credit inquiry that does not impact your credit score. If they decide not to lend to you, you can always apply elsewhere.
Other lenders use a "hard" credit inquiry, which lowers your credit score. Additionally, it stays on your credit file for up to three years. When lenders see multiple hard inquiries, they may think you are trying to take on more credit than you can afford.
#5 It's Faster to Apply In-Person
No, this is fictional too. You'd need to drive, walk, or take the bus to arrive at your destination. Then you'd wait in line and fill out a lengthy application. Of course, you also need to wait while the person behind the counter inputs your data into the computer. Then you wait again as the computer processes your information.
In today's electronic world it doesn't make sense to go through all this. Applying online is fast and can be less complicated too. Your income is verified electronically and you sign your loan contract digitally too.
Additionally, applying online through a good lender allows you to see your costs to borrow before you provide your personal information. If you decide to move forward, it's simple. Should you decide not to move ahead, you never need to worry about how your data might be used. If you're concerned about protecting your data online, you can read more about that here. Online applications offer benefits you may not realize.
Finally, online applications for Ontario payday loans are extremely fast. A good lender provides their decision in minutes. If you agree to their terms, you sign your loan contract and money is transferred into your bank account or sent by email money transfer, sometimes as quick as within the hour.
#6 Ontario Payday Loans Have High Fees
Ontario payday loans are more costly than other financial products. However, fees are limited by Ontario laws if you choose a licensed lender.
The only fees licensed lenders can charge are:
A finance fee of $15 for every $100 you borrow
An NSF fee of $25 if you don't have money in your account for your payment
A late interest charge of 2.5% per month if you don't meet your loan obligations.
#7 Canadian Companies Issue Ontario Payday Loans
Not necessarily. Anyone can build a website and offer Ontario payday loans. As mentioned, some unsavory lenders use the internet to entice unsuspecting customers. Other lenders lie outside of Ontario and sometimes Canada.
Regrettably, using a cross-border lenders could be an issue if you ever have a problem. They may fall back on the laws within their region instead of sticking to Canadian legislation. It could also lead to communication issues due to time zone differences and or when dealing with non-Canadian customer service representatives.
Ontario Payday Loans Through GoDay
As you've read, it is important to choose the right lender to get the best possible loan. If you're considering borrowing, here are a few reasons why you should consider GoDay:
Applicants are automatically screened for an installment loan without filling out another application form. Installment loans offer greater flexibility and better repayment terms.
We've provided Ontario payday loans since 2012
We are a licensed payday loan lender in Ontario
GoDay is Canadian owned and operated
We offer Ontario business hours, Canadian customer service representatives, and a toll-free number, email, and website support
GoDay reveals your costs to borrow upfront
We use a soft credit inquiry which does not impact your credit score
GoDay accepts applications from those who earn income from regular employment, self-employment, the Canada Child Benefit, the Disability Tax Credit, Old Age Security, the Canada Pension Plan, and private pensions
Quick funds release – if you apply during business hours, you could have your money within an hour
Apply 24/7 from any device – our process is 100% online, including income verification and document signing
We're a proud member of the Canadian Consumer Finance Association, representing licensed payday loan lenders in Canada
We have a Better Business Bureau A+ rating
Over 1,900 customer reviews through TrustPilot with an overall rating of "Excellent"
Payment options include direct bank deposit or Interac® Email Money Transfer (conditions apply).
Find Out More
Whether you are ready to start the application process or want more information, please visit our website. We also offer quick tips on obtaining Ontario payday loans here.
GoDay makes Ontario payday loans simple, safe, and fast. Get yours today!