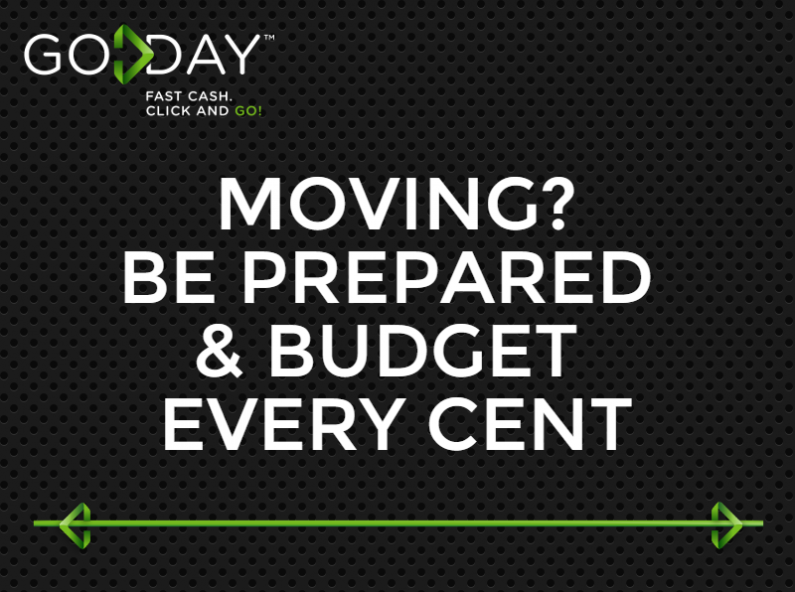 Whether you're moving out of your folks house, moving from your first home into your second, or you're a re-locating pro, most of us get lost in the stress of moving to the point that we might end up throwing money to make the whole experience easier. Even though last minute expenses always tend to come up, you don't have to be ill-prepared.
Packing Prep
Do you generally throw out the newspapers that are delivered to your house free of charge? The moment you know you're moving, start hoarding them. You can never have enough padding for your delicate items when packing.
Need to cover large pieces of furniture from scratches in the truck? Old blankets and sheets can also be used to wrap items in and are easily washed. Don't have any you want to use?
Consider visiting a thrift shop for cheap linens that can be discarded or re-donated once used and washed. If you are in need of boxes, but have a tight budget, visit your local mall and target the biggest clothing stores.
Shipments come in at least once a week for most stores, and staff will be more than willing to give you their boxes because it means they don't have to "break them down"!
Moving Company Expenses (if applicable)

If you're using a professional service, keep an eye out for not-so-obvious fees. The total cost may include the "company fee", professional packing fee, insurance, large item fees (like pianos), shuttle services for you, flight charges, and more.
Our biggest tip if you're using a moving company? Don't wait until the last minute. Shop around for estimates as early as soon as you know where you're moving to. Experts suggest at least 6 weeks prior to your move date.
D-I-Y Moving

If you're taking on the task of moving everything yourself (and with a little help from your friends), budget for milage/gas, truck rentals, big unit storage rentals and moving fees (like POD's), insurance, an additional contingency fund, packing materials (boxes, tape, markers, bubble wrap, padding, labels) etc. The same tip applies when it comes for estimates.
If you're depending on your friends and family for help, recruit them early & don't forget to budget for a thank-you BBQ at your new place or food and beverages throughout the day to keep them energized.
Timing is Everything
If you're using a moving company, and moving in the summer, you're inevitably going to pay more because it's the busiest time to move in the industry, thus demand (and rates) are higher. If you can't avoid moving at this time, select a weekday to move vs. the weekend (when rates are, again, higher). The earlier you close this aspect of your move, the more appreciative your employer will be when you request the day off for it!
Insurance? Get it!
This really should be a no­brainer, but too many young people risk moving their possessions themselves without insurance coverage. If something happens, you want to be protected. If you're almost broke when you're moving, imagine how much more broke you'll be if you incur serious damages without insurance. Check your province for moving insurance options if you're going this route.
Have kids? Prepare them, too.
After sharing the exciting news of moving to your children, depending on their age, your kids can really help with moving and all the prep work that goes into moving. But, if you have one, or a handful of little ones running about, you might consider a babysitter while the majority of the heavy lifting is being done, or have some easily-movable activities set up in an empty room to keep them busy and safely out of harms way.
Protect Your Identity
If you're using any external services to help you move, other than your most trusted friends and family, there will be risk of identity theft. Think about it – strangers in your home with access to your most personal items. You're going to be stressed out enough as it is. Have one less worry on your mind by following some of these tips:
What if you're still a little short on cash flow near the big day?
That's why we're here. The gas that trips between your old and new place by car take may add up faster than you thought, or perhaps you need more boxes than you have on hand, but no more time to get supplies. If your budget is tight, then consider taking out a short term loan to cover those pesky surprise expenses.
Like this post? Set your peepers on:
Short-Term loans and what you should know