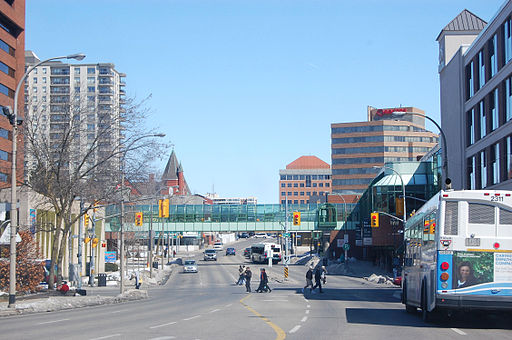 Payday loans in Kitchener offer quick cash. However, you may know little about them, including what sets good loans apart from less desirable ones.
Additionally, you may not understand when they're appropriate and when they're not. Like any financial product these loans don't suit all needs.
As a result, we'll start by looking at when payday loans in Kitchener might be a good solution. We'll also review important information to help you better understand how payday loans in Kitchener work. Finally, we'll discuss which features you should absolutely look for when you're shopping for a loan.
When You Might Consider Payday Loans in Kitchener
Payday loans are unique financial products meant for urgent, immediate needs. If you don't have access to credit and can't borrow from friends and family, they may provide you with quick cash.
However, payday loans aren't meant for ongoing expenses. If you're unable to meet your financial obligations frequently, it's time to reexamine how you handle your money.
Borrowing won't help you overcome your budgetary challenges for long. The cost of these loans will add to your financial burden making it even harder to meet your everyday expenses. This is why these loans are only a short-term solution and only when you know you'll have the resources to repay soon.
Nonetheless, payday loans in Kitchener can help you bridge a temporary gap in your cash flow. If you choose wisely and borrow responsibly, one of these loans could help.
How Payday Loans Work
Payday loans aren't like a credit card. You can't charge items and increase your balance. Instead, you apply for a set amount, the lender grants you credit, and you repay your loan on the next interval when you receive your steady income.
Some Kitchener lenders only accept income generated through a regular job during the application process. Others accept many income sources including self-employment, pensions, the Child Tax Benefit, the Disability Tax Credit, and more.
Maximum Allowable Loan
In Ontario, the maximum payday allowed is calculated as 50% of your previous month's earnings, up to a maximum of $1,500.
However, the lender may not grant you a loan for the entire $1,500 even if your income will bear it. They may offer you a smaller amount and once you've demonstrated you're responsible they may offer you more.
Finally, you can't have more than one payday loan at a time. You must repay your initial loan before you can borrow through the lender again.
Credit Inquiry Considerations
Lenders may or may not check your credit when you apply for payday loans in Kitchener. However, you'll want to make sure the company uses a "soft" credit inquiry before you apply. This credit inquiry method gives the lender an overview of your credit standing, but it does not lower your credit score.
Should a lender use a "hard" credit inquiry, it will lower your credit score slightly. Plus, the inquiry remains on your credit file for up to three years and the lender has access to your entire credit report.
Considering these loans are for smaller amounts, it doesn't make sense for a company to delve deeply into your credit history. Plus, you won't want to damage your credit standing for such a small loan.
Lender Licensing in Ontario
Every lender that issues payday loans in Kitchener should have a license. This applies to both in-person and online lenders. However, some shady online lenders don't bother with legalities which could put you at considerable risk.
First, unlicensed companies may be fronts for scams. These businesses aren't really interested in loaning money. Instead, they're after your sensitive data.
Using one of these fly-by-night operations could lead to identity theft and illegal credit accounts. Since they're unlicensed they aren't registered or legally-bound by Ontario or Canadian laws. Basically, they snatch your data and run and you won't have any way to trace them.
Second, if they are interested in making money off their website, you can be sure they'll grab as much of it as possible. They often charge extremely high interest rates, open-ended fees, and unnecessary penalties. Additionally, they can use illegal methods to collect the money you owe.
Conversely, licensed lenders have government oversight. They must follow consumer protection protocols and there are limits on interest rates, fees, and penalties.
Besides that, a licensed lender must reveal your costs to borrow before you provide your personal information. Here's an example of the first page you will see when you apply through GoDay. Once you have this information, you can make an informed decision without risking your data.
If you want to check whether a lender is legit, use the Ontario Ministry of Government and Consumer Services website here.
Transparent Qualification Requirements
Every lender sets their own lending requirements. Nonetheless, many don't reveal what they need from you beforehand. As a result, you could waste time filling out an application only to discover you never had a chance of qualifying in the first place.
Choose a transparent lender that tells you their basic requirements. After all, do you really want to deal with a company that hides information when you're considering borrowing money? Probably not.
For the sake of transparency, here are GoDay's basic qualification requirements for our payday loans in Kitchener:
Canadian resident
Over 18 years of age
Open, active account with a Canadian financial institution
Steady income paid by direct deposit
Valid personal email account
Home or cell phone number
Online or In-Person?
Many payday loans in Kitchener are only available if you visit the lender's office. This means you need to take time out of your busy day to come to them.
Fortunately, times have changed and you have another option. Some lenders have embraced technology and offer online payday loans.
Nonetheless, you will want to choose wisely. Some companies have a website and promise an online experience, but then still want you to come to a brick-and-mortar location to finalize the paperwork. Obviously, this defeats the purpose of applying online completely.
Luckily, a few good lenders do offer a 100% online loan process. They've simplified everything from the application form, to income verification, document signing, and funds release. None of these require you to come to them. It is all handled electronically.
Doing everything online speeds the process. If you apply during regular business hours, chances are you could have money in your bank account within hours. That's faster and more convenient than in-person lenders.
For those worried about online security, read about the benefits of applying online here. GoDay's Privacy Statement also describes precisely how and when we use your data for greater peace of mind.
Customer Service Options
Many lenders offer payday loans in Kitchener. However, not all of them are based in Canada and they won't deliver the customer service you expect.
Choose a Canadian company with a toll-free number and Ontario business hours. They're more likely to provide Canadian customer service representatives instead of dealing with a call centre in a foreign country.
Also look for additional customer service options such as email and website support tickets. This provides you with a written record of any conversations you might have about your loan.
Check Reviews
Doing a quick review on Google probably isn't give you the information you need. Try an independent website such as Trustpilot that provides the opinions of actual users. These reviews are categorized so you can check on specific areas such as borrower experience, customer service, process, and more.
You may also want to check whether the company belongs to industry-recognized groups. These can indicate the lender is committed to ethical lending and keeping pace with the latest practices in the industry.
Payday loans in Kitchener through GoDay
GoDay offers an added incentive to all applicants. If you apply through our company, we will automatically review your application to see if you qualify for an installment loan. These loans often offer a longer repayment period and better terms.
Here are a few other reasons that GoDay is a great choice for Payday loans in Kitchener:
We are a licensed lender in Ontario
GoDay has issued payday loans in Kitchener since 2012
We accept applications from those that earn a steady income for many sources
Soft credit inquiry that does not lower your credit score
Our company was accredited with the Better Business Bureau in 2015
We have over 1,800 customers reviews on TrustPilot with an overall rating of "Excellent"
We're a proud member of the Canadian Consumer Finance Association (CCFA) which represents the majority of Canada's regulated payday loan lenders
GoDay is 100% Canadian owned and operated
Our company offers a totally online process – we don't have brick-and-mortar lending offices
Telephone, email, and website support through Canadian customer service representatives
Funds available by direct bank deposit or Interac® Email Money Transfer (conditions apply).
Whether you are ready to start the application process or want more information, please visit our website. Let us show you why so many Canadians choose GoDay for their Payday loans in Kitchener. We offer more than the competition.