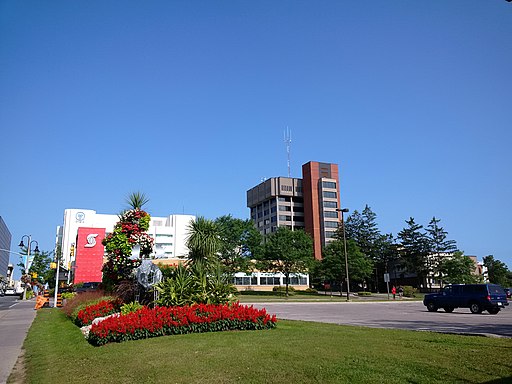 Payday loans in Oshawa aren't well-understood. Plus, poor lenders have given them an undeserved bad reputation. This is regrettable since payday loans in Oshawa do play a vital role in the lending market.
If you don't understand how payday loans work, you'll be happy to know that this article provides the facts in simple terms. You'll also be able to discount any fictional information you've read so you can decide whether a payday loan is for you.
There's No Such Thing as a Reputable Payday Loan Lender
Fiction
Lenders in Ontario are required to have a license, must conduct themselves professionally, and are government regulated. Otherwise, they could face fines, penalties, or even lose their license.
Legal lenders in Oshawa follow the Payday Loans Act. Oversight within the Act is very detailed. It covers everything from allowable fees and penalties to obligations regarding client contact and collection methods.
Additionally, licensed lenders must reveal your costs to borrow before you provide your personal information. The only information needed for this to occur is your province of residence, Here's an example of the first page you will see when you apply through GoDay.
Finally, good lenders are members of industry-recognized organizations. This ensures they're on top of legislative changes and follow best practices. Those invested in creating customer also belong to associations such as the Better Business Bureau.
Fact
There are some bad lenders in the marketplace. They don't bother with licensing and consequently they aren't bound by payday loan laws.
If you're unsure whether a company has an Ontario payday loan license, you can check on the Ontario Ministry of Government and Consumer Services website here.
Licensing is extremely important. Without a license you have no recourse if the lender mishandles your loan. Plus, when you deal with an unlicensed lender you could find yourself involved in a scam or identity theft.
It's Easy to Get a Payday Loan
Fact
If you choose the right lender and meet their requirements, the process is easy. However, requirements, loan processes, and reliability varies greatly between lenders.
Some lenders want you to come into their office with proof of income. Then you have to wait while they process your application and verify your information.
On the other hand, you can skip the hassle and apply online for payday loans in Oshawa through certain lenders. Applications are accepted 24/7 and your income is verified electronically.
If you're approved and agree to the terms, you sign your loan contract digitally. Once signed, money is transferred into your bank account or sent by email money transfer. Repayment is also done automatically.
Fiction
Just because you meet lender qualifications, it doesn't mean you'll be approved for a loan. Lenders base their decision on many factors, not just their basic requirements.
For instance, most lenders won't grant loans to those currently in a bankruptcy, or credit proposal. They may not approve you if your income comes from Employment Insurance or COVID-19 benefits either.
Online Loans Are Risky
Fiction
All lenders rely on technology today, but online licensed lenders must pay special attention to it. They're legally-bound to follow best practices, use state-of-the-art technology, and follow consumer data privacy laws.
If you're concerned about security, you can read more about the advantages of applying online here. We also offer additional information on Canadian online payday loans here.
It's Okay to Get a Payday Loan Every Month
Fiction
While you technically could, it definitely isn't okay. Payday loans in Oshawa are meant for urgent, short-term needs. They can provide quick cash when you can't borrow elsewhere, but they're not meant for ongoing expenses.
If you're unable to meet your financial obligations every month, it's a sign you're not handling your finances well. Payday loans are an expensive form of credit and they can make it even harder to make ends meet.
Fact
If you need to bridge a temporary gap in your cash flow, payday loans can help, providing you will have the money to repay your loan quickly.
I Was Turned Down – There's No Point in Applying Elsewhere
Fiction
A loan denial isn't the end of the road. Every lender uses their own criteria and you could qualify elsewhere.
For instance, the basic requirements for GoDay's payday loans in Oshawa are as follows:
Canadian resident
At least 18-years old
Permanent address, valid email address, and telephone number
Active account with a Canadian financial institution
Income paid regularly through direct deposits
Fact
Lenders may use a soft or hard credit inquiry when they process your loan application. Always choose a lender that uses a soft inquiry. It does not lower your credit score, so you're free to apply elsewhere as many times as you wish.
I Can Take Out More Than One Loan If I Need More Money
Fiction
You can't have more than one payday loan at a time through any given lender. You must repay your initial loan before you can borrow again. This government measure is meant to protect you from taking on too much debt.
Fact
The maximum allowable amount in Ontario is 50% of your previous month's earnings, up to a maximum of $1,500. The lender may choose not to grant you the entire amount if it is your first time borrowing through them.
Whatever amount you borrow, you must repay your loan in-full when you receive your next full income payment.
I Need a Regular Job to Qualify
Fiction
Some lenders accept various income self-employment, pensions, the Child Tax Benefit, the Disability Tax Credit, and more.
Fact
Most lenders make a regular job a qualification requirement. If this doesn't apply to you, you can look elsewhere.
Fiction
If you use a licensed lender, you never pay hidden fees. They must reveal fees upfront before you provide your personal information.
Ontario regulations limit charges to:
A finance fee for every $100 you borrow
An NSF fee if there aren't enough funds in your account when you need to repay ($25)
A late interest charge if you don't meet your loan obligations (2.5% per month).
Fact
Unlicensed lenders can charge exorbitant penalties and open-ended fees. Since they're not governed by lending laws, they may hide these costs for you too. You'll only discover them later and won't have the backup you need to contest them.
Payday Loan Lenders Have Terrible Customer Service
Fiction
This may be the case with some lenders, but not GoDay. Once your application has been funded, our Customer Service Team will be happy to provide an estimated delivery time for your cash advance.
We're also here for you if you have questions or concerns. We have an extensive Education section on our website and offer email and website support too.
If you prefer to talk to a real person, our customer service representatives operate during Ontario business hours. Just call our toll-free number and a Canadian will be happy to help you.
Fact
Some lenders aren't Canadian and only offer email support. This can lead to communication issues and long waits for replies. Plus, cross-border lenders may fall back on their regional legislation rather than adhere to Canadian laws.
GoDay is Your Best Choice for Payday Loans in Oshawa
As you've read, the lender you choose is very important. The following is a list of some of the most important reasons you should consider GoDay:
We are a licensed lender in Ontario
GoDay has issued payday loans in Oshawa since 2012
We accept applications from those that earn a steady income for many sources
Soft credit inquiry that does not lower your credit score
Our company has been accredited with the Better Business Bureau since 2015
We have over 1,800 customers reviews on TrustPilot with an overall rating of "Excellent"
We're a proud member of the Canadian Consumer Finance Association (CCFA) which represents the majority of Canada's regulated payday loan lenders
GoDay is 100% Canadian owned and operated
Our company offers a totally online process – we don't have brick-and-mortar lending offices
Telephone, email, and website support through Canadian customer service representatives
Funds available by direct bank deposit or Interac® Email Money Transfer (conditions apply).
Find Out More
GoDay offers an added incentive to all applicants. If you apply through our company, we will automatically review your application to see if you qualify for an installment loan. These loans often offer a longer repayment period and better terms.
Whether you are ready to start the application process or want more information, please visit our website. We also offer more quick facts about payday loans here. GoDay makes Oshawa payday loans simple, safe, and quick. Get started today!