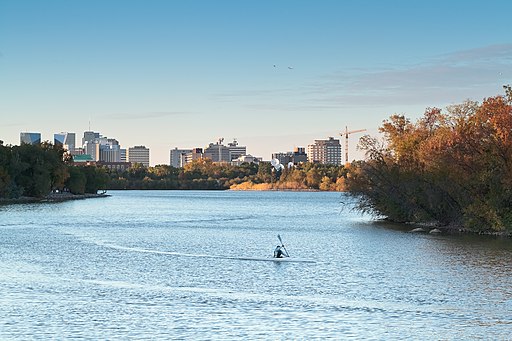 Paydays loans in Regina can offer quick cash, when you've exhausted other options. For instance, you may not have access to traditional credit. Equally, you may not want to borrow from friends and family.
However, many people don't understand how payday loans work or whether they're suitable for their needs. Consequently, this post provides you with the facts on how they work and when they're a suitable financial choice.
What is a Payday Loan?
A payday loan is meant for short-term needs, not ongoing expenses. It is paid off quickly, but can help you bridge a temporary financial gap.
If you're approved for a payday loan, the lender grants you a one-time, lump sum payment. You can't add to the balance.
In Saskatchewan, this loan must be repaid after you complete your next two-week work cycle. Repayment cannot be extended, so it is important to consider how this will affect your finances before you borrow. Funds come directly out of your bank account, so you don't want to leave yourself short.
The maximum allowable payday loan amount is 50% of the average of your last two payroll deposits, up to $1,500. However, creditors may not lend you the full amount if it is your first time borrowing from them. Once you repay your first payday loan, the odds of borrowing more are usually improved.
Suitable Uses for Payday Loans in Regina
Anyone can need temporary financial help at some time in their life. Payday loans in Regina can help you get out of a temporary financial bind, but they're only suitable for some uses.
Below are a few example when payday loans in Regina might help:
You miscalculated your payday and need money until you actually receive your pay cheque
Your car broke down and you need to fix it to get to work
An employer offered you a new job, but you need to buy equipment so you can start earning a better income
Your friend or relative is in dire need of cash to handle an emergency
Of course, these are just a few ways payday loans in Regina might help you. However, the guiding principles are an urgent need and the resources to repay your loan quickly, in-full.
The Importance of Using a Licensed Lender
Unfortunately, some unlicensed companies offer payday loans in Regina. The Financial and Consumer Affairs Authority (FCAA) has warned consumers against using these lenders. They can take advantage of the consumer, offer fake loans and steal identities, or use aggressive collection practices. The FCAA suggests borrowers check for a license on their website here.
Conversely, licensed lenders are governed by strict lending and consumer laws. Their interest rates, fees, and penalties are capped to protect the consumer. For instance, in Saskatchewan a licensed lender cannot charge more than $17 per $100 borrowed and no more than $50 for an NSF charge.
No More Than One Loan at a Time
If you need more than the allowable maximum, you may be tempted to apply for more than one loan. However, licensed lenders won't allow this as it is illegal. It could make it impossible for you to meet your expenses.
Granted, some irresponsible, unlicensed lenders may allow this. Nonetheless, they probably earn a healthy income from defaulted loans. High, open-ended fees and penalties can leave you in a worse financial situation. Plus, they can use illegal methods to collect their money.
Transparency is Vital
Licensed lenders must reveal the approximate cost to borrow, before you provide your personal information. Here is an example of what you will see when you apply for payday loans in Regina through GoDay. This information allows you to make an informed decision, without risking your data.
Additionally, using a licensed lender means you have recourse if they don't handle your loan in a proper manner. You can file a complaint with them and later with your provincial Consumer Affairs office if there's no resolution.
Finally, licensed lenders are legally-obligated to provide clear documentation. There's no fear of hidden fees or penalties. Everything is out in the open.
Look for a 100% Online Process
Many lenders profess to offer online payday loans in Regina. However, they still require you to finalize your loan in-person. Of course, this defeats the purpose of choosing an online loan in the first place.
Always look for a lender that offers a totally online process. This should include the application process, income verification, document signing, and funds release. You shouldn't need to walk into an office or branch – ever.
Soft Credit Inquiry
Lenders may or may not check your credit, since payday loans are for a relatively small amount. However, always look for lenders that use a "soft" credit inquiry. Otherwise, it could lower your credit score, even if you're turned down for a loan.
"Hard" credit inquiries give the lender all the details of your finances and the inquiry stays on your credit file for up to three years. Lenders that use a soft credit inquiry only want a general overview of your current finances. They evaluate your finances using multiple factors, placing less emphasis on your credit.
Should the lender pre-approve you, they will send you their offer. There's no obligation and it will not affect your credit file, unless you decide to move forward. Then they will report your loan to Canada's credit bureaus..
Quick Decision
Good payday loans in Regina provide you with an answer quickly. You shouldn't have to wait more than a few minutes to discover whether you're pre-approved. Good lenders also provide you with your loan details such as your interest rate and potential fees and penalties at this time.
Exceptional lenders also automatically run applications through their system to see whether the borrower qualifies for an installment instead of a payday loan. Installment loans generally offer more flexible repayment terms and better rates.
Electronic Contract Signing
As mentioned, you should never need to visit an office or branch to sign your loan contract. We live in a digital age and this can be done securely and quickly through electronic means which speeds to loan process.
Fast Funds Release
Check whether the lender tells you how long it will take for you to get your money. Some grant approval, take forever to send you your contract, and then even longer to release your money.
A good lender should have money in bank account within an hour, providing you apply during business hours. If you apply during the evening or on the weekend, you should get your money early the next business day.
Automated Repayment
You shouldn't need to provide the lender with a blank cheque. Repayment should come out automatically from the bank account where you receive your direct deposits. This makes it simple to meet your loan obligation as you don't need to do a thing.
Payday Loans in Regina Through GoDay
A good lender tells you what they need from you, so you don't waste your valuable time. If they don't reveal their qualifications, it is best to look elsewhere. They may hope you're desperate and won't read the fine print buried within their website or loan contract.
GoDay wants you to know our basic requirements upfront. Luckily, they're quite straightforward and easy for most people to meet:
Canadian resident
At least 18 years of age
Have a permanent address
Active account with a Canadian financial institution
Paid regularly through direct deposit
Valid email
Active cellphone or home telephone number
Why Choose GoDay?
With so many lenders in the marketplace, you may wonder why you should choose GoDay. Here are just a few reasons why we're your best choice for payday loans in Regina:
GoDay was founded in Canada and we're still Canadian owned and operated – when you communicate with us, you're connecting with Canadians
We've issued online payday loans in Regina since 2012
GoDay is a licensed payday loan lender in Saskatchewan and many other provinces
We're a proud member of the Canadian Consumer Finance Association, representing licensed payday loan lenders in Canada
The Better Business Bureau gives us an A+ rating
We have over 1,800 customer reviews on TrustPilot with an overall rating of "Excellent"
Payment options include direct bank deposit or Interac® Email Money Transfer (conditions apply).
Whether you are ready to start the application process or want more information, please visit our website. WE also offer more information on Canadian payday loans here.
Let us show you why so many Regina residents choose GoDay over the competition. We make borrowing simple.