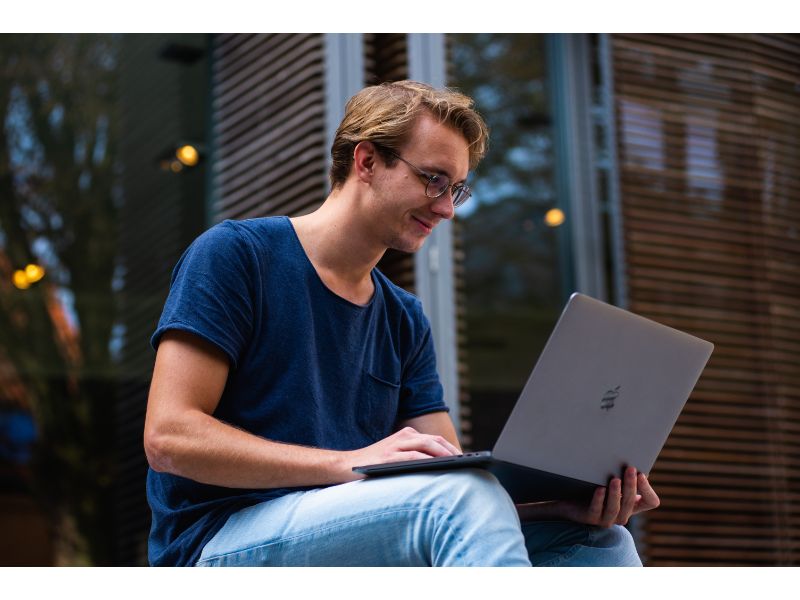 Small loans in Canada aren't as easy to find as you might think. Traditional financial institutions seldom offer them, since they believe a credit card or a line of credit can fulfill this need.
However, many people don't have access to either of these products. This could be due to a limited credit history, no credit, bad credit, or a low income. Even if you have decent credit, your financial institution may not offer loans under a few thousand dollars, due to the reasons mentioned above.
Whatever the case, this can put you in an uncomfortable situation when you discover you need money quickly. Luckily, you have options.
Define What "Small" Means for You
Always best to look for a lender that offers the amount you need. The word "small" is subjective and what some lenders classify small may be much more than what you need.
Of course, you shouldn't borrow more than necessary as you'll need to pay interest on your loan. This can increase your indebtedness greatly and put you in a worse financial situation than you might anticipate.
For those that can't or don't want to borrow against a credit card or line of credit, your two options are usually either a payday loan or an installment loan. Both are viable options for small loans in Canada, but are repaid differently.
Payday loans are easier to obtain, but must be repaid quickly. Installment loans have greater repayment choices, but also stricter requirements.
Licensed Canadian Lender
The Government of Canada warns against using unlicensed lenders and those located outside of the country for small loans in Canada. This is due to several reasons.
First, these companies can ignore consumer protection laws. Second, they can charge high, open-ended fees. Third, you might get caught up in a scam, put your personal information at risk, and this can lead to identity theft.
Finally, non-Canadian lenders may choose to set up shop in an area with laxer lending legislation, because they know it benefits them. Licensed Canadian lenders must adhere to Canadian laws, whether they operate in-person or online.
How Much Can You Borrow?
The legally allowable maximum payday loans in Canada are $1,500. However, some regions will only grant loans based on a percentage of your net salary over the past two pay periods.
As an example, if your take home pay is $2,000 per month, and the legally allowed maximum is 50% of your net income, you can only borrow $1,000. Some provinces enacted this limitation to ensure you don't borrow more than you can afford.
Ontario, BC, and Saskatchewan have a 50% limit. New Brunswick and Manitoba have 30% limits. Alberta, Nova Scotia, and PEI offer the full loan amount, without income limitation.
If it is your first payday loan through a company, they may not grant you the full amount either. Once you repay your first loan, you will probably qualify for more.
If you need more than $1,500, you will need an installment loan. Products and lenders vary greatly, as do the requirements to qualify. Once again, choosing a licensed lender is always your best option. They are governed by regional laws and must follow consumer protection protocols.
What is Your Reason for Borrowing?
Lenders are less concerned about why you want to borrow if you choose a payday loan. Nonetheless, you shouldn't use these loans to top up you bank account regularly, because you're unable to manage your money. They're meant for pressing needs.
The following are just a few reasons customers have chosen GoDay for their payday loan:
Their vehicle broke down and they need it to get to work
They were offered a new job with better pay, but need new equipment to start work
A payment was due before their next payday, when they thought they had more time
They needed to manage funeral expenses
A close friend or family member required immediate financial assistance for an emergency.
If a payday loan doesn't offer enough money, an installment loan may be a good option. However, you will need to fulfill many more requirements.
Some lenders offer installment loans for as little as $500 and up to $15,000, or more. If you apply through GoDay, we will automatically check whether you qualify for an installment loan when you apply for a payday loan. There's no need to fill out two applications.
As mentioned, installment loans usually offer more repayment options and sometimes better interest rates too. Nonetheless, payday loans do offer benefits.
Can You Meet the Qualification Requirements?
You may assume that every lender wants you to have a regular job for a loan. Additionally, you may think that all lenders have a credit score requirement. However, this isn't always the case.
GoDay considers applications from anyone who can show they have a steady source of income. This could be through full-time employment, several part-time jobs, self-employment, or a government or private pension.
Unlike other lenders, we do not have a minimum credit score requirement. Instead, we use our own scorecard for an overview of your financial situation. If it appears you have the ability to repay your loan and you are paid through direct deposit, you could qualify.
How Quickly Do You Need Money?
It can take days or weeks to get a small loan through some lenders. However, lenders do exist that offer quick money.
Generally, online payday loans are your best option if you need a small loan quickly. There's no need to visit an office, stand in line, drop off proof of income, or sign your loan contract. Everything's done digitally.
GoDay offers a 100% online process. Consequently, we often have the money in your bank account within an hour. At the latest, you'll have funds within 24 hours. Options include direct bank deposit or Interac® Email Money Transfer (conditions apply).
Can You Repay Your Loan Soon?
Those that want to borrow for the very short-term may find a payday loan suits their needs. You borrow a set amount and repayment aligns with your first payday after your next, full two-week pay cycle. Some regions allow you to extend repayment to a maximum of 62-days.
If you need longer to repay, a payday loan isn't an option. However, installment loans offer longer terms and fixed payments. As we mentioned earlier, when you apply through GoDay we'll automatically check whether you qualify for an installment loan when you apply for a payday loan.
How Do You Choose a Good Lender?
We already discussed the importance of licensing and the benefits on using an online lender. However, there is more to consider.
Cost to Borrow, Fees, & Penalties
Licensed lenders are legally-bound to reveal your cost to borrow before you provide your personal information. This includes any potential fees and penalties should you fail to meet your loan obligations.
The only thing a licensed lender needs from you initially is your province. This is because costs and fees vary between regions. Once you input that, you should immediately see the permissible cost to borrow and allowable fees. If you don't like what the offer, there's no obligation and no data risk.
Multiple Customer Service Options
You'll also want a lender that offers multiple customer service options. There's nothing more frustrating than email alone when you need an answer quickly.
Always choose a lender that has a toll-free number where you can talk to a real person, if need be. Their website should also include a FAQ section with answers to commonly asked questions, and support tickets if you want a written record of your communications.
Customer Reviews
Reviews from actual customers on websites such as TrustPilot can be very informative. They provide specific information on how a company manages customer service, funds release, response time, and account management.
You may also want to look at Better Business Bureau complaints and whether the company resolved them. All lenders get complaints, but the proof of a good lender is when they handle them well.
Soft Credit Inquiry
Always check whether a lender uses a "hard" or "soft" credit inquiry. Hard credit inquiries lower your credit score, even if you're approved for a loan. They also stay on your credit file for up to three years. Soft credit inquiries do not impact your credit score.
Upfront Requirements
No one wants to waste their time completing an application form, only to discover they couldn't possibly qualify.
Always look for a lender that tells you what they need from you. Here are GoDay's requirements for payday loans in Canada:
Canadian resident
At least 18 years of age
Permanent address
Active account with a Canadian financial institution with recent transactions
Paid regularly through direct deposit
Valid email address
Active cellphone or home telephone number
Small loans in Canada Through GoDay
Here's a quick recap of what GoDay has to offer. If you want money quickly, we offer one of the fastest processes in the industry:
100% Canadian owned and operated
100% online process, including income verification and contract signing
Proven leader since 2012
Licensed to lend in BC, AB, SK, MB, ON, NB, NS, and PEI
Member of the Canadian Consumer Finance Association, representing Canadian regulated payday loan lenders
Government regulated costs, including interest rate, fees, and penalties
Custom financial scorecard
Soft credit inquiry
A+ rating with the Better Business Bureau
Excellent rating on TrustPilot based on over 1,800 customer reviews.
Fast decision & funds release
Toll-free number, email, and website support – in-depth FAQ section on website
If you're ready to start the application process or need more information, please visit our website. You'll also find tips on how to make the process go smoother here. It takes less than 15 minutes to complete an application and we'll automatically check whether you qualify for an installment loan too.