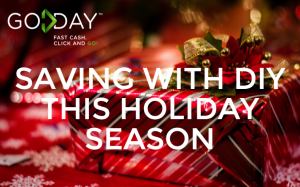 The holiday season is an expensive time for everyone, and we're all about saving where you can. That's why we've compiled a list of Christmas items that you can do yourself or with others to not only help you save but create memories this holiday season.
Handmade Gift Tags and Cards:
Why spend money on something you can make at home? Yes, this will cost you in printing and paper, but creating your own personalized Christmas card and gift tags is a good way to save a few extra bucks and put some extra meaning into those little things. Sending or making a digital card is very simple and customizable. Sending by email also helps you save on the postage. But for those who like to hand out physical cards, by creating your own, you can incorporate individualized messaging, print your Instagram photos or custom design yourself and then print your card.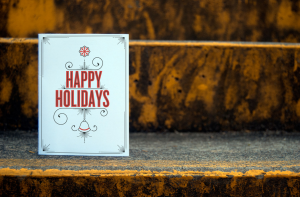 Photo by Mike Brand via Flickr
Decorations:
Making homemade decorations can be anything from snow globes to tree ornaments, as simple or as complex as you would like. Having a Christmas craft day is one way to get into the holiday spirit and also adds a personalized touch to any home. Not to mention that these one of a kind decorations are something that no one else will have. Pinterest shares tutorials on how to make an array of snow globes as an easy decoration for anyone to make. Looking to make custom ornaments? Look no further. Good House Keeping shares 35 homemade Christmas ornaments to hang on your tree this year and a tutorial on how to make them.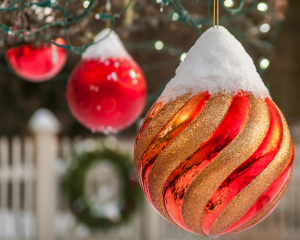 Photo by Paul VanDerWerf via Flickr
Food:
The holidays are known to be filled with delicious food and treats of all sorts. So why not cut some of you costs and go home made this season? Huffington Post shares fifteen DIY edible holiday gifts you can easily make in fifteen minutes or less as great party favours, treats or gifts that are bound to be a hit this season. The holidays are stressful enough, keeping things as simple as possible is easy when preparing any of these treats, not to mention the fun that comes with it. Feel free to also customize these recipes by adding any personal touches or flavours.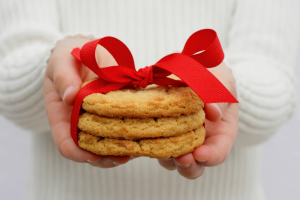 Photo by Bunches and Bits via Flickr
Gifts:
All of the above can be incorporated under the gift category, but if you're looking to wrap something up this holiday season, Daily Finance gives you a DIY video tutorial on how simple it can be to make great gifts without breaking the bank. Showing you how easy it can be to use ingredients you may already have at home, these are just a few examples of the many gifts you can make all while saving money. By being creative, you're adding a signature personal touch to giving this holiday season.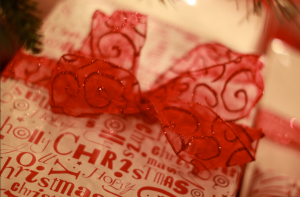 Photo by Shane Adams via Flickr
Be on the nice list with your savings account this year with these holiday DIY projects. Let us know what DIY project you took on this holiday season in the comment section below.
Header photo by Shutter Fotos via Flickr