Does this little piece of knowledge go against everything you've ever told yourself about payday loans? We're not surprised if it does. While we won't sit here and tell you that this is the case for all payday loans, in every case, for everyone, ever, we will tell you that a cash advance can make you richer by leaving more of your hard-earned dough in your pocket.
Payday loans in Canada are a booming service with millions of customers. Educate yourself first &, when you're ready, head on over and apply with GoDay.ca!
As a little treat for you this last golden Friday in September, we've put together this delightful infographic for you to feast your eyes on. Just look at all that green.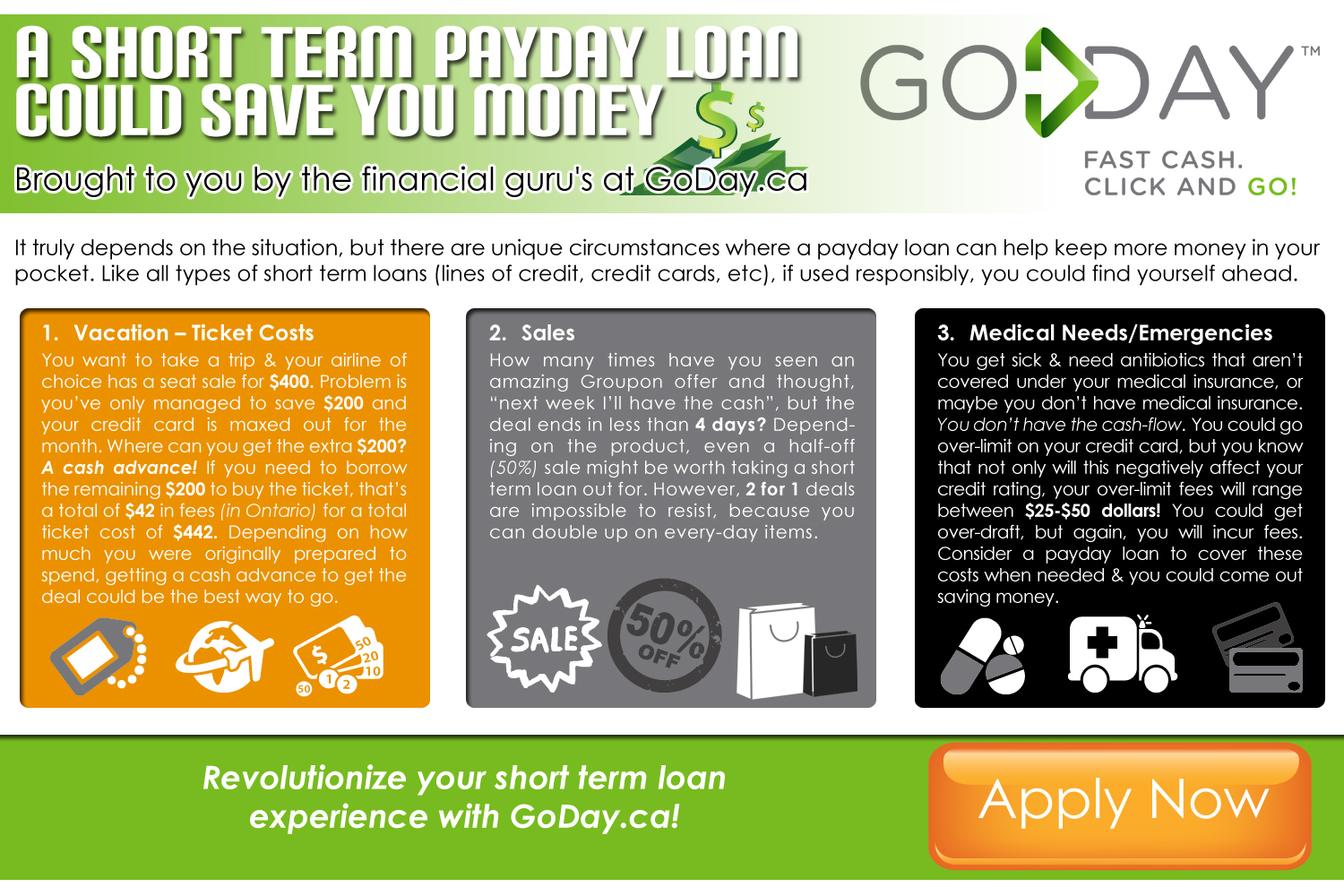 Like This Post? You Might Also Enjoy:
Understand your Payday Loan Rights