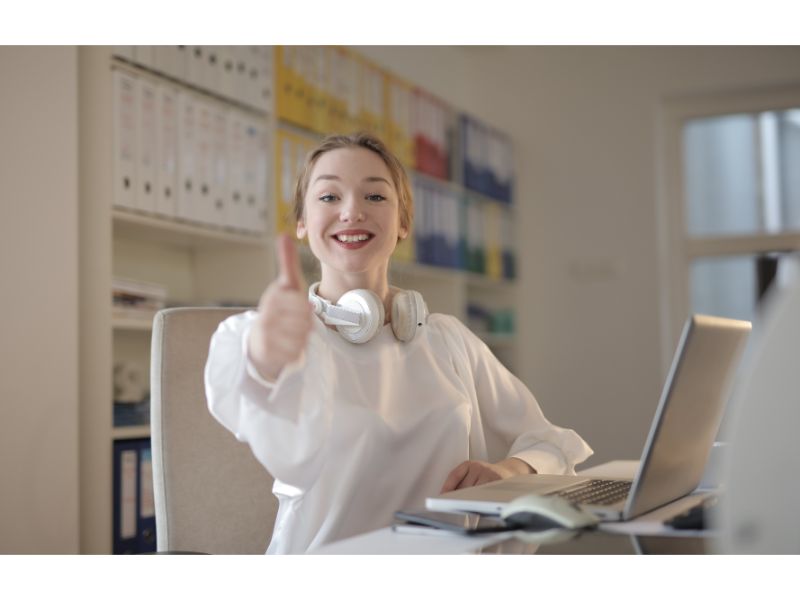 Bad credit loans in Canada are available for those who can't meet the requirements of traditional lenders. However, like any other financial products, some are good while others you should avoid.
As a result, we think it is important for you to know what to look for in a loan and a lender if you want to find the best. These are just a few of the most notable features you'll want to check to find the best bad credit loans in Canada.
The Best Bad Credit Loans in Canada Offer Convenience
Unfortunately, many lenders that offer bad credit loans in Canada don't make it that easy to get one.
You may need to book an appointment and take time out of your day to visit an office. This isn't only inconvenient – it's totally unnecessary too.
Luckily, some good lenders offer bad credit loans in Canada via the internet. Since they operate online, you can apply from any device at any time.
Exceptional lenders also provide digital income verification and digital loan contract signing. Consequently, the process takes up less of your time and involves less hassle.
The Application Process Should Be Simple
Just because a lender claims to offer good online loans, it doesn't necessarily mean their application process is any simpler than in-person. However, it certainly should be.
After all, the internet should make it easy and straightforward to access the best bad credit loans in Canada. Nonetheless, you will find some lenders want you to provide information on what you've been doing over the past three to five years. Clearly, that has little to do with where you stand now.
Luckily, good lenders focus on your current situation since this offers a better reflection of your ability to repay at the moment. Therefore, your application form should be simple enough that you can complete it in under 15 minutes.
Good Lenders Welcome Comparison
All too often, those with bad credit tend to grab onto any loan they can get. However, this can mean they pay far more than they should.
Always look for a lender that offers a soft credit inquiry and pre-approval process too. This benefits you, because you'll see what the lender offers without lowering your credit score. If you decide you want to look elsewhere, you're under no obligation.
Choosing a lender that uses a hard credit inquiry isn't wise. Each hard inquiry lowers your credit score even further and stays on your credit file for up to three years. That's the last thing you need if your credit isn't that great in the first place.
This also discourages you from shopping around to find the best possible bad credit loan in Canada. Choose a lender that welcomes comparison instead.
Types of Bad Credit Loans
For many people with bad credit, payday loans and installment loans are the best pathways towards loan approval. This is because the focus of these loans can be more about your earnings, rather than just your credit.
However, applying for a payday loan and installment loans usually means you need to complete two applications. Obviously, that's very inconvenient and time-consuming. Luckily, this isn't always the case.
Some lenders automatically review your finances and let you know if you qualify for an installment loan. As a rule, installment loans are usually preferrable as they offer a wider choice of repayment terms, including more time to repay.
On the other hand, payday loans are normally repaid in-full quickly. You do not get a choice of when you want to repay either. It normally coincides with your next full two-week income cycle. In some cases, this may extend to 62-days, but never more.
The maximum allowable payday loan in Canada is $1,500, which isn't a great deal of money. On top of that, provincial and lender restrictions may reduce that amount even more.
In many provinces, you are only allowed to borrow a percentage of your average earnings over the past two pay periods. Lenders may not grant you the entire amount if it is your first time borrowing through them either.
Choose a Licensed Lender
There's no getting around it – those with bad credit pay more for loans. However, how much more depends on the lender.
Some lenders hope you are desperate enough to accept anything without question. As a result, you could pay steep penalties, extremely high interest rates, and fees they're not eager to reveal.
Luckily, a good licensed lender is legally required to reveal all costs upfront when you apply for a payday loan. They will ask you for your province of residence, as fees differ between regions. However, your personal information data should not come into play, unless you decide to borrow. If you decide not to borrow, your data remains safe and you can look elsewhere.
Regrettably, even though lenders should have a license, some don't bother. Both provincial and federal governments warn not to use them as it puts your data at risk. You won't know your costs to borrow upfront either.
Plus, unlicensed lenders aren't governed by provincial or federal consumer laws meant to protect you. As a result, they could use illegal methods to collect their money.
Review Their Requirements
A good lender tells you what they need from you to potentially qualify for a loan. However, you'll soon discover that many lenders expect you to complete an application form first.
Clearly, this makes little sense. Why waste your time with an application if you can't possibly get a loan?
Luckily, a good lender tells you their requirements and for bad credit loans in Canada they are usually fairly lenient. They aren't concerned whether you've lived, worked, and banked in the same places for years. Equally, their income requirements are often lower than the banks.
For those with bad credit, you will definitely want to check whether the lender has a minimum credit score requirement. Some lenders do not have one, which is a definite advantage if your credit isn't very good.
You Shouldn't Wait Very Long
The best bad credit loans in Canada offer a very fast process. If you apply online, a good lender should make a decision within minutes, not hours, days, or weeks. If you apply in-person, you can expect the process to take longer.
You should also be able to sign your loan contract quickly once you're approved. As mentioned, the lender should process the paperwork electronically and you shouldn't need to visit an office.
Once signed, you shouldn't have to wait hours or days for your funds release either. The process should be seamless and quick. In most cases, a good lender will have payday loan money in your account in hours.
If you've used a lender that pre-qualifies you for an installment loan, the process may take slightly longer. Nonetheless, it shouldn't be longer than the next business day after signing your loan contract.
Bad Credit Loans in Canada Through GoDay
GoDay is one of the few lenders in Canada that automatically screens you for an installment loan when you apply for a payday loan. There's no need to fill out two applications.
There are also many other reasons to consider us for a bad credit loans in Canada:
Costs to borrow revealed upfront
We've issued loans in Canada since 2012
We're a licensed lender in BC, AB, SK, MB, ON, NB, NS, and PEI
GoDay offers a simple, safe, and fast online loan process
No minimum credit score requirement
Soft credit inquiry
Digital income verification
Fast decision – we'll let you know whether you qualify within minutes
Quick funds release – in most cases GoDay will have the money in your bank account within an hour, providing you apply during business hours. If you apply during the evening or on the weekend, you will get your money as soon as possible on the next business day.
Electronic document signing
We are 100% Canadian owned and operated
Proud member of the Canadian Consumer Finance Association, representing licensed payday loan lenders in Canada
Better Business Bureau overall rating of A+
Almost 1,900 TrustPilot reviews, with an overall rating of "Excellent"
Our Basic Loan Requirements
At least 18 years of age
Canadian resident
Permanent address
Active account with a Canadian financial institution
Valid email address
Active cellphone or home telephone number
Paid a regular income through direct deposit (we consider income from regular employment, self-employment and public or private pensions)
Get Started Now
Whether you are ready to start the application process or want more information, please visit our website. GoDay knows offers some of the best bad credit loans in Canada. You could qualify, even if you have bad credit. Find more details on our loans here.