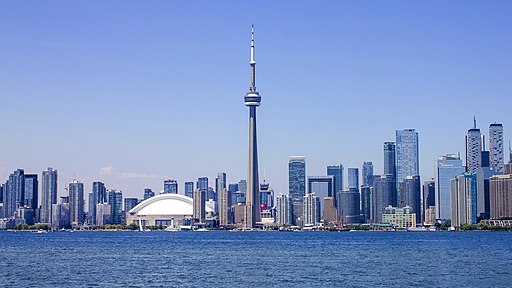 Toronto payday loans are available in many places. However, they certainly aren't created equal. Some products are easy to access and ethically-handled. Others are best avoided.
Luckily, you can find what you need to know here. You can obtain good Toronto payday loans easily, when you know what to look for.
Look for a Payday Loan Lender License
Whether a Toronto payday loan lender operates out of a brick-and-mortar store or online, they are legally required to have a license. Unfortunately, some online lenders don't follow the rules.
Why should this matter to you? First, unlicensed lenders aren't governed by Ontario laws.
Second, they aren't bound by the Payday Loans Act which describes precisely what a lender can and cannot do. This includes how much they can charge you for interest, penalties, and fees, and that's a big deal.
Finally, you put your personal data at risk. Both the Canadian and Ontario governments warn against using unlicensed lenders since it can lead to identity theft and illegal collection practices.
Luckily, it is easy to check whether a lender has a license through the Government of Ontario website here.
The Lender Should Reveal Your Costs to Borrow Upfront
Another reason to choose a licensed lender is transparency. They are legally-bound to reveal your costs to borrow upfront. They will ask you for your province of residence as fees vary between regions. However, you don't need to provide any other personal information at this time.
If a lender starts asking for personal information before they've given you your costs to borrow, look elsewhere. Otherwise, who knows what could happen to your data? It could be sold or the lender could continually harass you about your application. Even worse, it could be used for illegal purposes and damage your credit significantly.
Better to Apply Online
Applying for Toronto payday loans in-person is a complete waste of time. You need to take time out of your schedule to visit an office and stand in line.
Then you must complete a lengthy, complex application form. You probably need to provide proof of income such as a pay stub too. Then you wait while the person behind glass transfers your data to the computer. The computer processes your information and eventually spews out a response. If something's missing, you'll wait even longer. Your costs to borrow are buried amongst your paperwork.
Conversely, online Toronto payday loans through a good licensed lender offer your costs to borrow upfront. If you don't like what the lender offers, you can look elsewhere.
Should you decide to fill out an application form, you can do so at any time from any device. The simplified application form usually takes less than 15 to complete and your personal data is protected.
You don't need to dig up pay stubs or get a letter from your employer either. It's all done safely and quickly through authorized bank statement. Additionally, you can sign your loan contract digitally making the process quick and efficient.
In actuality, there's absolutely no reason to visit a brick-and-mortar office in today's digital world. Why bother with in-person lenders, when it is so much easier to do it all online?
If you're concerned about dealing with online lenders, there are actually advantages to the process you can read about here.
The Lender Should Tell You Their Requirements
Toronto payday loans come in all forms and with various requirements. However, many lenders won't tell you what they need from you.
Clearly, that's pretty silly. They expect you to take time out of your busy day to apply, when you have no idea whether you should bother.
Fortunately, a few good lenders provide their requirements upfront and they're pretty straightforward. If you can't possibly qualify, you won't waste your time with an application. If you meet the qualifications, great. You're already one step closer to obtaining a loan.
Some Payday Loan Lenders Have Bad Reputations
Unfortunately, some payday loan lenders don't care about customer service. Once you've signed your loan contract, all they want is their money. If you have a question or concern, good luck.
Fortunately, this isn't the case with all payday loan lenders. Reputable lenders issue good Toronto payday loans and provide good customer service. They are also open to scrutiny.
If you're considering Toronto payday loans, it is always a good idea to check an independent review site like TrustPilot. You may also want to see if they bothered with accreditation through an organization such as the Better Business Bureau.
Finally, do they mention whether they belong to applicable industry groups? For instance, the Canadian Consumer Finance Association includes most payday loan lenders in the country. Joining a group such as this indicates the lender is committed to ethical lending and understands Canadian lending requirements.
The Lender Should Offer a Quick Decision
Toronto payday loans should provide you with a decision very quickly after you submit your application. Good lenders are fully-automated and their response should come back in minutes.
In today's electronic world, there's absolutely no reason that you should sit around waiting for hours or days while the lender reviews your application.
You shouldn't need to contact a loans officer or visit an office to continue the process either. Apply online so you don't waste time. You can easily access Toronto payday loans in this manner.
You Should Have Multiple Ways to Access Customer Service
Unlicensed lenders aren't the only companies that may ignore customer service. Some licensed lenders fall short in this department too.
If for some reason you decide to apply in-person, you probably already know the person behind the counter isn't going to be the one that helps you if you have problems. More likely, you'll need to contact the company via email.
Equally, many online companies only offers email support. This might be okay if you have a general question, but not when you have a pressing need.
If the pandemic has taught us anything, it is that you never know what might happen. Consequently, it doesn't make sense to use a lender that only offers email. Instead, choose a lender that offers multiple customer service options, should you ever need to reach out.
At the very least, they should offer a toll-free number where you can talk to a real person. Even better, choose one that offers telephone, email, and website support. They should also have an in-depth FAQ section on their website that answers common questions.
Use a Canadian Company
You may automatically assume a lender is Canadian when they offer Toronto payday loans. Unfortunately, that's not necessarily the case. Many financial institutions operate in Toronto, but are located in other provinces or cross-border.
If you've ever had to deal with a company that outsources their customer service you already know the problems it can cause. The representatives may not operate in your time zone, or even live in our country or communicate well. Clearly, this can lead to plenty of frustration and misunderstandings too.
Fortunately, a few select Canadian lenders offer Toronto payday loans. They have Toronto business hours and Canadian customer service representatives. When you connect, you know you're dealing with a fellow Canadian. Plus, you have the added assurance they must operate under Canadian law.
Look for a Fast Funds Release
Toronto payday loans should offer a way to get money very quickly. When we say quickly, we mean within hours of approval.
Unfortunately, many companies advertise they offer "instant" or "fast" cash, but that's not always the case. Even after they've closely reviewed your application and approved it, you might not get your money until the next day.
GoDay's Basic Loan Requirements
We mentioned that it is important to know what the lenders needs from you before you bother applying. Consequently, here are our basic requirements for our Toronto payday loans:
Canadian citizen
At least 18-years of age
Regular income paid through direct deposit
Permanent address
Active bank account with a Canadian financial institution
Valid email address
Active cellphone or home telephone number
Choose GoDay for Toronto Payday Loans
If you're considering Toronto payday loans, GoDay offers an added benefit to our applicants. If you meet the financial requirements, you could qualify for an installment loan with greater flexibility. There's no need to complete another application – the review occurs automatically.
Here are a few additional reasons why you may want to choose GoDay:
We've issued payday loans to Torontonians since 2012
Licensed to lend in Ontario
Costs to borrow revealed upfront
GoDay offers a total online process, including income verification and loan contract signing
Ethical, professional lender and member of the Canadian Consumer Finance Association
Almost 1,900 reviews on TrustPilot with an overall rating of "Excellent"
Better Business Bureau accredited
Decision within minutes
Multiple customer service options including a toll-free number, email, website support, and website FAQ section
We are 100% Canadian owned and operated
Fast funds release, often within hours
Whether you are ready to start the application process or want more information, please visit our website. If you would like tips on getting payday loans, please check our post here.
We make accessing Toronto payday loans easy.