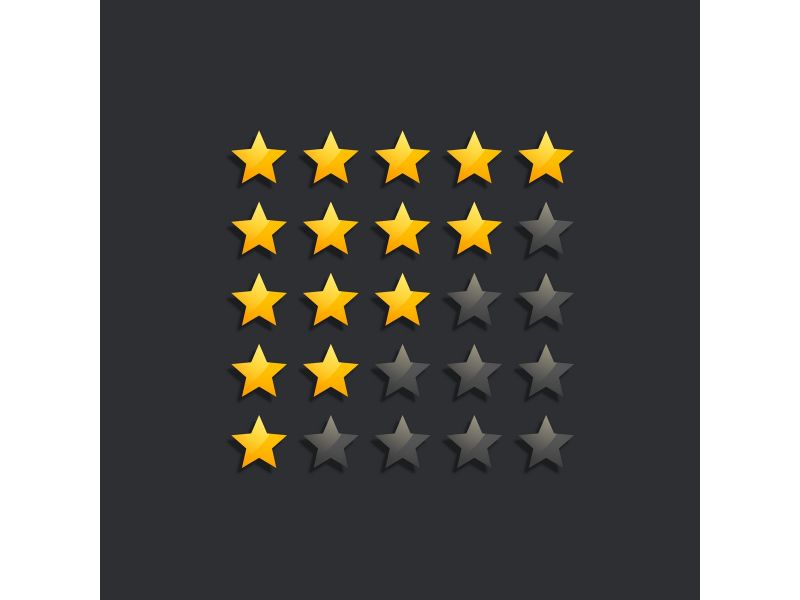 The best payday loans in Toronto are easier to find than you might think. However, you should know which factors we've used to separate the bad and somewhat good, from the best.
Licensed in Ontario
Every payday loan lender in Ontario is legally required to have a license. Nonetheless, not all companies stick to this requirement, particularly those that operate online.
Choosing a licensed lender is extremely important, because they're governed by Ontario laws and must follow the rules set by the Payday Loans Act. This includes how much they can charge you for interest, penalties, and fees.
Licensed lenders must also follow strict procedures if you don't fulfill your loan obligations. For instance, they can't incessantly pester you, your spouse, relatives, or neighbours. They can't threaten or intimidate you either.
Regrettably, unlicensed lenders can use whatever means they want to collect the money you owe. Ever worse, if you deal with an unlicensed lender, you could find yourself in the midst of a scam. Unscrupulous lenders could steal your personal data or access financial accounts.
You can check whether a lender has a license through the Government of Ontario website here. Just type in the company's name in the search table and their details should pop up. If it doesn't, look for another lender.
Offer 100% Online Process
At last count, there were dozens of payday loan lenders in Toronto with physical offices. However, many more operate online.
Most people don't have the time or desire to go to a physical office to apply for a payday loan. In truth, it is a pretty outdated and unnecessary concept since we live in a digitally-connected world.
As a result, we believe the best payday loans in Toronto can be found on the internet, not in some seedy office on the corner of a busy intersection. Instead, good lender uses a digital process and conducts the entire payday loan process online. That includes filling out your application, the lender's decision, signing your loan documents, and your funds transfer.
What's even better about online payday loans in Toronto is that you don't necessarily need to supply proof of income. Your bank confirms your salary deposits with the lender, so you don't need to dig up pay stubs or get a letter from your employer. Everything is handled electronically, quickly, safely, and discretely.
Reveal Their Requirements
The best payday loans in Toronto come from lenders that tell you what you need to qualify. If a lender leaves you guessing, filling out an application could be a waste of time.
Look for a lender that states what they want to see. Usually, the requirements are quite basic. For instance, GoDay requires you to be a Canadian resident that's at least 18-years of age. They also want to see a permanent address, active bank account, and regular wages paid through direct deposit. Of course, you'll need an email address and telephone number to communicate with the lender.
Totally Transparent Regarding Costs
We mentioned that finding a licensed lender is the best way to ensure you're treated properly. However, there's another important reason you'll want to choose a licensed lender – they're legally-required to reveal all costs upfront.
When you apply online, a licensed lender should ask you your province of residence. This is because the legal requirements for each region differ. Once you provide them with that information, they should immediately spell out the costs involved in borrowing. You can review this information and then decide if you want to move forward.
More importantly, your decision comes before you provide the lender with any personal information. If you decide you don't want to borrow – no problem. They don't have your data and they can't hound you if you decide to borrow elsewhere.
However, some lenders will ask for all your personal details and then reveal the costs involved with the loan. The obvious problem with this is that they have your information, even if you decide not to borrow.
Reputable Lender
The best payday loans in Toronto come from reputable lenders. They are members of the business community that care about their reputation. They join organizations and consumer groups, because they want potential customers to know they are willing to work with them should there ever be an issue.
Of course, most people Google a company to see their overall rating. However, other review sites like TrustPilot are often more telling. Their ratings are from clients that actually borrowed from the company. Google reviews may be from disgruntled applicants that were never approved.
Another good resource to help you assess reputation is the Better Business Bureau. Many companies don't bother with accreditation, since it costs money and members commit to specific standards. These include:
Establishing and maintaining a positive track record in the marketplace
Advertising honestly
Adhering to established standards of advertising and selling
Demonstrating truthfulness
Transparent
Honours promises
Responses to consumer issues
Safeguards data and privacy
Embodies integrity
The BBB provides a very visible rating system, with the highest rating an A+. Consumers also have another avenue to work with a lender if they have an unresolved problem.
Quick Decision
The best payday loans in Toronto offer you a very quick decision once you submit your application. There's absolutely no reason that you should sit around waiting for hours or days while the lender reviews your application.
Online applications offer a definite benefit in this regard. A good lender uses artificial intelligence to automatically review your information. You should receive a response within minutes.
Compare this to applying in-person. First, you must stand in line and wait for service. Then the customer service representative hands you an application form to complete. They will ask for identification and they may ask for proof of income too.
Regrettably, that's not the end of it. The representative then takes the information you've provided and inputs into a computer. The lender's system then churns through the information as you wait. This process is ridiculous. You could have applied online and got an answer long before the person behind the counter could even input your data.
Great Customer Service
If you've ever applied for a payday loan in-person, you know customer service isn't a priority for these lenders. The people behind the counter usually don't like their job and they just want to process your application.
While this might be well and good if you everything goes according to plan, what happens if you can't meet your loan obligations? As the pandemic has shown us, no one can predict the future. Even if you had the best intentions when you borrowed, you could suddenly find yourself in a financial squeeze.
So, who do you turn to if you borrowed from a lender in a Toronto office? The person behind the counter can't help you. They'll probably give you an email address for customer support instead. However, email isn't always the best communication medium when you have troubles. Wouldn't you rather speak to another Canadian that understands what is happening in our country?
That's why the best payday loans in Toronto always offer multiple customer service options. Look for a lender that offers a toll-free number, website, and email support. That way you can communicate with the lender in a manner you find convenient and comfortable.
Canadian Company
You would think that Toronto lenders would automatically be Canadian companies, but that's not necessarily the case. Many financial institutions operate in Canada, but they're based elsewhere.
You've probably ran into this issue if you've ever needed to contact a credit card company. Few handle customer service within our country and many do not operate on the same time schedule either. That's why you don't receive a reply to an email until hours later. If you contact them by phone, you may also have problems communicating with a customer service representative.
The best payday loans in Toronto are offered by Canadian companies. They support the Canadian economy, employee Canadians, and operate under Canadian laws. They operate during Canadian time zones too.
Fast Funds Release
The best payday loans in Toronto offer a way to get money into your bank account very quickly. When we say quickly, we mean within hours of approval.
Unfortunately, many companies advertise they offer "instant" or "fast" cash, but that's not always the case. Even after they've closely reviewed your application and approved it, you might not get your money until the next day.
Payday Loans in Toronto Through GoDay
GoDay has been lending to Torontonians since 2012. We are 100% Canadian and operate online. However, we offer multiple customer service options. This includes a toll-free number so you can talk to one of our Canadian customer service representatives.
We are licensed to lend in Ontario. As a member of the Canadian Consumer Finance Association, we are committed to professionalism and ethical practices.
GoDay offers an added benefit to our applicants. If you meet the financial requirements, you could qualify for an installment loan with greater flexibility instead.
Whether you are ready to start the application process or want more information, please visit our website. Let us show you why GoDay is your best choice for payday loans in Toronto.