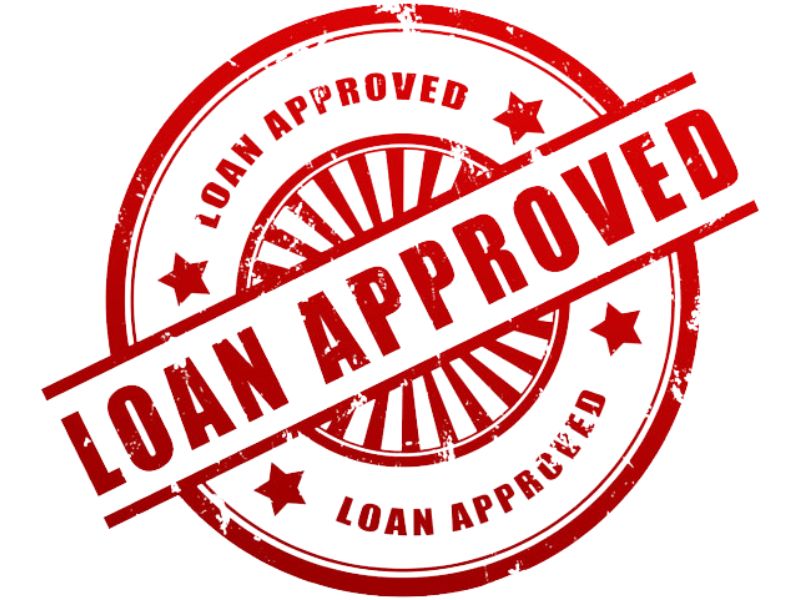 Short-term loans in Canada can offer you quick cash when you need it. They are often a good option if you don't want to borrow against a credit card or from family and friends.
However, the market is saturated with lenders. As a result, you will need more information to separate good products and lenders from the less desirable. That's where this guide comes in.
We'll walk you through your options, when a short-term loan is a good choice, how each option works, and why lender licensing is so important for you as a consumer. We'll briefly discuss the differences and limitations of short-term loans in various regions in Canada. Finally, we'll discuss how to find a reputable lender.
Hopefully, after reading this you'll have a good overview of short-term loans in Canada. Knowledge is power and we want you to make informed financial decisions.
Short-Term Loan Types
Basically, you'll find two types of short-term loans in Canada: payday loans and installment loans.
Payday loans offer a relatively small sum of money. You can either apply at a physical location or online. Of course, applying online is more convenient since you don't need to travel, park, and fill out paperwork in-person.
In both cases, payday loan lenders usually limit the maximum available to you to $1,500. However, some lenders base the maximum on a percentage of your net salary which can result in a lower amount. If it is your first time borrowing from a particular lender, they may also offer less than $1,500 the first time around.
These short-term loans in Canada are normally repaid quite quickly. In some provinces and territories repayment occurs through a single payment. Other regions allow you to divide it into several payments However, repayment usually occurs within weeks, not months.
Installment loans work differently. While you may be able to apply for a small amount, most have more substantial minimums. Nonetheless, a few do grant installment loans for as little as $500.
Installment loans offer more flexibility. You can spread your repayment over a longer period and decide on a payment frequency that suits your life. Some lenders will review your payday loan application and if they like what they see, they automatically offer you an installment loan instead.
Both types of short-term loans usually depend on your income. Traditional lenders may rely heavily on your credit score, while non-traditional lenders don't. They may check your credit, but they also consider many other factors.
Appropriate Uses for a Short-Term Loan in Canada
Short-term loans in Canada are meant for temporary, urgent financial needs. they can be an effective financial tool when you know you have money coming in soon, but you need access to cash now.
If you find you are constantly borrowing and repaying small loans, you are probably living beyond your means and will need to alter your spending habits.
These are just a few scenarios where short-term loans in Canada might come to the rescue:
You must pay for an emergency repair
Your new job requires equipment that you need to earn money
Pay day falls later than a bill payment you need to make
You need cash to help a friend or family member out of an urgent situation
These are just suggestions. You may have another reason for needing quick cash. Just remember short-term loans aren't meant for vacations, a new iPhone, or a big night on the town.
Are All Lenders Regulated?
Unfortunately, no and this is often the reason that these loans sometimes get a bad rap. Unlicensed lenders can charge exorbitant fees and they may not have limits either since they aren't restricted by federal and provincial lending laws. Additionally, you have little recourse if they don't act professionally.
Fortunately, licensed lenders aren't allowed to do this. This must follow regional and federal lending laws. These include fee, penalty, and interest restrictions and a duty to reveal everything upfront. You have recourse if the lender doesn't fulfill their obligations properly too.
Do Regulations Vary Between Regions?
Yes, for licensed lenders they do. Provinces and territories establish specific regulations that outline how a regulated lender must handle your short-term loan.
Why should you care? As mentioned, unlicensed lenders can do what they want. You may not understand what's involved and the lender may bypass consumer safeguards too. As an example, licensed lenders must provide their customers with a cancellation period, while unlicensed lenders may not.
Additionally, in some regions licensed lenders must limit your maximum loan amount to a percentage of your net pay. If you borrow through an unlicensed lender, you may take on more debt than you can afford.
Reputable lenders do not issue more than one loan at a time for the same reason. However, unlicensed lenders aren't concerned about your financial well-being and make plenty of money on late fees and interest if you default on your loan.
What Are The Costs Involved in a Short-Term Loan?
When you're applying for a payday loan through a reputable lender, they will ask for your region and provide you with the costs involved upfront. If you decide not to borrow, it won't impact your credit.
When you're applying for an installment loan through a reputable lender, they will want to verify your income through your bank. Good lenders often use a pre-approval process and once again, you're under no obligation to borrow. They'll provide you with the interest rate, costs, and fees if you're pre-approved.
Payday loan costs tend to be higher than those of an installment loan. You're charged a finance fee per $100 you borrow. Conversely, installment loans offer a fixed interest rate and payments throughout the loan term. Normally, you need to have decent credit to qualify.
If a lender does not reveal your costs upfront, look elsewhere. You won't want to pay an unnecessary origination fee just for setting up your account. Equally, you don't want to pay a penalty if you decide to pay off your short-term loan quicker.
How Can I Apply for Short-Term Loans in Canada?
As mentioned, applying online is your quickest and simplest option. Ensure you use a licensed lender so you understand your costs upfront.
If you're applying for a payday loan, the only information the lender needs initially is your region. They should automatically provide you with cost details before you provide them with any other personal information.
If you're applying for an installment loan, they will need more information. However, check whether they use the pre-approval process first. Otherwise, they may do a hard credit check on your credit file which negatively impacts your score.
How Can I Find a Good Lender?
We already mentioned that you should look for a licensed lender in your region. However, there are other factors you should consider.
First, is their website easy to understand? Do they offer a comprehensive FAQ section that answers common questions?
Second, check which customer service options they offer. Do they have a toll-free number and email and website support?
Third, check their reviews. TrustPilot is a great source as well as the Better Business Bureau. All this information can give you a customer's viewpoint regarding the company and their short-term loans in Canada.
Fourth, borrow from a Canadian company. Many companies offer short-term loans in Canada, but they're located elsewhere. If you have questions or concerns, you want to talk to someone who lives and works here. They should also provide a way for you to lodge a complaint on their website, if you need to do so.
Fifth, the company should belong to industry organizations that govern short-term loans in Canada. This demonstrates they are a professional, committed business.
Finally, look at the information provided on their website carefully. Do they define how quickly they make a decision and release funds? Any company can say they're fast, but what does that mean?
Short-Terms in Canada Through GoDay
GoDay is one of the few lenders in Canada that will automatically consider your payday application for an installment loan too. If you meet our criteria, you could enjoy better terms and more flexibility, without making an additional application.
Our requirements for a payday loan are as follows:
Canadian resident that is at least 18 years of age with a permanent address
Your account with a Canadian bank or credit union is active and shows recent transactions
You're paid regularly through direct deposit
You have a valid email and an active cellphone or home telephone number
Here's what we can offer you:
Simple online process
Soft credit check that does not affect your credit score
Decision in minutes
Money in your bank account within an hour, providing you apply during business hours
Licensed lender in BC, AB, SK, MB, ON, NB, NS, and PEI
Payday loan lender in Canada since 2012
Member of the Canadian Consumer Finance Association that represents the majority of Canadian regulated payday loan lenders
A+ Better Business Bureau rating
Excellent rating on TrustPilot
We're 100% Canadian
Toll-free number, email, and website support as well as an in-depth website FAQ section
Funds release options include direct bank deposit or Interac® Email Money Transfer (conditions apply).
Whether you are ready to start the application process or want more information, please visit our website. Let us show you why people continue to use us for short-term loans in Canada.