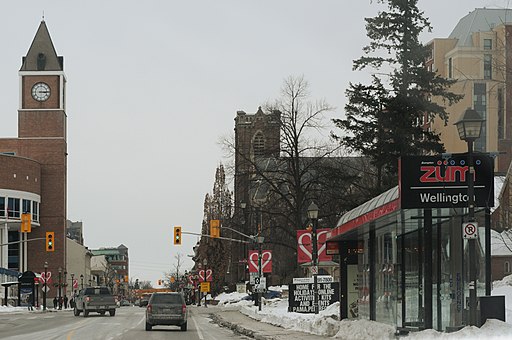 A Brampton payday loan can be an excellent option when you need money quickly. For some, it provides a lifeline when they don't have access to credit or they don't want to borrow from friends and family.
Nonetheless, this loan option isn't for everyone and certainly not for every use. As a rule, you should only use a Brampton payday loan for urgent, immediate cash flow issues. It is not meant to top up your bank account, because you don't handle your money well.
Additionally, a Brampton payday loan differs greatly from other forms of credit. Consequently, we're providing you with additional information so you understand your choices and whether one is right for you.
Paid Back Very Quickly
Compared to other credit forms, a Brampton payday loan is paid back much quicker. Additionally, you can't increase your loan or carry a balance like you can with some loans and credit cards. You receive a lump sum and must repay your loan before you can borrow again.
Moreover, you must repay your entire loan on your first payday after a full two-week pay cycle. In very special circumstances, you may have up to 62 days, but never more.
The Maximum Loan Amount is Small
The maximum, legally allowed payday loan in Canada is $1,500. However, Ontario has additional limitations to ensure you don't borrow more than you can afford.
In Ontario, you can only borrow a maximum of 50% of your previous month's income. Consequently, you may not qualify for the full $1,500 if you don't earn enough.
Additionally, it is up to the lender whether or not they'll grant you the maximum amount, even if your income supports it. At times, lenders offer less the first time you borrow to ensure you're dependable. Afterwards, you may qualify for a higher amount since you've developed a relationship with them.
Licensing Offers Protections
When shopping for a Brampton payday loan, you'll soon discover you have plenty of choices. However, not all lenders are licensed to lend in Ontario, even though they are legally required to do so.
This should be of great concern to you as licensing protects your consumer rights. Every licensed lender is government regulated and must follow the Payday Loan Act. This Act limits the type and amount of allowable fees and penalties, as well as required lender behaviours.
Additionally, a licensed lender must be transparent. They must reveal your costs to borrow upfront, before you provide your personal data. Keeping your data safe is obviously important since you may decide not use a particular lender. You can continue to shop and never need to worry about how a lender might use your sensitive data.
Licensed lenders must also provide clear, accurate information on their website and within your loan contract. If you're wondering whether a lender has a license, you can check on the Ontario Ministry of Government and Consumer Services website here.
Potential Issues with Unlicensed Lenders
Both the Ontario and Canadian governments warn against using unlicensed lenders for good reasons. These lenders can be scam artists only after your personal details so they can assume your identity to obtain illegal credit. It can take years to rectify the problem and the process is often very costly too.
Even if an unlicensed lender happens to actually grant you a loan, you are at their mercy when it comes to how they handle it. You don't have the consumer protections you do through a licensed lender. As a result, they could unnecessarily harass and intimidate and use illegal collection methods.
As well, unlicensed lenders may not reveal fees and penalties beforehand. Some even bury these costs within the fine print of their loan contract. Since fees and penalties aren't regulated, you could also pay open-ended charges which continually add to your debt. You probably won't have a way to lodge a complaint either. Most likely, the lender will just ignore you.
Some Lenders Consider Various Income Sources
The lion's share of lenders will only grant a Brampton payday loan to those with a regular job. That's unfortunate, since many people earn an income in other ways.
Fortunately, a few select lenders do consider income from other sources. If you're paid a steady income through direct deposit, you may be able to get a Brampton payday loan. Potential income sources include:
Several part-time jobs
Self-employment
Canada Child Benefit
Disability Tax Credit
Old Age Security
Canada Pension Plan
Private pension
Look for Multiple Customer Service Options
Regrettably, some payday loan lenders have tarnished the market. They're only interested in making a quick buck and they aren't concerned about their customers. Consequently, they offer very limited customer service.
As a rule, fly-by-night lenders only offer email contact. Either that, or you need to call a number without a guarantee you're dealing with someone in our province, or even our country.
Always choose a Canadian company with Ontario business hours. While you may not think you will ever need to reach out, if you do, you'll want the process to be simple. The lender should also offer other options including email, chat, website support and FAQ on their website.
Check Out Their Brand
Good lenders are proud of their long business history. It shows they're doing something right and provide both a valuable service and product. The longer a company has been lending, the more likely you are to be treated fairly.
Additionally, a good lender isn't afraid of scrutiny. They join consumer-recognized organizations such as the Better Business Bureau. They're eager to solve issues and put their reputation on the line to do so.
Good lenders also encourage customers to rate their performance and products on independent review sites such as TrustPilot. These websites don't edit or delete comments. Instead, potential clients can read what others have to say so they can make their own informed decision.
Finally, choose a lender that belongs to an industry group for short-term lenders in Canada. The largest is the Canadian Consumer Finance Association (CCFA), represents the majority of Canada's regulated providers.
In-Person or Online?
Many lenders only offer a Brampton payday loan if you apply in-person. Obviously, this is inconvenient as you must take time out of your day to get there, park, stand in line, and fill out paperwork.
Luckily, this isn't necessary today. Online payday loans are accessible at any time from any device. The process is much simpler too. A good lender offers an easy application form that normally takes less than 15-minutes to complete. Here are a few more reasons to consider an online Brampton payday loan over an in-person one.
Quick Decision
Once again, an online process is speedier than in-person. A good payday loan lender should send you their decision in minutes.
No Proof of Income
A good online lender offers digital income verification. There's no need to provide proof of income and you don't need to upload documents. Everything is handled safely and securely through authorized bank statements.
Digital Contract Signing
The best Brampton payday loan provides digital document signing. You never need to visit an office. The lender emails you your contract for review which you sign and return. This speeds the loan process up immensely and triggers funds release.
Fast Funds Release
The best Brampton lenders have money in your bank account within the hour when you sign during their business hours. Otherwise, you should receive your money the next business day, at the latest.
Do They Provide Their Qualification Requirements?
You'll soon discover that very few lenders provide you with their requirements upfront. This is regrettable, as there's no sense completing an application form if you can't possibly qualify. GoDay doesn't operate like that.
Get a Brampton Payday Loan Through GoDay
GoDay is a fully-transparent lender that values your time. Please review our basic requirements below:
Canadian resident
At least 18-years old
Permanent address
Active account with a Canadian financial institution with recent transactions
Steady income through employment, self-employment, Canada Child Benefit, Disability Tax Credit, Old Age Security, Canada Pension Plan, or Private pension
Valid email address
Active cellphone or home telephone number
Additional Benefits of Choosing GoDay
GoDay also offers an added incentive. If you apply through our company, we will automatically review your application to see if you qualify for an installment loan. This may be beneficial as these loans offer a longer repayment period and often better terms.
Here are a few other reasons you'll want to choose GoDay:
We're a licensed lender in Ontario
We've issued Canadian online payday loans since 2012
GoDay has been Better Business Bureau accredited since 2015
Almost 2,000 clients have rated us on TrustPilot
We're 100% Canadian owned and operated – email, chat, website support and website FAQ available and Ontario business hours
GoDay is fast – receive a decision in minutes and funds in a flash once you sign your loan contract digitally
Direct bank deposit or Interac® Email Money Transfer (conditions apply) available.
Whether you are ready to start the application process or want more information, please visit our website. Let us show you why so many Canadians choose GoDay for a Brampton payday loan.