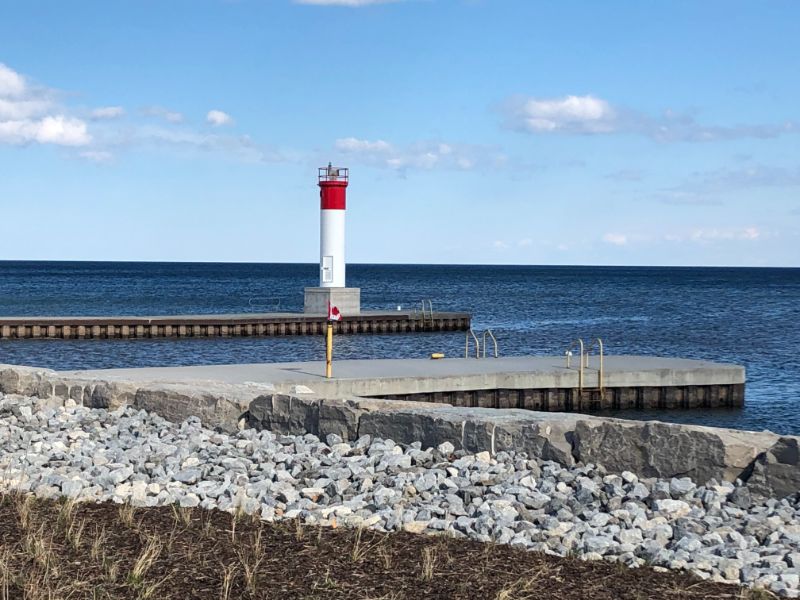 Oakville payday loans can be a good option when you choose the right lender and product. They are meant for urgent, immediate needs and can provide quick cash, but use them wisely. They are only intended to bridge a temporary cash flow gap, but not to top up your bank account constantly because you don't manage your money well.
Nonetheless, lenders and payday options abound. Consequently, you need to know what sets a good loan and good lender apart from the less desirable. If you're considering Oakville payday loans, here are 5 reasons why GoDay is your best choice.
Reason #1 – We Consider Various Income Sources
Many payday loan lenders will only consider granting you a loan if you work a regular job. However, GoDay realizes many people earn money in other ways. As a result, we consider income from various incomes, not just full-time employment.
Definitely fill out an application form if you fall into any of the following categories:
Full-time employment with wages paid by direct deposit
Several part-time jobs paying a regular wage paid by direct deposit
Earn a steady income through self-employment
Receive the Canada Child Benefit
Receive the Disability Tax Credit
Earn income through a private or government pension
It is important that your income is paid by direct deposit. We use electronic means to verify your income through your bank. Fortunately, this is a pretty standard practice today, so most people don't have a problem with this requirement.
If you meet one of these requirements, chances are you could qualify for one of our Oakville payday loans.
Reason #2 – We're a Licensed Ontario Lender
All payday loan lenders in Ontario should have a license, whether they operate in-person or online. Unfortunately, some companies ignore legalities, which can put you at-risk.
Potential Problems with Unlicensed Lenders
Both the Ontario and Canadian governments warn against using unlicensed lenders. The principle reason for this is that unlicensed lenders are often scam artists after your sensitive data. This can lead to identity theft and illegal credit opened under your name.
Furthermore, even if an unlicensed lender happens to issue a loan, you won't enjoy the Ontario and Canadian consumer protection laws. Should you have a problem with your loan or the lender, you're pretty much on your own.
Basically, the lender can handle your loan in whatever manner they see fit. They may employ illegal methods to collect loan payments, charge you exorbitant open-ended fees, penalties, and interest rates. Since you have no recourse, you could end up in a far worse financial situation quickly due to mounting charges.
Luckily, GoDay is a licensed Ontario lender. If you want to confirm this, you can do so on the Ontario Ministry of Government and Consumer Services here.
Licensing Offers Many Benefits
As a licensed lender, our behaviour and our Oakville payday loans have government oversight. The legal document we must follow in Ontario is the Payday Loan Act. This Act describes the precise obligations and restrictions for lenders issuing loans in our province.
For instance, the interest rates, fees, and penalties for Oakville payday loans are strictly controlled. This certainly isn't the case with unlicensed lenders.
As well, licensed lenders must be transparent when providing information to consumers. This includes revealing your cost to borrow, before asking for sensitive data. Some lenders need to ask your province of residence, since they lend in many regions. Otherwise, all personal data remains safe and secure should you decide to borrow elsewhere.
Here's an example of the first page you will see when you apply through GoDay. Once you choose Ontario as your province you can see the legally allowed maximum cost per $100 borrowed.
Additionally, as a licensed lender law prescribes how much we can lend a person. In Ontario, that maximum amount is 50% of the average of your last two pay periods, up to a maximum of $1,500. Government enacted this legislation to prevent consumers from borrowing more than they can afford.
Reason #3 – Simple Qualification Requirements
Besides the income source restriction some lenders use, you will also want to consider other factors. Some want to see a substantial income or impose a minimum credit score requirement.
Luckily, GoDay's basic qualification requirements for our Oakville payday loans are pretty straightforward. If you meet the following criteria, you have a good chance of qualifying:
Canadian resident
Over 18 years of age
Open bank account with a Canadian financial institution
Earn a steady income paid by direct deposit
Valid personal email account
Either a home or cell phone number
Reason #4 – Totally On-Line Process
Regrettably, many payday loan lenders still operate traditionally. They expect you to take time out of your busy day to visit their brick-and-mortar office. At GoDay, we do things differently.
We are an online lender and the entire loan process occurs online. This includes completing your application form. You can do so at any time of the day from any device connected to the internet.
Income verification is done electronically and GoDay won't even ask you to come into to sign your loan contract. Every is handled digitally, making the loan process quicker and simpler.
The Benefits of Online Oakville Payday Loans Through GoDay
If this is the first time you're considering an online loan, you may have reservations. That's understandable, but also an unfounded fear. GoDay has issued online loans to Ontarians since 2012. They're safe, secure, and extremely fast.
Here are a few more reasons why online loans through GoDay are your best choice:
Convenient – no office visits
Cost to borrow revealed upfront
Simplified application form – complete ours within 15 minutes
No uploading documents for proof of income
Encrypted data using the industry's best software
Decision within minutes
Digital document signing
Fast funds release – money in your bank account in less than 24 hours
If you have concerns about online security, we suggest you read this post. In many ways borrowing online is superior to in-person loans.
Reason #5 – We're an Ontario Lender
Certainly, many companies offer Oakville payday loans. However, many lenders aren't located in Ontario, never mind Canada. Clearly, this isn't ideal when you're looking for speed and good customer service.
Choosing a lender that lies outside of Ontario can lead to communication problems. For instance, many lenders rely on email alone. This may be fine when you have a general inquiry, but not when you have a pressing need.
Additionally, lenders that lie outside of Canada pose additional challenges. You may deal with long reply waits due to time zone differences or deal with someone that can't deliver the customer service Canadians expect. This can lead to unnecessary frustration and misunderstandings.
Fortunately, GoDay is 100% Canadian owned and operated. Our customer service representatives live in Ontario and understand Canadian business practices. However, we offer many other reasons why we do Oakville payday loans better.
GoDay Offers More
Being Canadian isn't the only reason you should choose GoDay. We also offer exceptional customer service and multiple ways to connect. Of course, we use email but we also offer a toll-free number and Ontario business hours.
As well, you can connect through chat or a website support ticket. We also have an in-depth FAQ section on our website with answers to commonly asked questions.
As a reputable, licensed lender, we are also committed to ethical lending practices. We belong to both the Better Business Bureau and the Canadian Consumer Finance Association (CCFA) which represents the majority of Canada's regulated payday loan lenders.
GoDay isn't afraid of scrutiny either. We have almost 2,000 reviews on the independent website TrustPilot. We invite you to find out how our customers rate our service and loan products.
Oakville Payday Loans through GoDay
Besides the information mentioned above, GoDay offers an added incentive to all applicants. When you apply for one of our Oakville payday loans, we automatically review your application to see if you qualify for an installment loan. This may be beneficial as these loans offer a longer repayment period and often better terms.
Here is a quick summary of what GoDay offers and why we're your best choice for Oakville payday loans:
Our loan process to 100% online, fast, and efficient
We're a licensed lender in Ontario, legally obligated to follow the Payday Loan Act and other provincial and federal consumer laws.
We've been lending to Oakville residents since 2012
We attained Better Business Bureau accreditation in 2015
Our overall rating on Trust Pilot is "Excellent"
Proud member of the Canadian Consumer Finance Association (CCFA)
100% Canadian owned and operated
Great customer service options including toll-free number, email, chat, and website support
Funds available by direct bank deposit or Interac® Email Money Transfer (conditions apply).
Whether you are ready to start the application process or want more information, please visit our website. We also offer quick tips when applying here.
Let us show you why so many Ontarians choose GoDay for their Oakville payday loans.