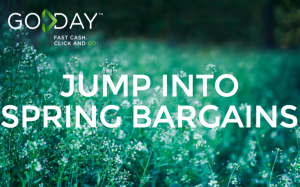 Now that spring is finally here, it is out with the old and in with the new when it comes to spring bargains. We can blame it on the nice weather, but spring is one of those times of the year where some of the best deals can be found, no matter what you're looking for. That is why we've created a go-to guide of items to look for when it comes to the best spring bargains.
Clothing
Right now is one of the best times for a closet purge. With the seasons changing that means that people are sifting through their winter gear and getting rid of what they didn't wear this past season and organizing all of their summer gear to get ready for the warmer weather. And with this entire closet clean out means that it's the perfect time to thrift shop for some new items if you're in the market to buy or why not try making some money by selling some of your items that you're looking to get rid of. Don't want to shop used? Not to worry, now is also a good time for shopping online or in stores as a lot of retail outlets are getting rid of their leftover winter merchandise.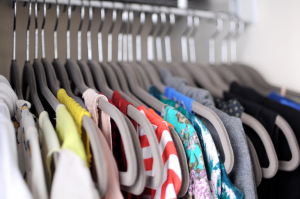 Photograph via Flickr
Garage Sales
Springtime is the most popular time for garage sales for the exact same reason we mentioned above and it's no surprise that any Saturday morning you can drive around and find garage sales. With the nicer weather comes people not just cleaning out their closets, but their entire homes. Spring is the most popular time of the year for the housing market if you're looking to list your home, so there is no surprise as to why spring-cleaning is such a common theme. When it comes to garage sales there is potential for some great bargains as people are looking to purge their items, but it's also all luck and finding what you need for the right price.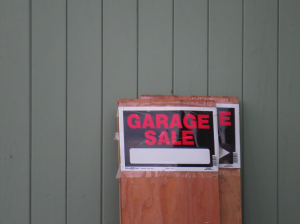 Photograph via Flickr
Farmers Markets
Something else you see bloom with spring is all of the neighbourhood farmers markets. Another weekend tradition for most is stopping by these local markets for fresh and local goods all at a great price. Depending on the farmers market you go to, it's very common to find many household items and accessories, and of course fresh produce and other delicious items like coffee, cheese, dips and sauces exclusive to markets and not available in regular grocery stores. Not only are you supporting local businesses but you're also usually getting a better deal then at the grocery store.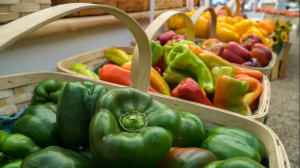 Photograph via Pixabay
It's not very common where you can get great deals and negotiate prices, but with these spring bargains you definitely can! What are your favourite spring deals? Let us know in the comment section below.