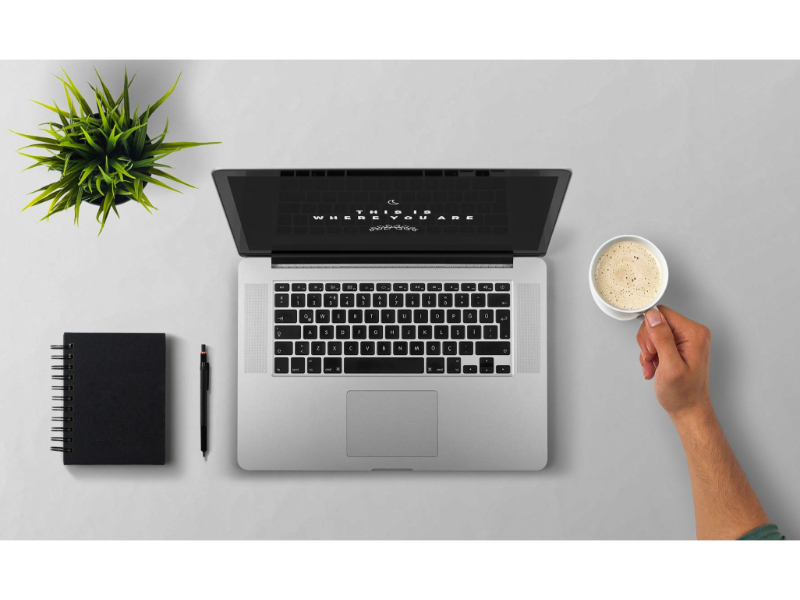 Online payday loans offer distinct benefits. However, they aren't for everyone. Sometimes they don't suit a person's needs or their financial situation. Conversely, they could be ideal.
Nonetheless, it is impossible to make an informed decision unless you understand how they work.
Luckily, this article provides you with an in-depth look into the workings of online payday loans. We'll also explore when they might be a good solution. Finally, we'll point out the most common reasons for their popularity.
As a bonus, we'll also share what sets a good payday loan lender apart from the less desirable.
How Online Payday Loans Work
Online payday loans can help you bridge a small-scale financial gap for the short-term. In Canada, the maximum payday loan amount through a licensed lender is $1,500.
However, lenders may not grant the full amount the first time you apply. Sometimes they will lend you less than maximum, because maximum loan amounts are often based on your income.
In most cases, you must repay your loan within weeks. Repayment is usually timed with your regular two-week pay cycle. This makes it easy for most people, because it is when they have money.
The entire process occurs online. There's no need to visit an office, even when it comes time to sign your loan documents. Most times, but not always, lenders won't check your credit due to the small loan amount.
However, tread carefully when you choose your lender. Canada has many, but they're certainly not the same.
Licensed vs. Unlicensed Lenders
You'll find many lenders for online payday loans in Canada. Some are licensed in your province and others aren't.
Steer away from any lender that allows more than one payday loan at a time. Also avoid any lender that's willing to lend you more than $1,500. These are not licensed lenders.
Both these scenarios may seem beneficial, put they aren't. You may find you don't have enough money to pay your normal expenses. Plus, you could end up with an unreasonable debt load that could lead to loan defaults. This will damage your credit making it very difficult to obtain get another loan.
Unlicensed lenders may also charge you extremely high fees if you don't meet your loan obligations. These fees may not be obvious in your loan documents either.
Since they aren't governed by provincial regulations, unlicensed lenders can charge you as much as they want. They can also ignore your complaints and you won't have a legal channel for recourse.
Conversely, licensed lenders are governed by strict provincial laws. These include interest, penalty, and maximum loan amount limitations. Typically, the maximum loan is limited to 50% of your take home pay. Licensed lenders must also reveal all fees and penalties upfront.
Possible Reasons to Choose Online Payday Loans
Payday loans offer temporary financial help to manage an urgent situation. They're not meant for shopping or taking a vacation. With the price of groceries today, you may need to use one to buy groceries until payday.
However, you could use one to fix your car. It could also provide funds if you miscalculated and a payment's coming out of your bank account before you get paid. You may also want to apply for an online payday loan if a friend or relative needs cash for an urgent situation.
Basically, if you have a pressing need and know you have money coming in soon, one of these loans could work for you.
Personal Reasons That Make Online Payday Loans Popular
Many people have personal reasons to apply for online payday loans. One might be suitable if you:
Are unable or unwilling to borrow from friends or family
Don't have access to credit
Have a credit card, but don't want to use it
Can't get a loan through your bank or credit union, because of the small amount
Already applied through a lender and were turned down
Practical Reasons That Make Online Payday Loans Popular
The following are additional reasons why online payday loans are so attractive to Canadians:
Convenience – Borrowing online eliminates the need to visit an office. You don't need to schedule an appointment or fill out tedious paperwork.
Apply from any device, any day of the week, at any time. Application forms are simple and straightforward.
Fees Revealed Upfront -If you choose a licensed lender (highly-recommended) you'll immediately know the costs associated with borrowing. They'll ask you for your region and apply the fees legally allowed in your jurisdiction.
More importantly, they won't ask for your personal information until after you've reviewed this information. If you don't like what they offer, you can look elsewhere and never worry about the safety of your private data.
Less Emphasis on Credit – As mentioned, lenders may not check your credit. However, always review the lender's website before you apply. Some may do a "hard inquiry" which appears on your credit file.
A good online lender often uses their own custom scorecard to determine whether they'll grant you a loan. If they do run a credit check they should use a soft inquiry which does not appear on your credit file.
Fast Decision – A good lender won't make you wait hours or days for approval.
A good licensed lender usually lets you know within minutes. They should also include all terms of the loan such as the interest rate and fees at this time.
Easy to Move Forward – If you agree with the terms, you shouldn't have to visit an office to sign your loan documents. A good online lender will forward them to you for a digital signature.
Fast Funds Release – Most people apply for online payday loans, because they need money quickly.
A good lender will usually have the money in your bank account within an hour. If you apply outside of business hours, you shouldn't have to wait more than a day.
Online Payday Loans With GoDay
Many lenders won't tell you what they expect from you when you apply. Either that or they hope you're desperate and won't read their terms and conditions too carefully.
GoDay considers this bad business and a waste of your valuable time. Good lenders don't hide behind legal jargon or overpromise. As a result, we're totally transparent and we're providing our requirements below:
At least 18 years of age
Canadian resident
Have a permanent address
Active bank account with a Canadian financial institution
You're paid regularly through direct deposit
Valid email
Active cellphone or home telephone number
Now that you know what we need from you, here's why you should choose GoDay for online payday loans:
We're a highly-experience Canadian lender – we've issued online payday loans for almost 10 years.
Our company was founded in Canada and 100% of our employees live and work here.
GoDay is a licensed payday loan lender in BC, AB, SK, MB, ON, NB, NS, and PEI.
We are a member in good standing with the Canadian Consumer Finance Association. This organization represents most of Canada's regulated providers of payday loans.
Our rating with the Better Business Bureau is A+.
We have over 1,400 customer reviews on TrustPilot with an overall rating of "Excellent"
Here's a brief recap of the benefits of our online payday loans:
We provide the estimated costs associated with your loan before you proceed to our application form.
Fill out our application in less than 15 minutes. It's simple and easy to understand.
Our Advanced Encryption Standard 128-bit encryption safeguards your personal identification information. We only use your data for loan purposes.
GoDay uses their own technique to assess your financial status. We don't rely heavily on your credit file.
If we do decide to review your credit, we use a soft credit inquiry that does not remain on your credit report.
We'll give you our decision within minutes and provide you with payment, fee, and repayment details immediately. You are under no obligation to accept our terms.
We're governed by payday loan legislation within your region which limits interest rates, fees, and penalties.
Some applicants may qualify for an installment loan instead of a payday loan. These offer greater repayment options and often lower interest rates.
If you accept our terms, you can sign your loan documents digitally.
You'll have money in your bank account in as little as one hour and usually no later than one day.
In some cases, you can receive your money through an Interac® Email Money Transfer instead of a bank deposit.
GoDay offers outstanding customer service. Contact us through our toll-free 1-888 number, email, or our website. We also have an in-depth online FAQ section on our website that can help you.
We keep things simple and don't hide information from you. If you need help or don't understand something, contact us. We're here for you.
Whether you are ready to start the application process or want more information, please visit our website. We also offer more information on Canadian payday loans here. Let us show you why GoDay offers the best online payday loans in Canada.