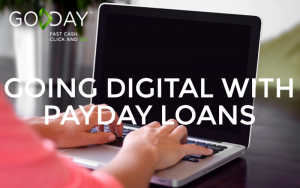 Digital payday loans offer speed and convenience. Why walk into a store when you can get the cash you need delivered to you in as little as an hour?  
However, the online lending space is tricky to navigate. First, you search reviews. Then you look for payday loans that suit your life. Finally, you try to zero in on a resourceful and reputable company. That isn't always easy. Nonetheless, it is imperative when it comes to your money and your financial wellness.
Changing Market for Online Payday Loans
One of the first online payday loan retailers was Wonga.com, launched in 2007 in the UK. It was also the first online lender to allow customers to borrow cash within minutes through a mobile device.  Wonga entered the Canadian market in October 2011. However, they officially closed in Canada as of May 2016.
So what does this mean for current Wonga Canada customers and other users of the online lending system? Current Wonga Canada customers can still log in to manage their accounts, but will not be able to receive additional funding. So where can Canadians borrow now?.
GoDay Closes Market Gap
GoDay is an online lender that can help you. We've offered them since 2012 in Canada and we're here for you now.
Our system invites applications 24/7 and provides very quick decisions through our secure online process. We also have great customer service if you need help along the way.  For those who are looking for a quick, easy solution, our short-term cash-flow products can help get you back on track.
With transparency and security top of mind, we disclose all fees up-front. Unlike many online lenders, we do not exist in cyberspace alone. We are staffed by real people who are happy to answer any questions or concerns you may have along the way and have physical offices in both Toronto, Ontario, and Vancouver, British Columbia.
Canadian Payday Loans
The short-term loan industry is highly-regulated and rules vary between countries. Fortunately, GoDay is a 100% Canadian company, born and built in Ontario. We know the Canadian financial market and we're compliant with provincial loan regulations. You're protected legally with every cash advance. Our customer service representatives are available to answer any questions you may have with respect to your privacy, your obligations, and your rights.
GoDay is also an Accredited Business through the Better Business Bureau. 
Short-term loans, payday loans, cash advances, no matter what you call them, GoDay is available online through any device if you need help bridging a financial gap. If you want to know how far they've come, check what they offer now.