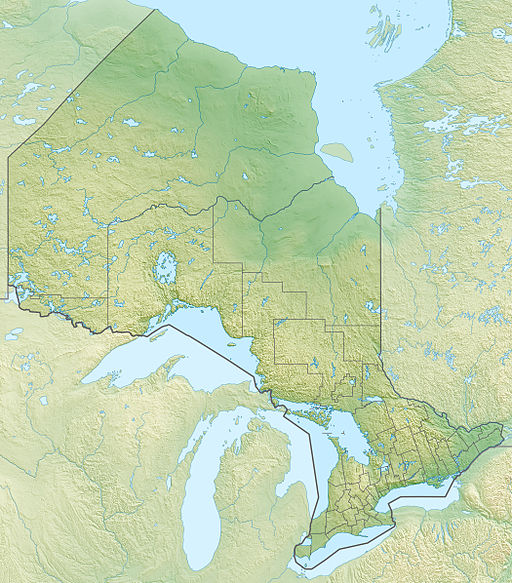 Online payday loans in Ontario fill a gap in the lending market. Many people don't have access to credit cards or a line of credit. Additionally, most people don't want to borrow from family or friends, unless they absolutely have to.
However, payday loan lenders and the loans themselves can vary greatly. On the surface they may seem to offer the same service and product, but that's not necessarily true.
As a result, we're providing you with information regarding when online payday loans in Ontario might be suitable. We're also providing you with tips to help you quickly access the best online payday loans in Ontario. Finally, we'll discuss what to look for in a good lender so you have the best experience.
Online Payday Loans in Ontario Are Meant for Urgent Needs
Online payday loans in Ontario should be easy to access. Nonetheless, this doesn't mean you should use them often or for any reason. They are more costly than other credit products and must be repaid quickly.
Just to clarify, payday loans aren't meant to top up your bank account, because you're unable to manage your finances. However, they can provide quick cash if you have an urgent, immediate need.
Here are just a few legitimate reasons for considering payday loans in Ontario.
Unable or unwilling to access money through other credit products or your friends or family
Means to repay your loan when you receive income, but need money now
Vehicle broke down and you need it earn money
Offered a new job, but need equipment before you can start
Need to replace or repair an appliance
Close friend or relative needs to deal with an emergency
Basically, if you need to handle an urgent need, online payday loans in Ontario could be ideal.
Payday Loans Are Repaid Quickly
Online payday loans in Ontario offer a set amount. You can't run up a balance or ask for extra money once the lender has approved your loan. You must pay off your initial loan first.
The maximum, legally-permitted loan amount in Ontario is $1,500. However, Ontario has another restriction. You can only borrow 50% of your previous month average payroll to ensure you have enough money to meet your normal expenses.
Additionally, payday loans are paid back quickly. Typically, this occurs on your first payday after a full two-week pay cycle. If you are a frequent borrower, the lender may set up your loan under an extended payment plan. However, extended certainly doesn't mean months or years. At the most, it is two or three pay periods.
This is an important consideration when you choose a payday loan. Your payment will come out of your bank account quickly. If you don't have the funds to repay, you could pay substantially more, especially through some lenders.
Licensing is Important
Every payday loan lender in Ontario, whether online or in-person, should have a payday loan license. Regrettably, some online lenders don't follow provincial requirements.
Consequently, they don't have a license and aren't governed by federal and provincial consumer laws. This increases your risk drastically and could lead to many negative consequences.
One of the most important considerations are the fees, penalties, and interest rates an unlicensed lender may charge. Since they aren't regulated, they may be ongoing late fees, extremely high penalties, and unreasonable interest charges.
Conversely, the fees, penalties, and interest rates of licensed lenders are restricted. Licensed lenders must also follow the Payday Loans Act, which describes borrower's rights and remedies and the complaint process.
Transparent Cost to Borrow
Licensed lenders must be transparent and must reveal your cost to borrow before you provide your personal information. The only information they need from you is your province of residence, as fees vary by region.
They are also held accountable for their actions and can be fined or even lose their license if they do not behave ethically. You can check whether a lender has an Ontario payday loan license here.
If the lender starts asking you for your SIN number or banking details beforehand, they aren't licensed or trustworthy. They're hoping to scam you or steal your data.
Should they actually grant you a loan, you will pay more than you should. This is especially true if you don't meet your loan obligations due to their open-ended fees and steep penalties.
Online Security is Critical
There are many other reasons not to choose an unlicensed lender. The Government of Canada and provincial authorities warn against using them due to data security issues.
You could become involved in a scam which can lead to identity theft. If your identity isn't stolen, your data won't be encrypted and might even be sold.
Licensed lenders must follow the latest data security protocols and use industry-level software. They must also publish a Privacy Statement which specifically describes how they can and cannot use your data.
If you're concerned about online payday loans in Ontario, please check out this post. Applying online can offer security benefits, if you choose a good, licensed lender.
If It Sounds Too Good to Be True, It Probably Is
Online payday loans in Ontario attract those who need money quickly. Nonetheless, you shouldn't believe everything unlicensed lenders put on their websites or within their ads.
As mentioned, scammers and unlicensed lenders want you to choose their service. They may entice you with words that make it sound like you will definitely be approved, no matter your financial situation. This should set off alarm bells immediately.
No legitimate lender will issue you a payday loan unless they know you have the means to repay. Lenders that issue payday loans without checking you out either want your personal information or they're hoping you'll default on your loan.
If this occurs, you could easily find your in a terrible financial situation due to their high fees and penalties. Plus, you may be bullied and harassed when they come after you for their money.
How Quick is Quick?
Online payday loans in Ontario can be very quick if you choose a trustworthy licensed lender. However, even amongst licensed lenders, some are better than others.
Does the lender have a simplified application form that you can complete in less than 15 minutes? Or are they asking you for where you worked, banked, and lived five years ago?
Does the lender tell you how long it will take to get a decision? Or do you have guess?
What about their funds release timeline? Will you get your money quickly after you sign your loan contract? Or will you have to wait days or weeks? If the lender doesn't provide this information, look elsewhere.
Finally, check how the lender handles repayment. Is it simple and automatic, or will you need to take time out of your busy day to send an e-transfer?
Online Payday Loans in Ontario Through GoDay
Not that you've read what to look for, we'll explain why GoDay is your best choice for quick access to online payday loans in Ontario. We're not tooting our horn, but we believe you will quickly see why borrowing through our company makes sense. Here's what we offer:
Applications accepted 24/7
Simplified form that takes less than 15-minutes to complete
Applicants automatically screened for an installment loan with greater flexibility and better terms, when they apply for a payday loan
Founded in Canada and still 100% owned and operated. Our customer service representatives live and work here.
Licensed payday loan lender in Ontario
We've issued loans in Ontario since 2012
Fast funds release – if you sign your loan contract within business hours, you could have funds within an hour
We're an ethical lender and member of the Canadian Consumer Finance Association, representing most payday loan lenders in Ontario
We have a Better Business Bureau rating of A+
TrustPilot ranks us "Excellent" based on over 1,400 customer reviews
We offer multiple customer service options including a toll-free number, email, and website. Check out our in-depth online FAQ section too.
Our Requirements
GoDay realizes your time is valuable. Consequently, we're providing you with our requirements for online payday loans in Ontario:
Canadian resident
At least 18 years of age
Permanent address
Active account with a Canadian financial institution showing recent transactions
Paid a steady income through direct deposit (we consider income sources other than regular employment including pensions, self-employment, and more)
Valid email address
Active cellphone or home telephone number
Whether you are ready to start the application process or want more information, please visit our website. GoDay provides quick access to online payday loans in Ontario, without the hassle.