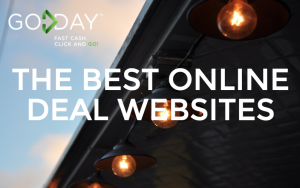 We've previously discussed how to limit your online shopping, but if you're going to online shop, you might as well get the best online deal with websites that have different sales, discounts and even cash back options. That's why we've created a list of the best online deal websites, so when you are shopping, you can get the best bang for your buck.
RedFlagDeals™ is an online promotions and shopping forum for Canadians. They publish thousands of deals and coupons across more than 70 categories, and there are new deals popping up daily. The company has full-time staff dedicated to finding deals, coupons and freebies for you to enjoy! You can sign up for their promotional emails to receive current deals based on your location. Red Flag Deals also has a cashback option giving RedFlagDeals™ members a rebate service they can take advantage of when they make particular online purchases.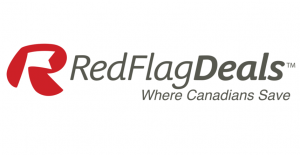 Photograph via RedFlagDeals™
Groupon offers consumers a variety of unbeatable deals all over the world. Launched in 2008, and operating in over 45 countries, Groupon is a an e-commerce marketplace that connects subscribers with local merchants by offering shoppers the opportunity to discover local deals, travel and vacations, along with a selection of electronics, fashion, home furnishings and more. Looking for a fun activity to do or a place to eat? Make sure to check Groupon first before paying full price.

Photograph via Logo Database
Checkout 51 helps you save money on the brands you love. With deals changing weekly, Checkout 51 offers the new way of using coupons through both online and mobile. All you have to do is pick the items you like from the selection of popular grocery items, purchase them at any store, and upload a photo of your receipt. When your account reaches $20, Checkout 51 will send you a cheque.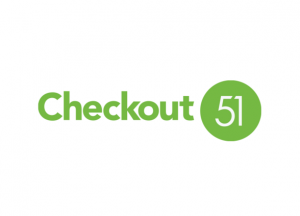 Photograph via Checkout 51
By providing shoppers with hundreds of discounts and deals, RetailMeNot, Inc. is one of the world's largest digital forums for retail offers. With coupon codes available for each deal, these offers can change daily based on popularity and location. With discussion forums available for each deal, you can see direct feedback about what other shoppers have to say.

Photograph via RetailMeNot, Inc.
Ebates is one of the original cash back shopping sites that was founded in 1998 and expanded into Canada in 2012. There are over 500 online retailers that offer cash back along with deals and discounts to its members, it's just like shopping online at your favourite retailers but gaining a percentage of your purchase back in cheque form. With Ebates you can also donate your cash back to a charity or get it transferred to your PayPal account. No charges, forms or transferring of miles are needed with Ebates, so if you're going to shop online we recommend doing it here.

Photograph via Ebates.ca
Do you have a favourite online deal website? Let us know in the comment section below which one and why?