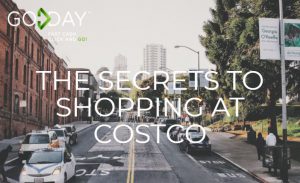 Bulk retailers like Costco are known for offering a big selection of bulk-size groceries and household goods at cheaper or discounted prices. And people are definitely drawn to buying in bulk as Costco boasts 84 million card-carrying members worldwide. So what is it about Costco that shoppers love so much? We break down the secrets to shopping at Costco and how it can help you get the best bang for your buck.
Stock up on Kirkland items
We've talked to you before about brand names versus the generic labels. And the Kirkland name you see all over the store is Costco's in-house brand. There are rumours that the Kirkland brand is made by the same big names that make a lot of our other food and household items, meaning the quality check holds up. Not to mention there is usually a significant price difference between the Kirkland generic brand, especially when buying a massive quantity of product.
Stop by the pharmacy
Another "known" fact about shopping at Costco is how much cheaper pharmaceutical items are. According to Business Insider, Costco sells the most inexpensive pharmacy prescription drugs, with other pharmacies charging up to 447% more for the same drugs. And this includes everything from daily vitamins to products like cold and allergy medicine.
Return policy
Is there anything better as a consumer than a store that has a good return policy? Well Costco's is definitely generous. Like any other store, as long as you have your receipt Costco will return your product. There are a few exceptions, but according to their website, "we guarantee your satisfaction with every product we sell and will refund your purchase price". And what shopper's love about this is there is no timeline on this.
Gift Cards
Not only do Costco locations sell restaurant gift cards, movie ticket packages, and other deals that allow you to get Costco-style discounts at local retailers. These are great for gifts and can usually find them around the holidays. But besides purchasing gift cards, another Costco secret is you do not have to be a Costco member to use a Costco Cash Card, but non-members must register for a one-day shopping pass at the Membership Counter to access the warehouse. According to Costco's website, you must be a Costco member to purchase these Costco Cash Cards (online or at the warehouse), but members and non-members may use the Costco Cash Cards to shop at any Costco location in Canada and online on Costco.ca.
We believe this is a truly special opportunity, save yourself the membership fees but yet take advantage of the Costco discounts.   Do you believe you know a Costco member that would pick up a cash card for you next time they're in the store?  This is a great way to take advantage of the savings while reducing the need for membership – win-win!
Gas
Another fun fact about Costco (and we're not sure if this is everywhere but definitely in Ontario) is to visit a Costco location that also has a gas station, as you will find discounted prices, at least by a few cents at the pump as well!
Movie Tickets
Many Costco stores offer Cineplex Movie and Concession Packages – $10.99 for kids and $25.99 for adults.  The kid's package includes one kid's popcorn with a drink and candy, the adult package includes two adult passes, one popcorn, and two drinks.  Although watching content at home may be more cost-effective, $25.99 for two, or even $36.98 for a group of three (one kid pass) is a cost-effective way to have a fun night out!  If you decide to swing by your local Costco store to pick some up, be sure to have a date in mind to use them.  Did you know that in the US, according to an article by CNBC, almost $3 Billion worth of gift cards go unused every year?  There is no room in a budget for unused gift cards – if you're going to take advantage of this deal at Costco, make sure you have a date in mind or are a regular customer at your local Cineplex Movie Theater.
Appliances
Expensive purchases that you need to save up for.  Costco offers the opportunity to purchase single appliances or packages at a discount.  If you're in need of a few major appliances, check out the package deals like the one below.  But beware, buying new can be expensive and buying multiple appliances at once can really drain your rainy day fund.  If you need to top up your rainy-day fund until your next pay date, set up an account with GoDay.ca where you can apply for an online payday loan – a solution to bridge the gap and help you keep your household on track.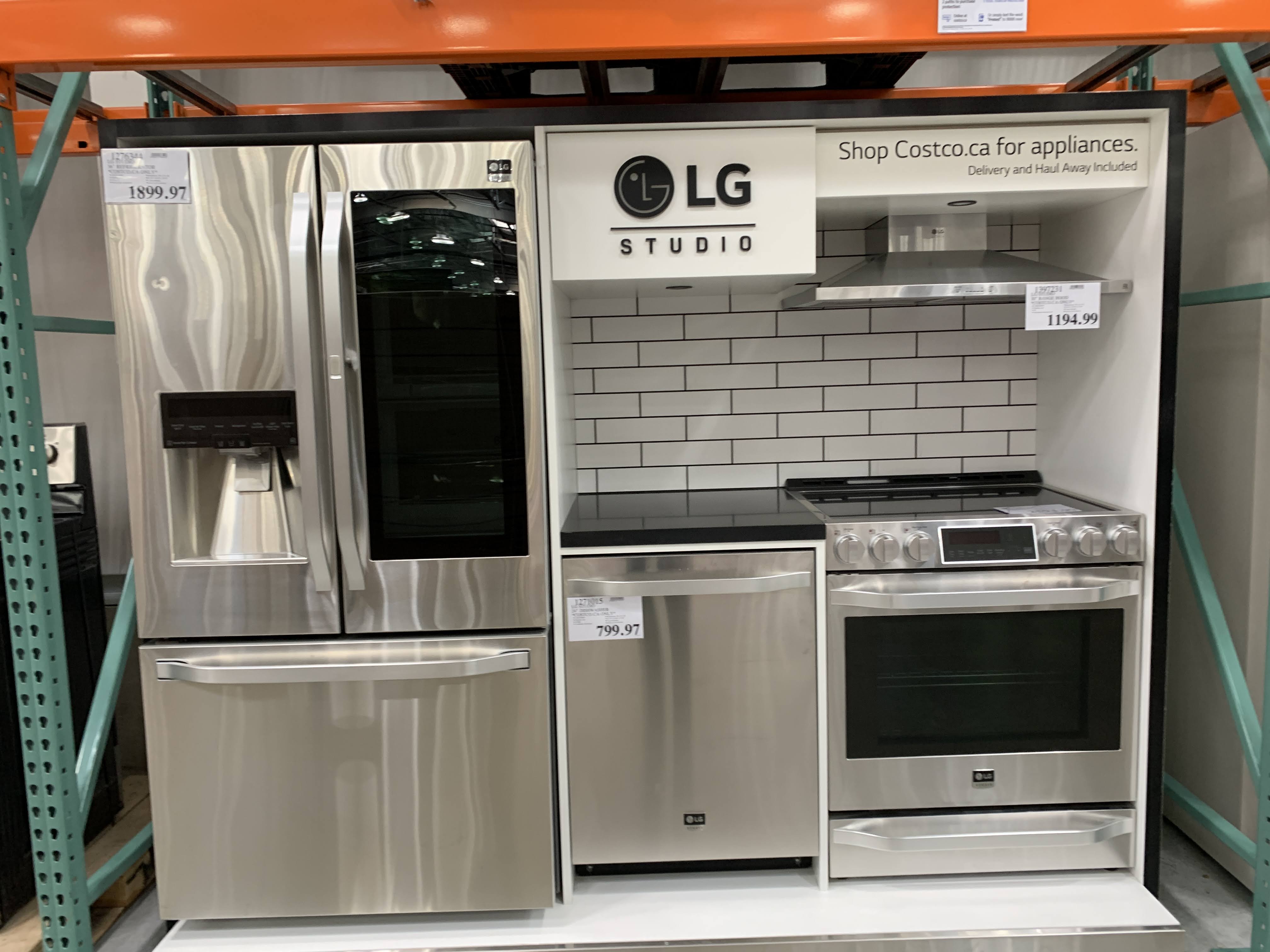 What are your favourite tips and tricks? Let us know in the comment section below.