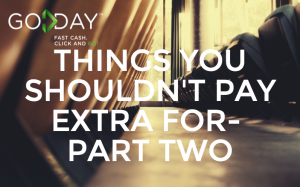 In this two-part series, we previously gave you part one on things you shouldn't pay extra for and have come up with more things to add to that list. We're all about smart money at GoDay, so here are a few other things to avoid paying extra for.
Movies
When was the last time you went to the movies? We're not saying to avoid the theater all together but between the movie, upgrade for 3D and the popcorn going to the movies can cost you a hefty penny. So why pay extra when you can enjoy the same thing without the expense? Choose your movie times wisely as there are such things as "cheap night". See the latest movies for a discounted price by finding out what night of the week these deals are offered. Want to see the latest flicks from the comfort of your own home? There are many streaming services with monthly subscriptions like Netflix and Hulu that feature some of the latest flicks for the same price as one movie in the theater.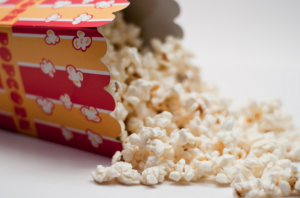 Photograph via Flickr
Airlines
Everything from food and drinks to extra legroom, it's common knowledge that once you step into the airport everything gets more expensive. The best way to avoid these costs is to be prepared. Not checking baggage and bringing a carry-on or bringing snacks with you to tie you over, you're already saving! Check with your flight to see if they offer complimentary snacks and beverages, as this is very common on certain flights. You can also bring sealed snacks in your carry-on to avoid buying food in the airport or on the plane, but of course, do not bring liquids, as those will get taken away. Especially when you're traveling, it's a costly expense so why pay more than you already are?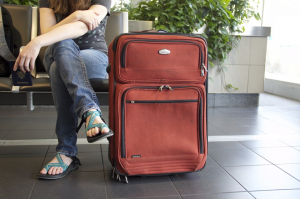 Photograph via Pixabay
Fitness
As much as we would all love a personal trainer to get us into the best shape, fitness can come with a price tag. There are many things you can do right in your own home that can help you stay fit without the fees. If you live in a condo, majority of condos these days have gyms for building use, so why not take advantage of it? Not only are there monthly costs associated with gym memberships but a lot of places also include registration and member fees that you can avoid by finding great workouts online through videos. You can also do your research on many smaller, local fitness locations as they may offer free trials or special first-time user specials which can be a great deal for more than just a gym, but also classes like yoga and boot camp too.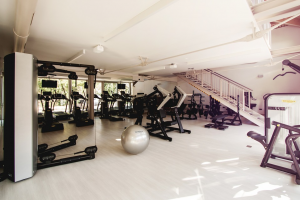 Photograph via Pixabay
Sides
Sides at a restaurant are one of the most common things that people get charged extra for, and most of the time as the consumer you don't realize there is a charge for. That second beverage, the side of guacamole, or even if you're trying to choose the healthier option at restaurants to substitute from fries, these are all common items that can rack up your bill. Make sure you read the fine print before ordering or clarify with your server to see what the restaurants policy is on things like free refills to make sure you're not getting stuck with the extra charges.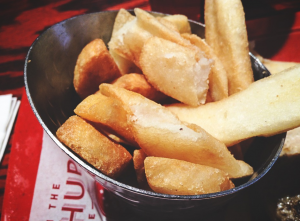 Photograph via Pixabay
We all have them, what is the one thing you don't like paying extra for? Let us know in the comment section below.