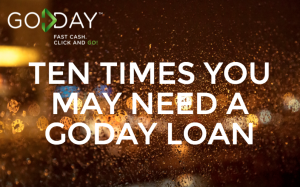 There are many reasons why people get a payday or short term loan. And we always encourage those to only get a loan if there is a reason such as financial restrictions. We all need help bridging the gap from time to time, and that's why there's GoDay. We rounded up ten times you may need a GoDay loan, but remember when you apply for a loan, you do not have to tell us what you're using your funds for, and by law (in Ontario), the lender cannot ask. Your finances are your business.
New Job:

You've landed a great new job, but now it's time to get the wardrobe to match. No problem, we give you enough to look the part and can help you get by since sometimes those first paycheques can take a bit longer than expected when starting somewhere new.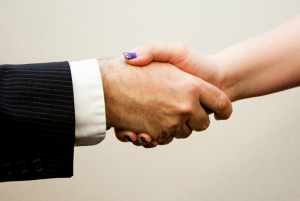 Photograph via Flickr
Car Troubles:
They happen. And it's usually at the worst time. The mechanic tells you it will be a few days, plus cost you a hefty penny. Don't worry, we've prepared you for what to do in case of an emergency, and we are available via smartphone, so you can apply even while you're waiting at the auto shop!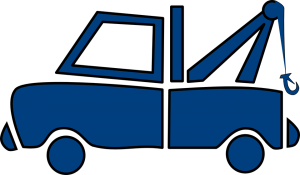 Photograph via Pixabay
Vacation:
We all could use one. Are your friends going on a group trip together? Or are you just looking to get away? No matter the reason, we've given you our best travel tips and how to save on travel insurance so go enjoy some sunshine.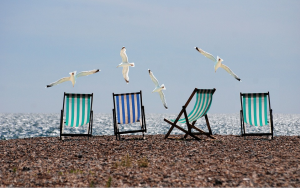 Photograph via Pixabay
Christmas, Valentine's Day, birthday's, you name the occasion and we're available. Applications are accepted and processed instantly by our automated system 24/7, and should we need any additional information from you, our system will let you know and we'll be in touch promptly by phone or email. If approved, we will use the industry's fastest tools to transfer your loan as soon as possible so you don't to miss out on that special occasion.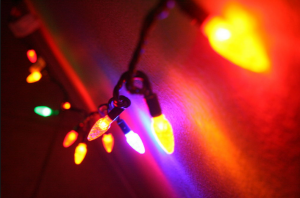 Photograph via Wikimedia
Bills:
Everyone pays them, and sometimes they can come out of your account faster than you've budgeted for. And if avoided, it is very common for agencies and debt collectors to start sending notices and making phone calls causing financial stress. By not paying your bills, this can drastically affect your credit.These every day, yet mandatory expenses, can add up quickly and a GoDay loan can help make sure these bills are paid on time with our same day cash process.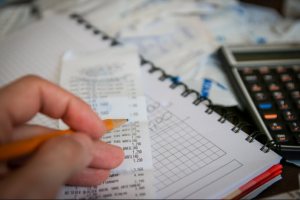 Photograph via Pixabay
Rent:
Rent can be is another one of those bills that you always feel you just paid, yet each month it comes quicker than you can remember. And if you don't have the funds available you accounts can go into overdraft causing even more financial stress. A payday loan should help alleviate your financial stress, not add to it. That's why it's so important to borrow from a lender you can truly trust.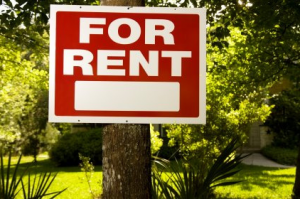 Photograph via Flickr
Bank Loans:
Haven't been approved for a bank loan? No problem, GoDay does take your credit history into account but does not do a credit check. Bank loans can also take a long time to process, where payday loans with GoDay in Canada can be delivered in as little as one hour.

Photograph via Flickr
Illness:
Whether it's a loved one or a pet, unexpected health issues can happen to anyone. And depending on your insurance coverage, everything from medicine, treatments, appointments and medical supplies can start to add up quickly. There are no hidden fees with GoDay, so you'll know exactly what you're getting and can focus on getting healthy again.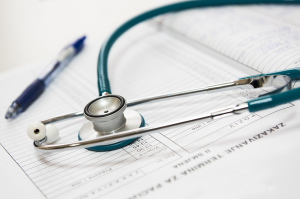 Photograph via Pixabay
Moving:
Moving can be more expensive than you can realize. From renting the truck and movers, paying for gas, buying items for the new place, paying to have cleaners for the old place, the list goes on. Moving can be a stressful experience on its own, don't let these unexpected expenses catch you off guard.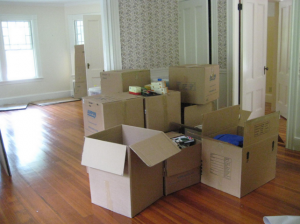 Photograph via Flickr
Home Renovations:
Your home is an investment, and there are many unexpected things that can happen over time. Anything from a leaky faucet to a flooded basement can cause some serious damage and your home insurance may not be able to cover the full amount. GoDay makes it as simple as possible in times of need with 24/7 decisions, cash in as little as one hour and no paperwork needed to be faxed.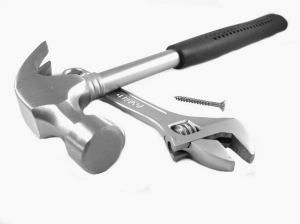 Photograph via Pixabay
There are plenty of other reasons why people get a GoDay loan, and remember that every one of our team members is available to help along the way. No question or concern is too large.