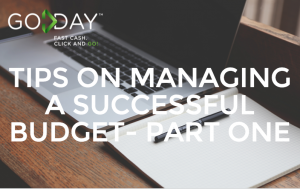 At GoDay, we're all about smart money, which is why we want to give you the tools necessary to make the best financial decisions possible. This is why we've created part one of our tips and tricks list on managing a successful budget to make sure you're making the best decisions when it comes to your finances. In this part one of two series, we'll get you started with the first steps you will need to take to get your expenses in order.
Track Spending

The first step in managing any successful budget is knowing what is going in and how much is going out. Creating a tracking sheet of essential expenses can help show you how to allocate funds, after all, expenses are paid. And as always, make sure you're always checking your bank accounts, including credit cards regularly, as this is also a way to track down where those dollars are ending up. So how do you track your spending?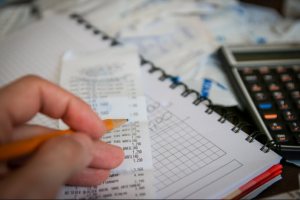 Photograph via Pixabay
Spending Journal
We've already given you the reasons as to why you should be keeping a spending journal because everyone has a different way of how they like to manage their finances. Are you a mobile tracker? Or do you save your receipts? By finding the best fit for you, a spending journal can help not only track your spending but show you where you can save money and cut back on expenses. It is through monitoring your funds a spending journal will be able to keep tabs on your spending and help simplify your expenses.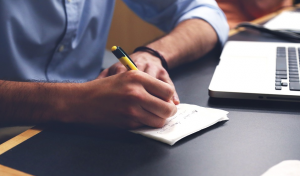 Photograph via Pixabay
Automate
Knowing that your bills and payments are going to come out on the same day of every month, making it a regular habit can make your budgeting a lot easier. Because you know that money is going to come out or be charged to your accounts means that you're accountable for making sure that you're able to make the payments required or you will have to pay (literally) the consequences. Don't get caught with overdraft fees or insufficient funds, because that is another one of those things you shouldn't pay extra for. Set up with your bank a separate account for your bills and charges that way you know how much to set aside each month for these expenses. Not to mention that once you get into a routine of setting this money aside, making bill payments becomes hassle free and a huge financial stress relief.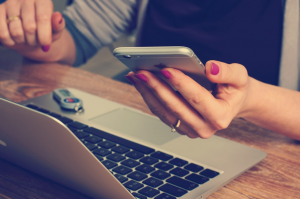 Photograph via Pixabay
What were the first steps you took when getting your finances in order? Let us know in the comment section below.