GoDay.ca | Payday Loans Online
Have you applied for a short term loan in a store before, but never online? Do you have questions, or wonder what the process is like?  If so, we're going to take you, step-by-step, what the application process looks like for a new customer so there will be no guess-work or mystery.
Step 1: Visit our website at https://goday.ca/
Step 2: A pop-up window will appear with a map of our beautiful country. Select the province you're in and click GO.
(sorry – we are only licensed in Ontario & British Columbia at this time!)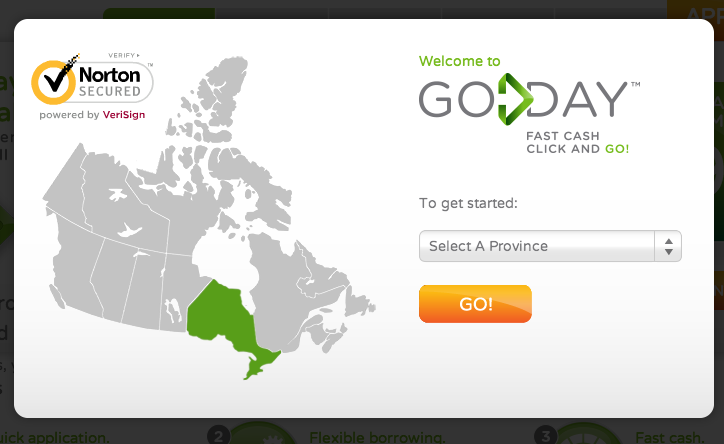 Step 3: Here's our homepage. Isn't it be-e-a-utiful? When you're ready, hit the APPLY NOW button at the top right of the screen. This will bring you to our loan application page.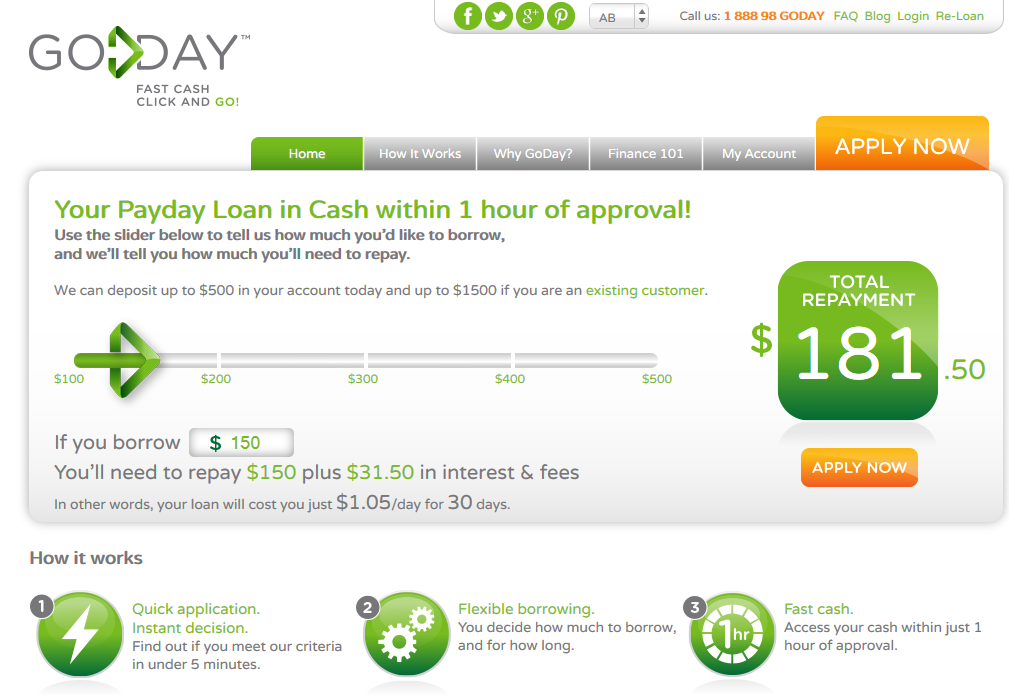 Step 4: This is the fun part. Use our interactive slider to figure out how much you'll have to repay for how much you need to borrow. Here, we set it at $300. Remember, first-time applicants with GoDay.ca are eligible for up to $500. After we've developed a fantastic relationship, we can increase the amount to $1500.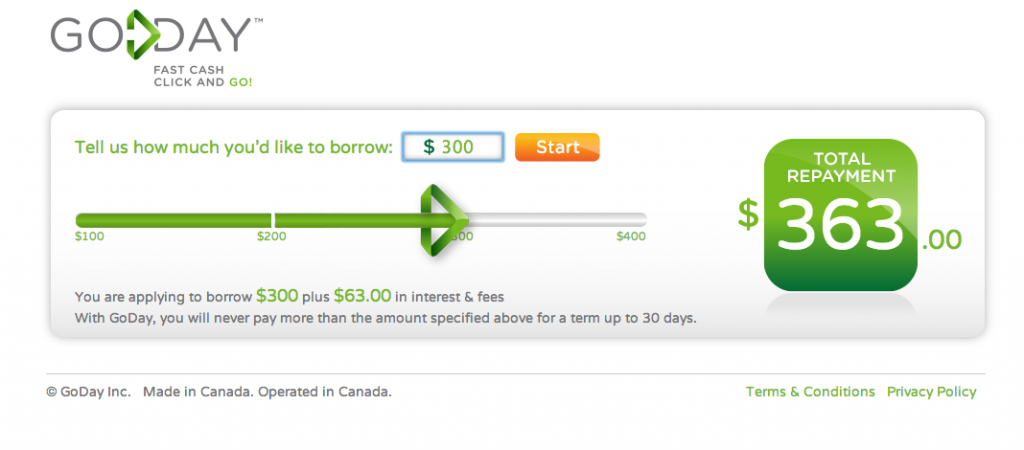 Step 5: When you're ready, hit the orange START button and you'll notice a fill-able application form drop down. Fill out the requested information & should you have questions, you can Live Chat with our customer service representatives right from that page!
Additionally, now's your chance to join our social media community & get special offers and discount! (Like us on Facebook here!).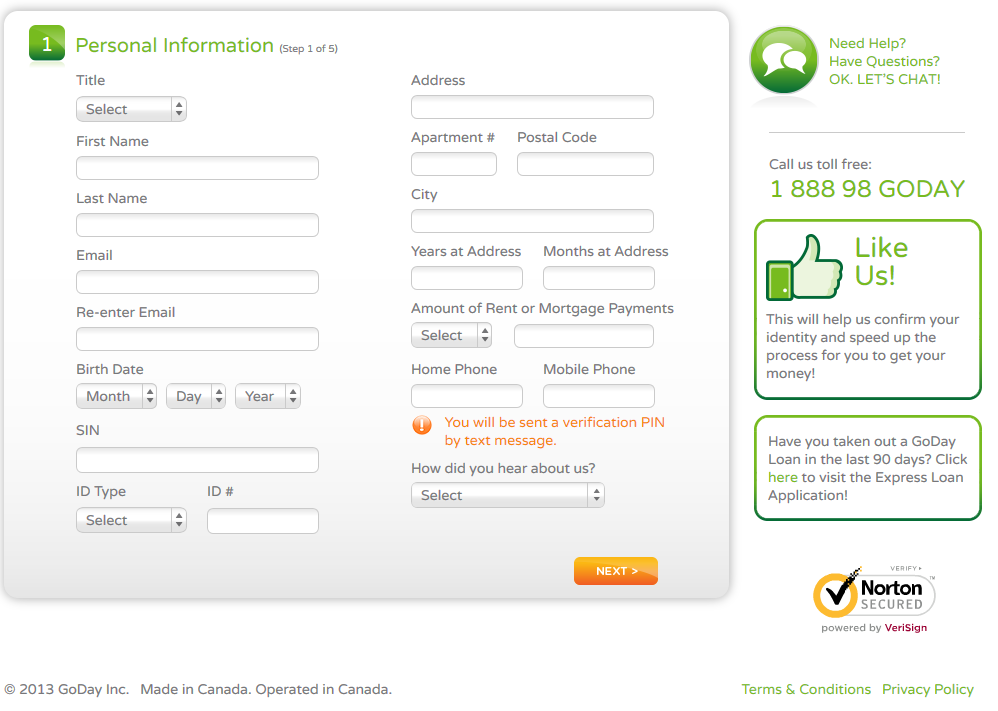 Step 6: Once you're done filling in your info, you'll get an on-screen message, in addition to an email, so make sure you check. If you've been denied, you'll also get an email. If you've been approved, we may ask you to submit any additional required documents. Don't worry, it won't take us long, so don't get too comfortable anywhere!
Step 7: Cha-ching! You should see your funds in your bank account in as little as one hour from approval! We've got to warn you, though. When you get a short term loan from GoDay.ca, you run the risk of being super giddy, kind of like this:
…and that's totally okay.
Returning customers have it SUPER easy. Once you've applied, borrowed and repaid once, you can do it again in even shorter time! Remember, returning customers can be eligible for an even larger loan, depending on their income & repayment history (up to a total of $1500).
So, think you're ready?