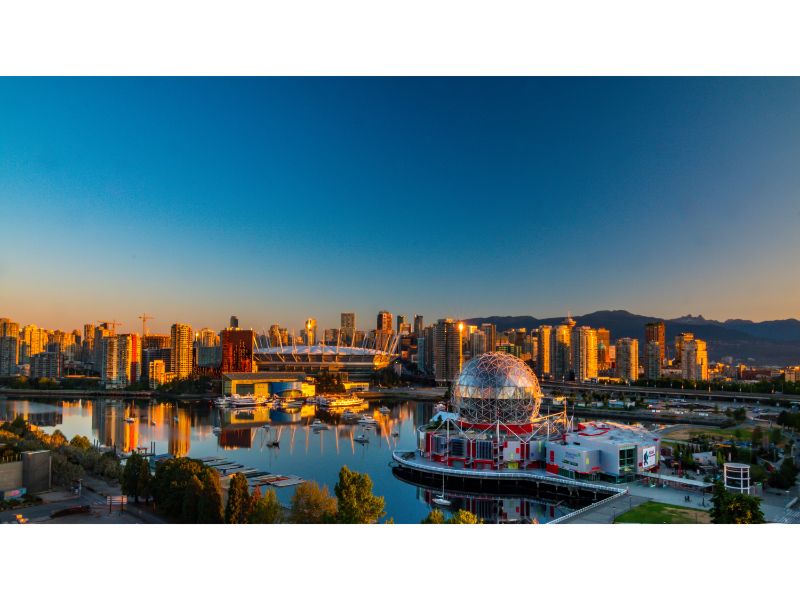 You may have heard that Vancouver payday loans are an option when you need money quickly, but do you know how they work?
Yes, they can be a good solution if you can't borrow from friends, family, or your bank. You can also use one if you can't or don't want to borrow against a credit card.
However, there's much more to know about Vancouver payday loans if you want to make an informed decision. Consequently, we're providing you with the basics so you understand when and if they might be a good option for you. You can also find additional information here.
How Much Can You Borrow?
Vancouver payday loans, or cash advances, are a type of unsecured loan. Unsecured refers to the fact that you do not need to guarantee what you borrow by putting up collateral such as a car or a home.
In Canada, the maximum allowable payday loan amount is $1,500. However, British Columbia legislation imposes a maximum of half of the average of your last two payroll deposits. This ensures you retain sufficient income to meet your normal needs.
Even if your income surpasses this restriction, a lender may not grant you the entire amount if it is your first time borrowing from them. Of course, once you've repaid your first loan the chances of obtaining a higher amount improves. A common first loan amount is $500.
Do You Need to Be Employed?
Most lenders do make this a requirement. However, GoDay accepts applications for those that receive income from a variety of sources. This includes the Canada Child Benefit, Disability Tax Credit, Old Age Security, private pensions, and the Canada Pension Plan.
Can You Have More Than One Payday Loan?
Technically, yes. You may be able to obtain more than one payday loan if you apply through multiple lenders and you're approved. However, we strongly suggest you don't do this. It could put too much stress on your finances, when you're already in serious need of capital.
Loan defaults lead to additional fees, bothersome collection calls, and even wage garnishees if the lender seeks a judgment. These actions could negatively impact your credit file too.
GoDay will not grant a borrower more than one payday loan at a time for these reasons. However, once your payment clears for your first loan, we will be happy to consider granting you another loan.
When Do You Need to Repay Your Loan?
Typically, loan repayment on your next regularly scheduled pay date unless your next pay date is in the next two days. In this case, repayment is extended to your following pay date.
Aligning repayment with your pay date makes perfect sense, since you have the funds in your bank account already. Plus, you'll have less chance of spending your money on something else.
Can You Extend Your Repayment Terms?
Normally, no. However, if you're taking out your third payday loan within 62 days in British Columbia, the lender must be setup on an extended payment plan.
In this case, the loan is repayable over two pay periods if you're paid monthly. If you're paid semi-monthly, bi-weekly, or weekly, repayment is extended across three pay periods. In either case, you can choose to pay the off the balance earlier if you want.
What About Fees?
The maximum finance fee a licensed lender can charge in British Columbia is $15 per $100 borrowed. However, some online lenders aren't licensed and could charge you much more.
Legislation stipulates the lender can't charge more than $20 for an NSF fee. Late interest is capped at 30% per year. Fortunately, neither of these costs are a consideration if you meet your loan obligations.
Can You Cancel a Vancouver Payday Loan?
Yes, British Columbia law states a licensed lender must provide a 2-day cooling off, or cancellation period on all payday loans. Providing you submit a cancellation notice to the payday loan lender within this time, you can cancel without penalty.
Are All Payday Loan Lenders Alike?
No. By law, any person or business that grants payday loans in British Columbia needs a license. This applies whether they operate in-person or online. Nonetheless, some unscrupulous lenders ignore the law.
Reputable lenders are always licensed. They're not afraid of scrutiny and they provide a clear path if you're dissatisfied with their practices. Additionally, they always stay on top of legislative changes that strengthen or alter lending requirements.
Always look for a licensed lender. Otherwise, you could fall prey to a scam or pay exorbitant fees without legal recourse. Luckily, consumers have nothing to fear from reputable, licensed lenders. If you're worried about borrowing through a good online lender, don't be. Read more about that here.
What Laws Should Payday Lenders Follow in BC?
Payday loans in British Columbia fall under the Business Practices and Consumer Protection Act. This legislation defines what a payday lender can and cannot do.
Just remember, the lender must be licensed if you want the reassurance that this legislation provides. You can check whether they're legal on the Consumer Protection BC website here.
When Is a Payday Loan a Good Choice?
Payday loans are not a good choice if you're planning a shopping spree or find you continually can't pay your bills. However, one can help you out of a temporary financial bind when you've exhausted your other options, but know you'll have money coming in soon.
Here are a few examples of when Vancouver payday loans could be useful:
Your car broke down and you need to repair it to get to work
A friend or relative is in desperate need of money to deal with an emergency
You need a small amount of cash until you can realign your budget
You've been offered a new job, but you need to buy equipment to earn
Vancouver Payday Loans Through GoDay
You'll find plenty of companies that offer payday loans, but GoDay offers much more. If you need cash quickly, here are some of the most notable reasons why you should consider our company.
Provider of Canadian online payday loans since 2012
Licensed lender in British Columbia – we follow payday loan laws precisely
We reveal your costs during your initial application
No obligation if you decide not to borrow
Fully-automated, fast process – in most cases GoDay will have the money in your bank account within an hour if you apply during business hours
If we check your credit, we use a "soft" credit inquiry that does not lower your credit score
We don't charge hidden fees
GoDay is 100% online – you won't have to visit an office, even to sign your loan contract
Our company was founded in Canada and is still owned and operated by Canadians
We're a proud member of the Canadian Consumer Finance Association, representing licensed payday loan lenders in Canada
We have a Better Business Bureau A+ rating
Over 1,700 customer reviews through TrustPilot with an overall rating of "Excellent"
Qualifying customers could be offered an installment loan with greater flexibility and better repayment terms
Payment options include direct bank deposit or Interac® Email Money Transfer (conditions apply).
Our Requirements
GoDay wants you to know our requirements so you can decide whether you want to spend your valuable time on an application. They're pretty straightforward and easy for most British Columbians to meet:
At least 18 years of age and a Canadian resident
Have a permanent address
You have an active Canadian bank or credit union account
You're paid regularly through direct deposit
You have a valid email and an active cellphone or home telephone number
Whether you are ready to start the application process or want more information, please visit our website. Let us show you why so many Vancourites choose GoDay over other payday lenders.