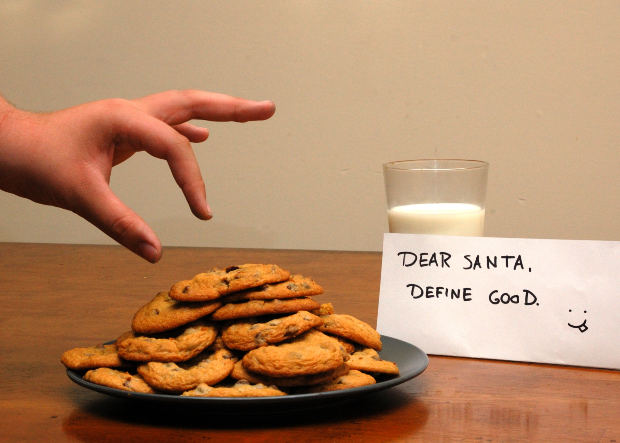 Contrary to popular belief, Christmas food doesn't have to cost you a fortune.
There are a ton of affordable dessert options that are not only super fun to make but even more fun to consume.  As much as we'd love to share our delicious creations with you over a mug of hot chocolate or eggnog, the next best thing is to mail them to you.
Okay, no we can't do that either, so we hope a few more recipes will suffice. While we're at it, who says these recipes have to stay a-la-winter season? Amend colours or flavours to be whatever holiday it may be when your peepers landed on this page!

Frosty Marshmallow Hats
Want to sink your teeth into something crunchy and gooey? Take a load of these treats that look like a hat fit for a snowman.
You'll Need:
12 Oreos (mint or normal – whatever you wish!)
12 Large Marshmallows (white or coloured – whatever you wish!)
2 bags of Milk or Dark Chocolate Melting disks or chips
White Frosting
2 Cookie Sheets
1 small zip lock bag
Wax Paper
12 Red or Green Plain M&Ms
First line your two cookie sheets with the wax paper and put your Oreo's down row by row. Melt your chocolate of choice either in the microwave or on stove top – remember to stir frequently and keep it on low heat (over a boiler if you have to on the stove). You could also use a fondu pot to melt it and keep it warm as you dunk and dip and pour away.
When your chocolate is deliciously smooth and warm, take a small spoons worth and place it on top of an Oreo. Warning – do not dab the chocolate on all 12 at the same time. The reason for this is that the melted chocolate will act as a "glue" to the marshmallow. That being said, drop that white ball of sugary fluff right onto the glob of chocolate and let it dry.
Continue on with this step until all Oreo's have little white poofs.
Go back to your first Oreo and marshmallow joining and test to see if they're really stuck (poke it a bit, see if the marshmallow slides. If it doesn't, you're good to continue).
Dip only the cookie part into your melted chocolate. The marshmallow acts as a nice handle. Place back down on the waxed cookie sheet and continue on with the remaining 11.
Again, go back to your first Oreo. Now dip the marshmallow fully into the chocolate until covered. Do NOT do this step unless your chocolate covered cookie is completely dried.
Let all of your fully covered "hats" cool completely before decorating. While you wait, fill your zip-lock bag with your white icing of choice and cut a corner off. Squeeze a half inch strip onto the base of the marshmallow. Set a red or green M&M(r) in the middle of the icing strip.
Let cool in the fridge for 30 min once you're all done. Voila – Frosty would be proud.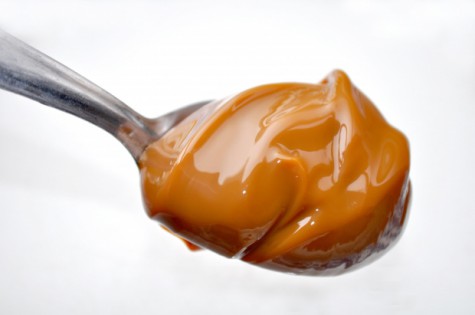 The Easiest Toffee You'll Ever Make.
Ever.
Warning – warning; these are insanely addictive, easy and quick to make. They're probably also 1 bazillion calories per tray…
but who cares, it's Christmas
! This is really the easiest "toffee" you'll ever make.
You'll Need:
30 saltine crackers
1 cup brown sugar
1 cup salted butter (unsalted please)
2 cups semi-sweet/dark chocolate chips
1 cookie tray
I'm a sucker for dark chocolate, especially when combined with a sugar-heavy recipe, but semi-sweet is a fine alternative. Set your oven to 350F and cover a cookie sheet with tin foil. Rub the foil with a butter stick. Take your saltines and cover every inch of the cookie sheet. Then, boil your butter & sugar, reducing heat once the boil is reached. Keep the mixture uncovered and simmer for roughly 5 min.
Stir slightly and pour over the saltines. Spread evenly with a spatula, then place in the oven for 10 minutes. Remove when the toffee looks "bubbly" and let it cool for 2-3 min. Then pour your chocolate of choice evenly as possible. They will melt slowly. Once melted, spread until covered evenly. Crush your candy canes and sprinkle on top of the chocolate before it cools.
Let cool in the fridge for 30-45 min.
When ready, break off pieces into whatever-size chunks you desire. Personally, I like pieces the size of my face, since consuming such an enormous piece feels like a victory. It also puts me into a big enough sugar coma that I can ignore the fact I just consumed 3-4 days worth of calories.
Happy Holidays!